Indian Movie Review - Badrinath Ki Dulhania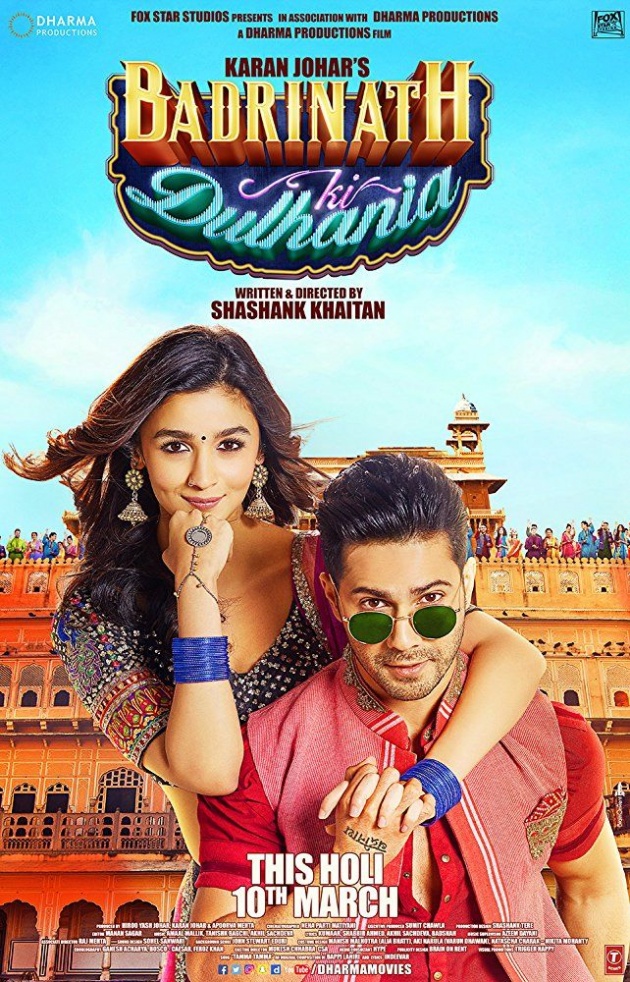 Image Credit: www.imdb.com
✔ Introduction
Hello Friends, I hope you are doing fine and are having a good time on bitlanders. Today I have come up again with my another blog with the title of "Indian Movie Review - Badrinath Ki Dulhania". Friends, this blog is about a recently released Indian movie "Badrinath Ki Dulhania". The story of this movie revolves around a couple who are in love but have different attitudes towards their lives. The girl wants to change the norms of the society and does not want to follow the procedures, customs and guidelines set by the society because she thinks that all the women in the society are being deprived of their rights and therefore, she must put up an example by nullifying the customs attached to women. On the other hand, the boy is a kind of happy go lucky person and feels that attitude of his girlfriend is disturbing their relationship. The Romantic Comedy and Family Drama Genres movie was directed by Shashank Khaitan and the movie was produced by Karan Johar. The screen play for the movie was written by Mudit jain and the movie was produced under the supervision of Dharma Productions, an Indian Film Distribution and Production Company.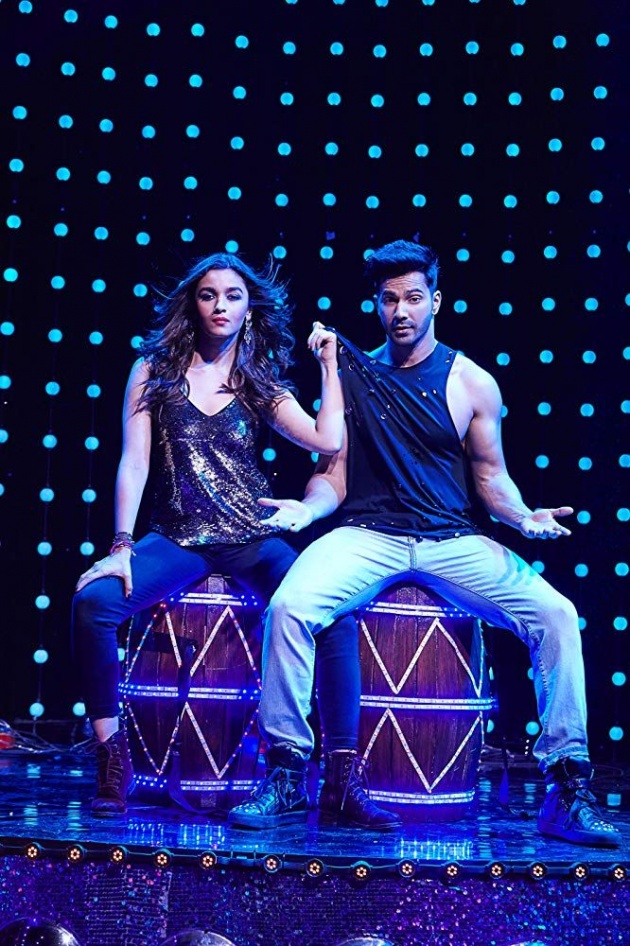 Image Credit: www.imdb.com
The movie "Badrinath Ki Dulhania" was released on March 10, 2017 under the distribution banner of Fox Star Studios. Some details of cast of this movie are as under:
✤ Varun Dhawan as Badrinath Badri
✤ Alia Bhatt as Vaidehi Trivedi
✤ Rituraj Singh as Ambarnath Bansal
✤ Sahil Vaid as Somdev Mishra
✤ Yash Sinha as Aloknath
✤ Shweta Basu Prasad as Urmila Shukla Bansal
✤ Swanand Kirkire as Mayank Trivedi
✤ Aparshakti Khurana as Bhushan Mishra
✤ Rajendra Sethi as Jitendra Mishra
✤ Gaurav Pandey as Gurmeet Singh
✤ Aakanksha Singh as Kiran Kakkar
✤ Gauahar Khan as Laxmi Shankar
✤ Sukhmani Lamba as Kritika Trivedi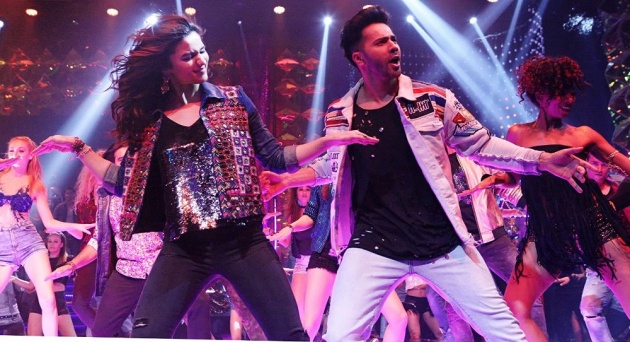 Image Credit: www.imdb.com
Through Vaidehi, the movie checks all the important boxes: gender issues, feminism, consent, etc. But the story is treated so stylistically (with elaborate song sequences and flashbacks and cinematic moments) that it loses heat. At times, characters speak like public service announcements, and seem a little contrived.

The runtime doesn't help either. This is a story with an obvious climax, so sitting through two and a half hours to find out what you already know might get uncomfortable. But the breezy vibe of the movie and back-to-back hilarious lines should get you through it.
Movie Review Extracts From: timesofindia.indiatimes.com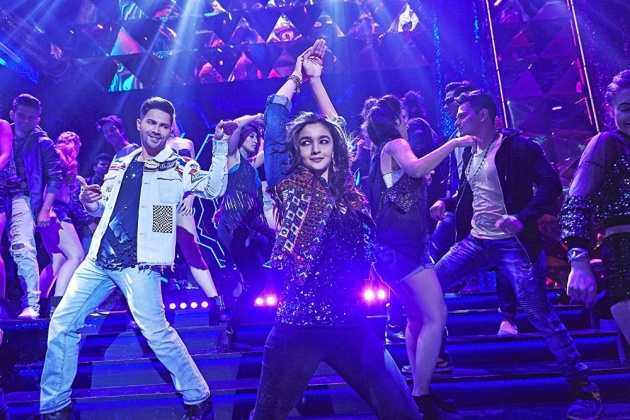 Image Credit: www.imdb.com
Video Credit: Dharma Productions via Youtube.com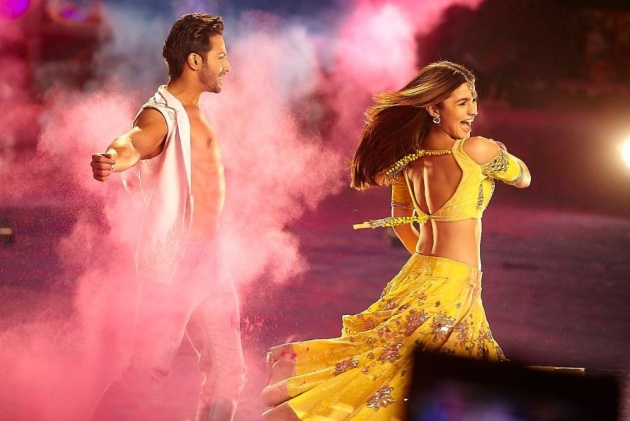 Image Credit: www.imdb.com
✔ Plot Of The Movie And Review
The movie begins as Badrinath alias Badri is living a happy life with his friend Somdev Mishra and is a kind of happy go lucky boy. He has not done much study and is set to look after the business of his father after some time. At a relatives' marriage function, he sees Vaidehi Trivedi and falls for her at first sight. He wants to get married with her but he also knows that his father would not say yes to this marriage. This had also happened to his elder brother Aloknath who liked a girl but his father did not agree to that proposal. Aloknath wanted to go for Court Marriage but suddenly his father fell seriously ill and Aloknath had to give in and he went on to marry the girl his father chose for him. Although their marriage was successful, however, Aloknath was never happy from the bottom of his heart and always remembered his love and spent his most nights drinking. However, knowing all this, Badri decided that he will never give in and will marry the girl of his choice. Therefore, he makes up a plan to befriend with Vaidehi Trivedi first in order to take further steps in this regard.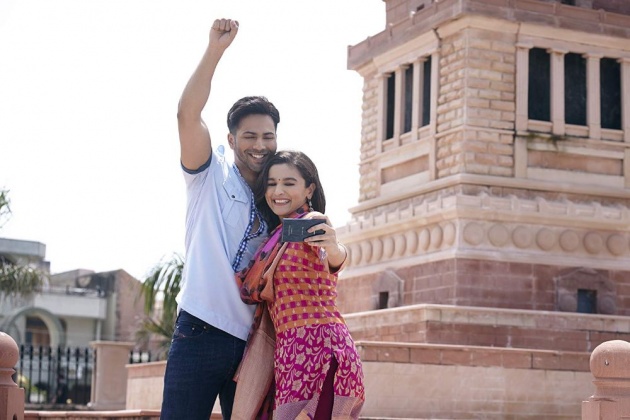 Image Credit: www.imdb.com
Soon Badri comes to know that Vaidehi is a very intelligent girl and is an educated lady with an ambition to do something in her life for her family. She is undergoing training to become a flight attendant and is not interested to think about marriage at this time. When Badri tries to express his emotions to Vaidehi, she becomes quite angry and clearly tells Badri that she is not interested in marriage at all. Soon, Badri comes to know that Vaidehi's elder sister is about to get married, therefore, he helps Vaidehi and her family in the marriage function to get closer to Vaidehi and her family. At the time of decision of dowry, Vaidehi expresses her deep negation about dowry and the in-laws of Vaidehi's sister hardly agree on less dowry, but Badri also tries to pacify the in-laws of Vaidehi's sister in order to impress Vaidehi and becomes a little successful in it. Soon, they are also set to marry after a little struggle as Badri's father was hard to be convinced. However, to his amazement, on the day of wedding, Vaidehi suddenly disappears and Badri is left heartbroken because he did not anticipate such a thing from Vaidehi.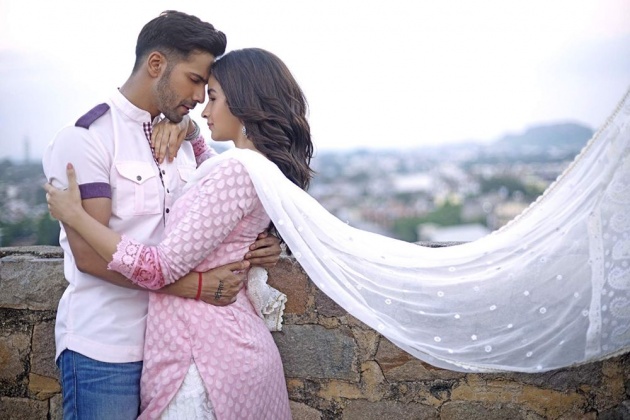 Image Credit: www.imdb.com
Badri's father becomes very angry at what Vaidehi did to his son and the whole family. He asks Badri to find Vaidehi and bring her back so that they could punish her for her wrongdoing. Badri soon finds out that Vaidehi had left for Singapore for flight attendant training program. Badri along with his friend Somdev Mishra goes to Singapore where they eventually find Vaidehi in a hostel. Badri kidnaps her in the car and takes her to a nearby location and then asks her why she ditched him on the wedding day. He assaults Vaidehi when she refuses to go back with him and in the meantime the Police arrives and take them to the Police Station where Vaidehi clears the situation that Badri is his friend and nothing serious happened. Badri moves into Vaidehi's apartment where Vaidehi takes care of him and tells him that she can only marry him if his father would let her do job in Singapore. They spend some time together and become close to each other. However, Badri leaves for India and tells his father that he could not find Vaidehi in Singapore. Soon, Vaidehi starts to miss Badri and comes back to India right after finishing her training. They both marry each other with the consent of Badri's father on the condition that he'll allow Vaidehi to do job and treat all the women in his family in a decent manner which he does as proved with the passage of time.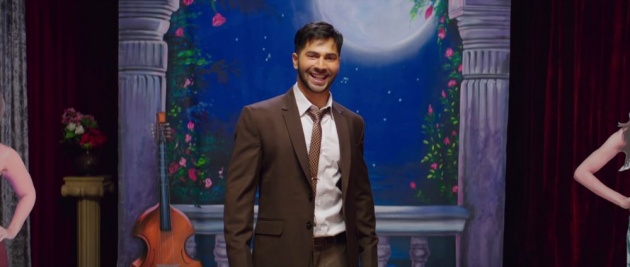 Image Credit: www.imdb.com
Video Credit: T-Series via Youtube.com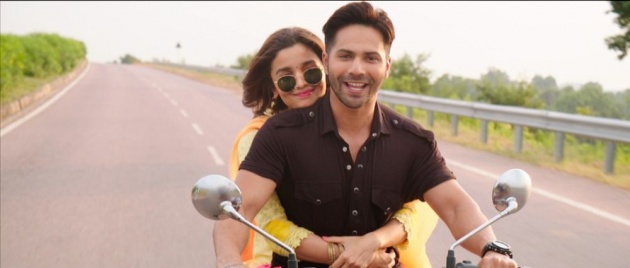 Image Credit: www.imdb.com
✿ Here is Querlo Chat for you. Isn't it fun to chat with a Chatbot ?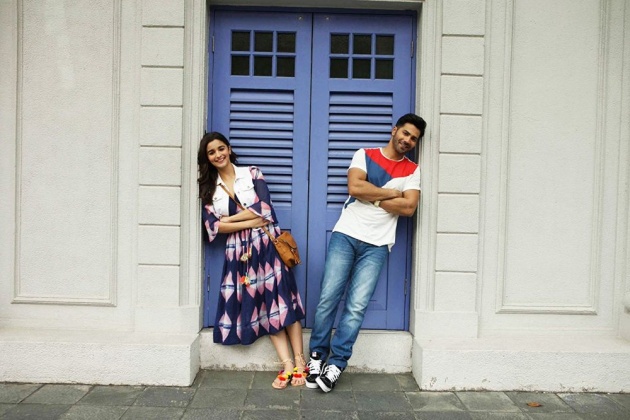 Image Credit: www.imdb.com
✿✸✔✤✪ - - - - - - - - - - - - - - - ✿✸✔✤✪ - - - - - - - - - - - - - - - ✿✸✔✤✪ - - - - - - - - - - - - - - ✿✸✔✤✪

Thanks for Reading. This Blog was written by Rafaquat Noman (a Resident of Saudi Arabia and a Traveler) for bitlanders.
✿✸✔✤✪ - - - - - - - - - - - - - - - ✿✸✔✤✪ - - - - - - - - - - - - - - - ✿✸✔✤✪ - - - - - - - - - - - - - - ✿✸✔✤✪