Indian Movie Review - Padmaavat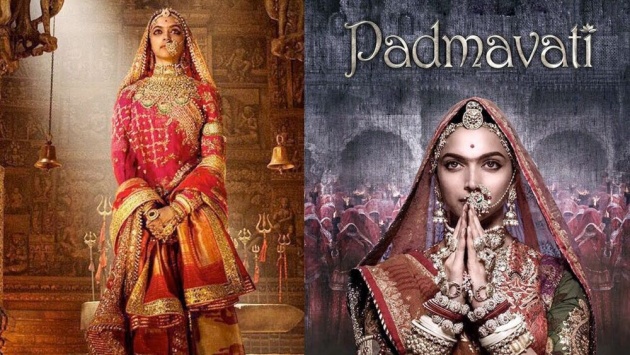 Image Credit: www.india.com
✔ Introduction
Hello Friends, I hope you are doing fine and are having a good time on bitlanders. Today I have come up again with my new blog with the title of "Indian Movie Review - Padmaavat". Friends, this blog is about a recently released Indian Hindi language movie "Padmaavat". The story of this movie is about a historical sub-continent queen "Rani Padmaavat" who existed in 14th century. The movie is based on Historical Period Drama and revolves around a Muslim Khalji Dynasty who came from Afghanistan to attack and rule over the Indian Sub-Continent which was under rule of Hindu Dynasty at that time. This movie was directed and produced by Sanjay Leela Bhansali who is a renowned and a qualified Indian Film Director, Producer, Screenwriter and Music Director. The screenplay for the movie was written by Malik Muhammad Jayasi which was dramatized by Sanjay Leela. The movie was produced under the arrangements of Viacom 18 Motion Pictures.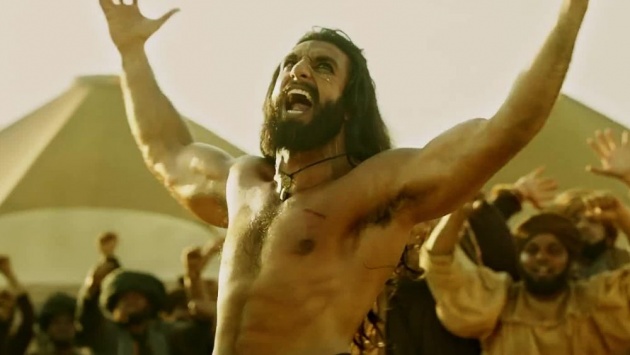 Image Credit: www.baltana.com
The movie "Padmaavat" was released on January 25, 2018 under the distribution banner of Paramount Pictures. Some details of cast of this movie are as under:
✤ Deepika Padukone as Padmavati
✤ Ranveer Singh as Alauddin Khilji
✤ Shahid Kapoor as Ratan Singh
✤ Aditi Rao Hydari as Mehrunisa
✤ Raza Murad as Jalaluddin Khilji[
✤ Jim Sarbh as Malik Kafur
✤ Anupriya Goenka as Nagmati[
✤ Padmavati Rao as Kunwar Baisa
✤ Ujjwal Chopra as Gora Singh
✤ Manish Wadhwa as Ghandharvasen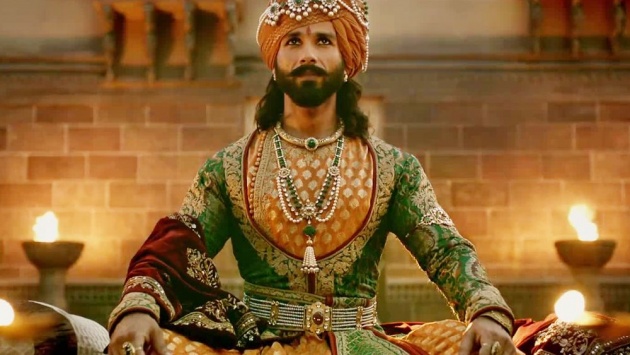 Image Credit: www.baltana.com
"Padmaavat," a controversial adaptation of Malik Muhammad Jayasi's 16th century epic poem, is a different kind of film, and it needs a different sort of review / rating.

"Padmaavat" is, after a certain point, propaganda for a pseudo-traditional and highly romanticized fundamentalist attitude. It is possible to enjoy most of the film without asking yourself why this 11th-century-set drama was made, particularly during scenes where the mild-mannered King Ratan Singh (Shahid Kapoor) and his head-strong queen Padmavati (Deepika Padukone), the rulers of the small kingdom Chittor, try to stop greedy Sultan Alauddin (Ranveer Singh) from abducting Padmavati. But the real trouble starts in the film's final stretch: "Padmaavat" hinges on a dramatic act of of "jauhar," the Hindu ritual where women threatened by rape and/or enslavement set themselves on fire.
Movie Review Source: www.rogerebert.com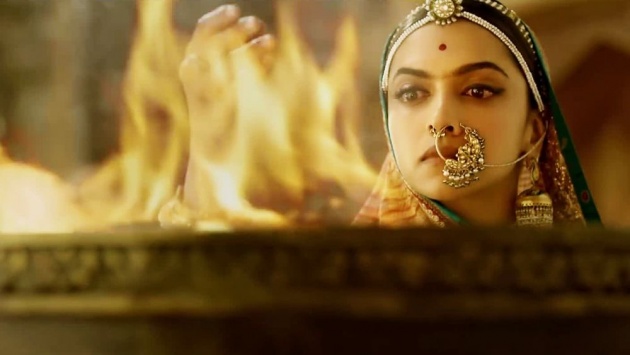 Image Credit: www.baltana.com
Video Credit: Viacom18 Motion Pictures via Youtube.com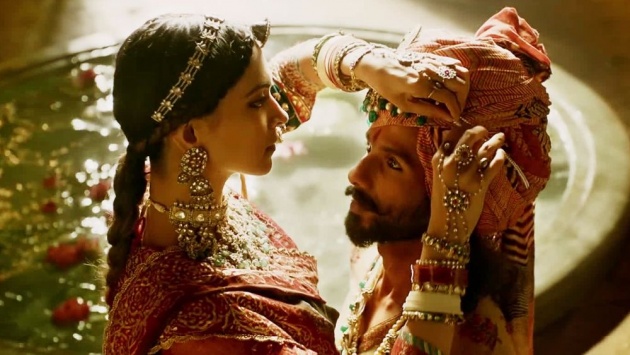 Image Credit: www.baltana.com
✔ Movie Plot And Review
The film starts in Afghanistan in the 13 century when Jalaluddin Khilji wanted to have battle and win the Delhi Kingdom from the Hindu rulers. As he is planning with his members of the court, his nephew Alauddin Khilji enters with the ostrich. When inquired about this, Alauddin conveys that though he was only asked to being a feather from ostrich, he brought a complete ostrich in order to show his bravery. He is appreciated and seeing this opportunity, Alauddin Khilji asks for the hand of Jalaluddin Khilji's daughter "Mehrunnisa" for marriage which is accepted by Jalaluddin Khilji. However, on the day of marriage, Alauddin Khilji is seen to be involved physically with the other girl he was in love as well. When the servant expresses his concerns over the consequences of this affair prior marriage, he is murdered by Alauddin Khilji in order to keep this relationship a secret. Nevertheless, the Princess Mehrunnisa comes to know about this incident through another servant but she could do nothing as she could not get an opportunity to speak to someone higher in the family because of the tribal environment around her and gets married with Alauddin Khilji.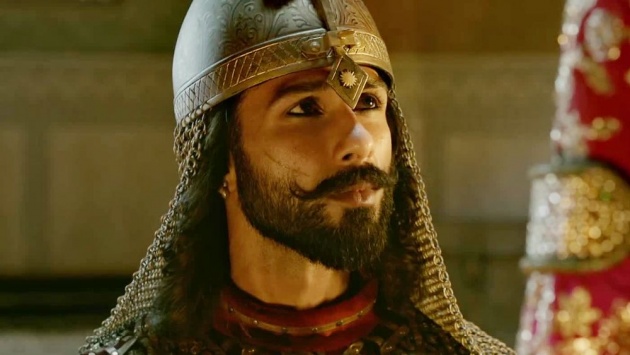 Image Credit: www.baltana.com
While the marriage of Alauddin Khilji was taking place with Mehrunnisa in Afghanistan, in India a princess Padmaavat is shown to be hunting in the jungle and running after a deer, however, when she takes aim, she mistakenly hits a Rajput Prince whose name was Maharawal Ratan Singh. Padmaavat takes Ratan Singh to her house for treatment as a gesture of goodwill. During the treatment, both of them fall in love and when Padmaavat comes to know that Ratan Singh is actually a Prince, she becomes very happy. Ratan Singh who is already married with Nagmati also falls for Padmaavat and they both get married with the consent of Padmaavat's parents. Meanwhile, back in Afghanistan, Jalaluddin sends Alauddin Khilji on a mission to fight against Mongol invasion in which Alauddin Khilji becomes successful but in the veil of success, he also attacks other Indian Sub-Continental areas without the permission and knowledge of Jalaluddin Khilji. Thereafter, when Jalaluddin Khilji comes to know about Alauddin Khilji's unaccounted invasions, he visits Alauddin Khilji to confront him and for his possible dethroning for being so irresponsible. Nevertheless, Alauddin Khilji instead kills Jalaluddin Khilji and his close fellows to rule over his entire land.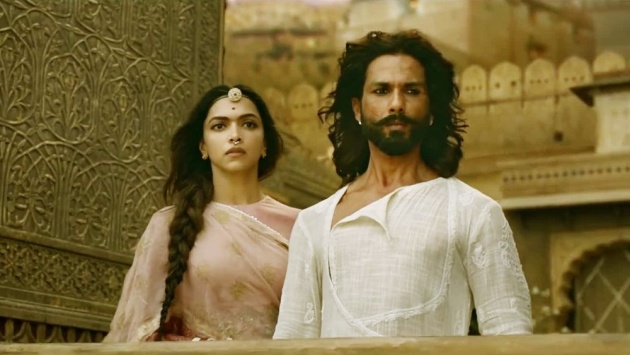 Image Credit: www.baltana.com
One of Padmaavat's court members, Raghav Chetan after getting banished for his wrong-doings meets with Alauddin Khilji and encourages him to evade Padmaavat's land. Alauddin Khilji plans to besiege and attacks Padmaavat's capital Chittor but remains unsuccessful to get inside for a long time due to heavy resistance from Ratan Singh. Alauddin Khilji changes his tactics and manipulates the captivity of Ratan Singh and asks Padmaavat to meet with him for the release of Ratan Singh. Meanwhile, Alauddin Khilji is attacked and injured by one of Jalaluddin Khilji's close relative as revenge. When Padmaavat reaches and meets with Alauddin Khilji, she is helped by Mehrunnisa and her close workers. Padmaavat manages to escape with Ratan Singh and their soldiers attack Alauddin Khilji force. In the end, Alauddin Khilji and Ratan Singh fight one on one which Alauddin Khilji wins after the help of his worker Malik Kafur. Alauddin Khilji still does not get Padmaavat as she immolates herself as a Hindu ritual known as "Jauhar" and dies following the death of Ratan Singh.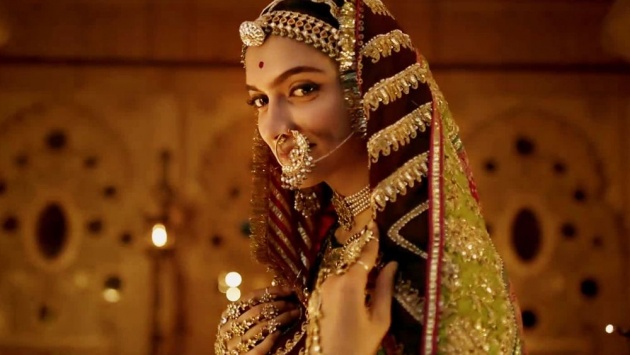 Image Credit: www.baltana.com
Video Credit: T-Series via Youtube.com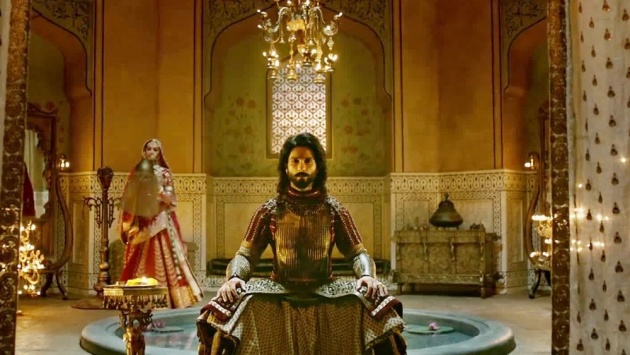 Image Credit: www.baltana.com
✿ Here is Querlo Chat for you. Isn't it fun to chat with a Chatbot ?
✔ Conclusion
The story of "Padmaavat" is considered to be a very controversial story written by Malik Muhammad Jayasi. This is the reason why this movie was boycotted in different parts of India due to some parts of the story being unacceptable to them. On the whole, the movie is interesting and entertaining as it had the factors of rebelliousness, bravery and romance in it. The pick of the characters was Ranveer Singh who appeared for the first time in a mainly negative character. His performance in the movie was outstanding as he danced, acted and showed fighting skills amicably. Deepika Padukone also looked stunning in the movie and was very exceptional in her acting skills. Other artists also performed very well and helped to make this movie a success. Although some critics did not give favorable reviews due to the movie's content which were based on fiction only. Nevertheless movie remained a box office hit and managed to earn more than 90 Million US Dollars because it is entertainment in the end which matters the most for movie lovers.
✿✸✔✤✪ - - - - - - - - - - - - - - - ✿✸✔✤✪ - - - - - - - - - - - - - - - ✿✸✔✤✪ - - - - - - - - - - - - - - ✿✸✔✤✪

Thanks for Reading. This Blog was written by Rafaquat Noman (a Resident of Saudi Arabia and a Traveler) for bitlanders.
✿✸✔✤✪ - - - - - - - - - - - - - - - ✿✸✔✤✪ - - - - - - - - - - - - - - - ✿✸✔✤✪ - - - - - - - - - - - - - - ✿✸✔✤✪