Indian Movie Review - Raees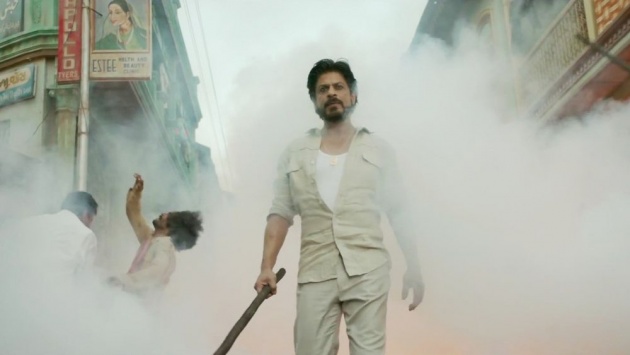 Image Credit: www.imdb.com
✔ Introduction



Hello Friends, I hope you are doing fine and are having a good time on bitlanders. Today I have come up again with my another blog with the title of "Indian Movie Review - Raees". Friends, this blog is about a recently released Indian movie "Raees". The story of this movie revolves around an illegal liquor and weapon smuggler Raees, the leading character played by Shah Rukh Khan in the movie. The movie depicts the life events of Raees and his struggle against his rivals who had differences with him. Raees believed in serving humanity as well as helping the poor people around, whereas his enemies did not follow any rules other than money making. The plot of the movie was written by Rahul Dholakia who also directed the movie. The movie was produced by Ritesh Sidhwani under the supervision of Red Chillies Entertainment Production Company based in Mumbai India.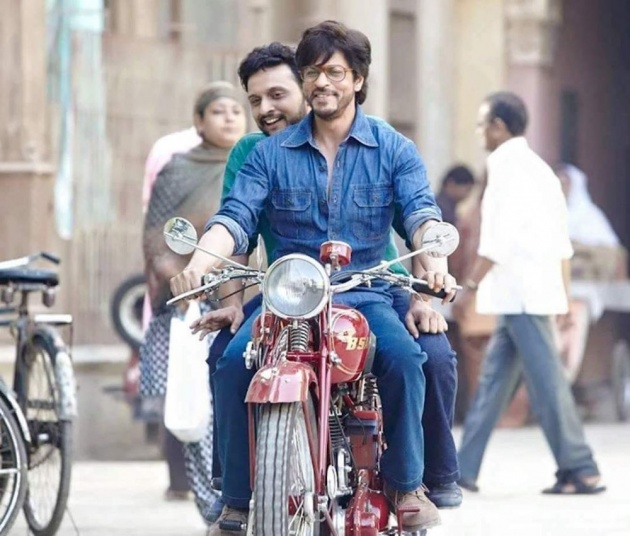 Image Credit: www.imdb.com
The movie "Raees" was released on January 25, 2017 under the distribution banner of Red Chillies Entertainment. Some details of cast of this movie are as under:
✤ Shah Rukh Khan as Raees
✤ Mahira Khan as Aasiya
✤ Mohammed Zeeshan Ayyub as Sadiq
✤ Nawazuddin Siddiqui as Inspector Jaideep Majmudar
✤ Sheeba Chaddha as Amina Alam
✤ Narendra Jha as Musa
✤ Atul Kulkarni as Jairaj Seth
✤ Uday Tikekar as Pasha Bhai
✤ Jaideep Ahlawat as Nawab
✤ Pramod Pathak as CM of Gujarat
✤ Utkarsh Mazumdar as Dr. Sanjanwala
✤ Anil Mange as Qasim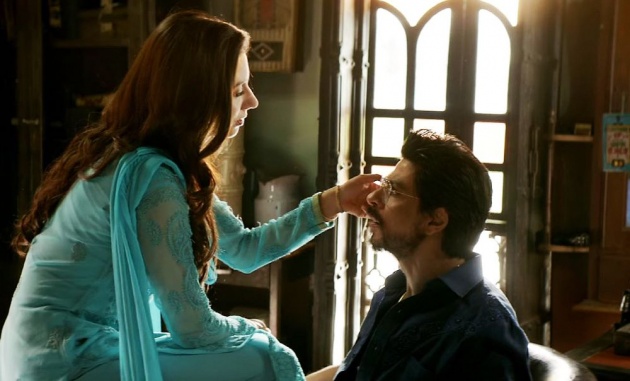 Image Credit: www.imdb.com
Carrying that legacy forward, is Raees. Shah Rukh Khan plays the titular character of a spectacled goon who hates being called "battery"; he starts from harmless Ponzi schemes but graduates to pre-planned rackets and becomes the top bootlegger of his town. When ACP Majmudar (Nawazuddin Siddiqui) is posted in his area, he meets his equal. Raees forms a nexus with politicians who fuel his business, but he soon becomes the thorn in their side.
Movie Review Extracts From: timesofindia.indiatimes.com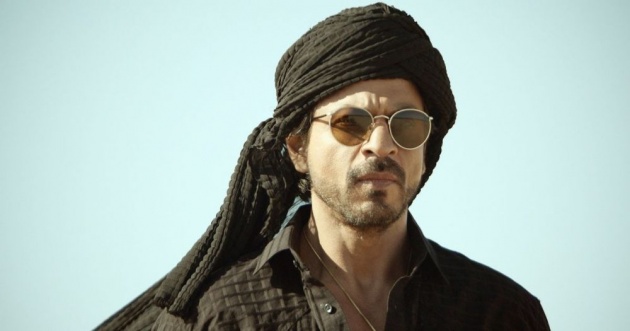 Image Credit: www.imdb.com
Video Credit: Red Chillies Entertainment via Youtube.com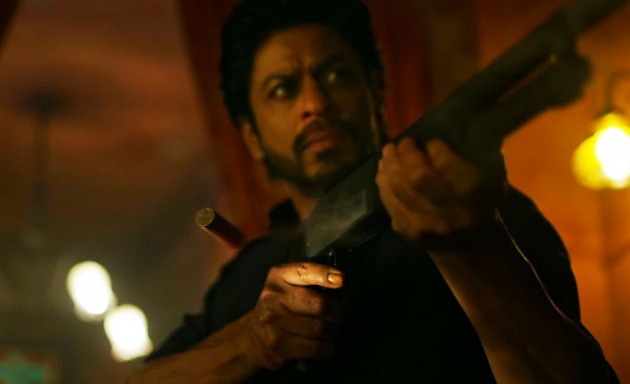 Image Credit: www.imdb.com
✔ Plot Of The Movie
The film covers the events that took place between 1960s to 1980s and shows the life of Raees who lives in Gujarat and is working as an illegal liquor trader since the beginning of his life. His friend Sadiq also helps him in the business and both friends live happily. They both worked under their leader Jairaj who gave them tasks to smuggle the liquor after bribing the area Police. Raees believes in the fact that his mother embossed in his mind that all the professions are good but they should not harm others. As Raees grows up, he decides to part ways with Jairaj and starts working on his own. The independent operation also brings a lot of risks in his life as Jairaj did not like the fact that Raees wants to go solo. However, accompanied by Musabhai in Mumbai, Raees takes his business to a new level. In the meantime, an honest Police Officer Inspector Jaideep Majmudar is transferred to Raees's area and he starts to give a very tough time to Raees and his business.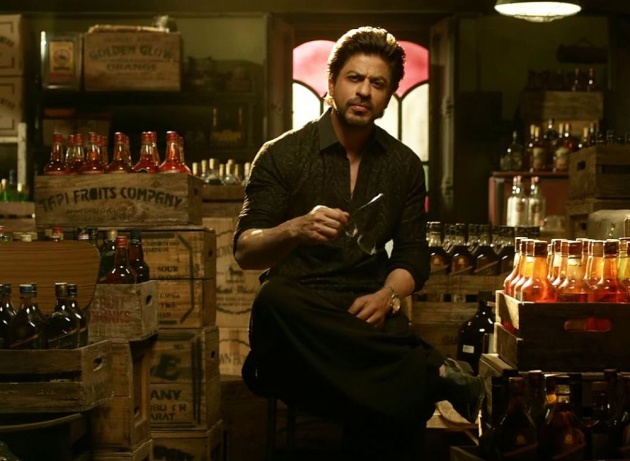 Image Credit: www.imdb.com
A clash opens up between Raees and Inspector Jaideep Majmudar and they try to overcome each other. However, Raees always manages to dodge him being a very experienced smuggler. Raees also has the support from the Indian Estate Gujarat's CM and another smuggler and a gangster leader Pashabhai. Raees enjoys a good reputation in the area because he also provides assistance and employment to the poor people in the area. The poor women sew cloth bags for him which Raees uses for smuggling his items. Raees also meets a girl Aasiya with whom he falls in love and later marries with her and starts to live a happy life with her. Soon, he becomes father of a son from Aasiya and he thinks he would enjoy his life ever after. However, Jairaj attempts to kill him because of differences he has with Raees, but his attempt fails and in return Raees manages to kill him eradicating one of his enemies in the business.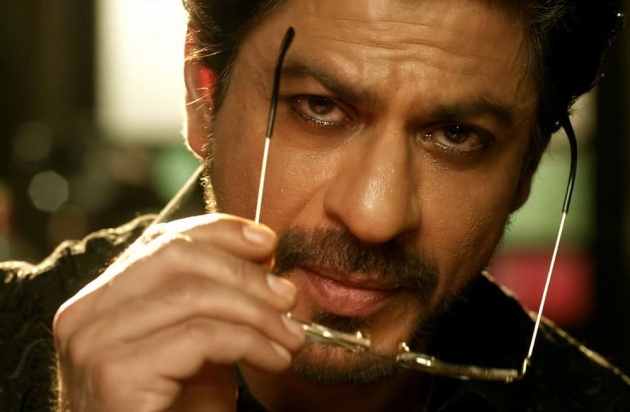 Image Credit: www.imdb.com
Inspector Jaideep Majmudar was always behind Raees and Raees had already managed to get him transferred to another department. However, Inspector Jaideep Majmudar manages to start taping Raees's telephone calls and tries to find an opportunity to apprehend him. Raees gets engaged in a housing project put up by the CM Gujrat. As the Elections come near, Raees takes part actively in the event, but in the meantime, he has a clash with another gangster leader Pashabhai which results into Raees's abduction by the Police. The CM advises Raees to remain in the jail and on the other hand, the CM turns against him in order to win the Elections. However, As Raees comes to know about this planning, he starts his Election campaign from the jail and because of his good reputation in the masses; he manages to win the Elections. The Housing project drains Raees's wealth and he becomes broke because of which he takes up a deal from Musabhai who offers him to smuggle gold for him. However, there were bombs and not the gold which later resulted in bomb blasts which hurts Raees because he never wanted to hurt anybody in his business like that. Soon Inspector Jaideep Majmudar arrests Raees not before he kills Musabhai for deceiving him. The movie ends as Inspector Majmudar takes Raees to an isolated place and shoots him. The movie ends as the life events starting from his mother to her wife and son flash through in the mind of Raees and then he falls and dies as Inspector Jaideep Majmudar leaves the area.
Image Credit: www.imdb.com
Video Credit: Zee Music Company via Youtube.com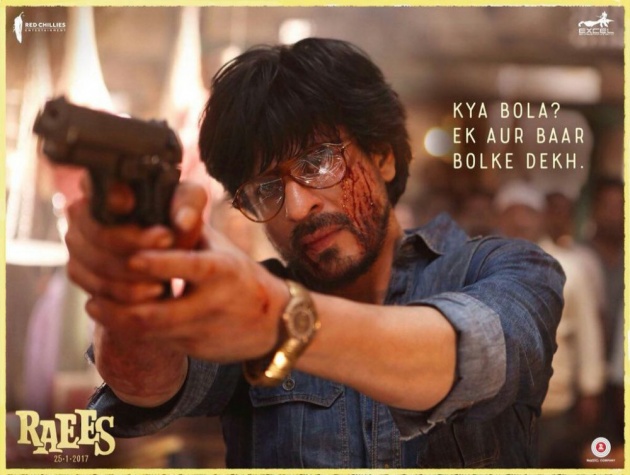 Image Credit: www.imdb.com
✿ Here is Querlo Chat for you. Isn't it fun to chat with a Chatbot ?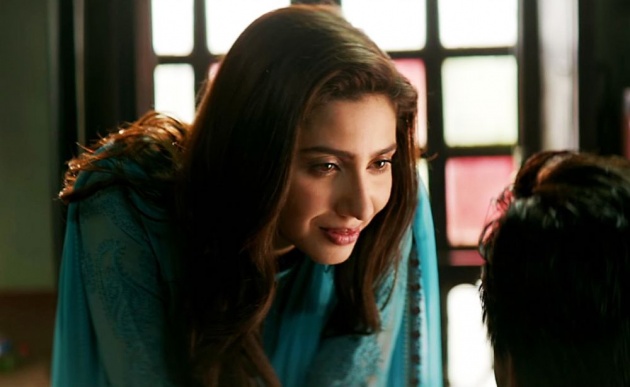 Image Credit: www.imdb.com
✿✸✔✤✪ - - - - - - - - - - - - - - - ✿✸✔✤✪ - - - - - - - - - - - - - - - ✿✸✔✤✪ - - - - - - - - - - - - - - ✿✸✔✤✪

Thanks for Reading. This Blog was written by Rafaquat Noman (a Resident of Saudi Arabia and a Traveler) for bitlanders.
✿✸✔✤✪ - - - - - - - - - - - - - - - ✿✸✔✤✪ - - - - - - - - - - - - - - - ✿✸✔✤✪ - - - - - - - - - - - - - - ✿✸✔✤✪