What I appreciate the most about the modern world we live in is the way that women have shattered the glass ceiling. When you think of powerful women, who do you usually think of? Hillary Clinton? Oprah Winfrey? Michelle Obama?
Well, how about Indra Nooyi.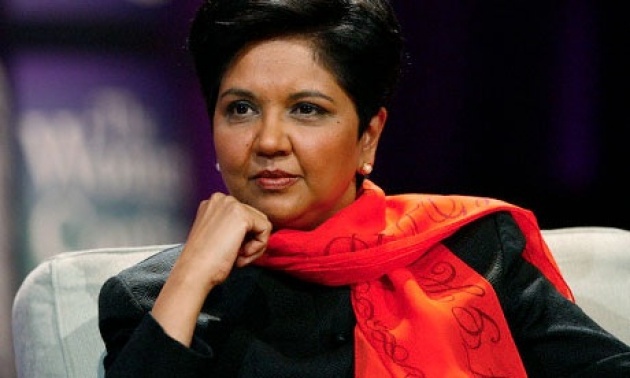 I have to admit; I was not thoroughly informed of Nooyi'simmense amount of power until I really looked into the Forbes list of the 100 most powerful women and noticed her incredible position as the CEO of the conglomerate, PepsiCo.
Ms. Nooyi is truly an inspiration and a remarkable woman that doesn't necessarily stand in the spotlight flaunting her riches.
If you ever want to research a powerful woman, Ms. Nooyi is definitely the epitome and she has the education and experience to back her rise to the top.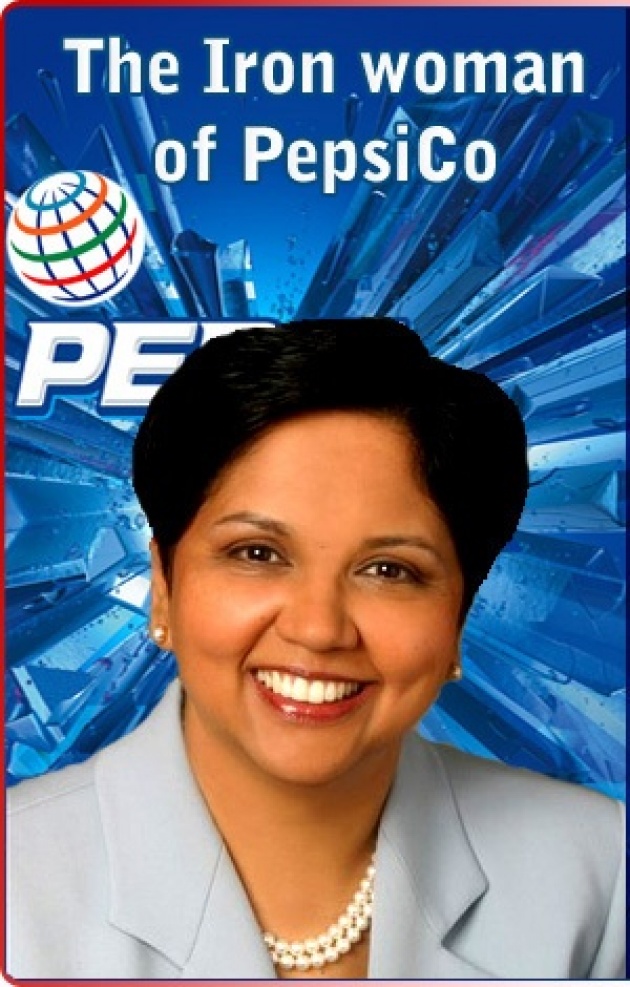 Nooyi received Bachelor of Arts and Science degrees from Madras Christian College in India and a Master's degree in Business Administration from Yale University; she held manager positions at Johnson & Johnson and the textile company, Mettur Beardsell, along with strategy positions at Motorola and Asea Brown Boveri.
This powerful woman also manages to find the time for a family with two beautiful daughters with her husband, Raj K. Nooyiliving in the greenback city of Greenwich, Connecticut.
Nooyi is truly someone to aspire to; she has transformed her life and established herself as a consistently ranked most powerful woman on the Forbes list; she has also acquired numerous awards from very prestigious colleges and universities.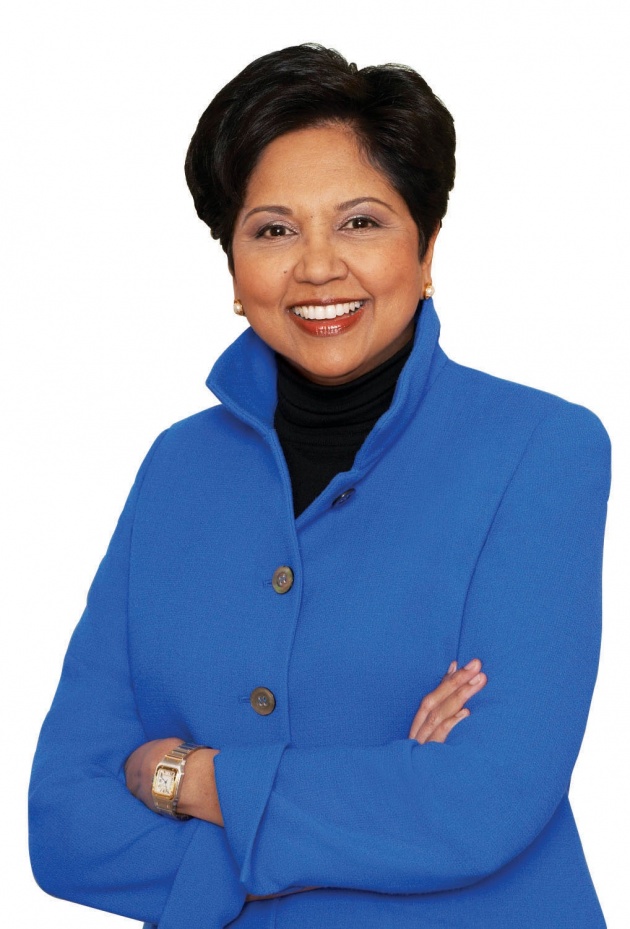 This epitome of strength knows no bounds. She has significantly improved quarterly results for PepsiCo. with revenues that jumped up 1.4% to $13 billion by raising prices for the company's chip products including our cheesy friends Doritos and Cheetos.
Nooyi raised revenues while taking a pay-cut. But, have no fear,Nooyi rakes in the big bucks with reported $17 million compensation in the previous year, that's definitely a paycheck nobody would refuse.
Next time you think of a powerful woman in the United States,Nooyi should definitely be on top of that list. Of course she is not the only one, but she is one of the most powerful especially in the Business world.