Recently I went to Johnson Women in Technology ( JWiT) Conference here in New York City. The mission of this conference was too support and encourage women to be more involved in technology and act more creative and innovative.

There were a lot of major and interesting topics which was discussed during different panels like: Women in Entrepreneurship, Building a Successful Career in Technology and importantly how to become a good leader specially as a women in technical world.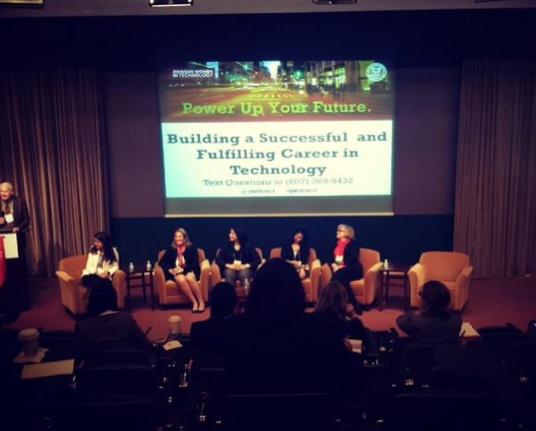 Each panel had a certain message for the audience.
Social Media -> Innovation, Creativity, Self Approvement
This is what I found very true about the relation and impact of social media on our activities and the way we start communicating with others.
Being involved in online activities is one issue and which kind of resources we have to use is the other main factor too. Most of the speakers emphasized on reading updates from TechCrunch, Angel List, linkedin Groups and SlideShare.
Here is my interview with Soumitra Dutta, as of July 1, 2012, Dean of the Samuel Curtis Johnson Graduate School of Management at Cornell University on Women's Annex Foundation and the role of women in technology.
Please Register in our Women's Annex platform to share your ideas and raise your voice :)