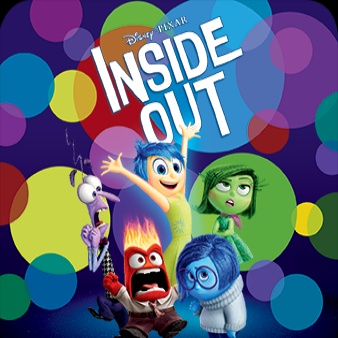 source: google.com

is the American 3D animated Computer movie. This movie is written by Pete Docter and Ronnie del Carmen. One day I was free and i decided to see the movie with my friends in my home. Me and my friends decided to see the movie Inside out. One of my friend tells me that Inside out has received the Oscar Award. Then i decided to write my next blog about a movie because i think Hillary wants more original content and explanation. So then i think when i will see this movie i can easily explain everything about this movie. After seeing this movie i am telling you about the movie. I like animated movies more than others. Because in animated movie people expresses their imaginations in front of us. As in this movie writer shows the mind of a young girl. She does not live alone but five emotions are also lived with her. The name of these emotions are Joy, (Amy Poehler) Sadness, (phyllis smith) Fear, (Bill Hader) Anger, (Lewis Black) and disgust (mindy kaling)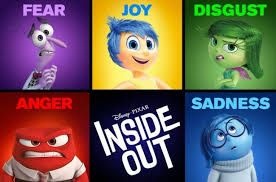 Source: google.com
Direction and Production:
The director of the movie is Pete Docter and Ronnie del Carmen on the other side the producer of the movie is Jonas Rivera. The movie was produced by the two biggest production company Walt Disney Pictures and Pixar Animation Studios.

The Official trailer of Inside Out is shown below:
video Source: youtube.com
Cast:
As you know that Inside Out is an animated movie. Now i am telling you the recorded voice of main character.
Amy Poehler recorded the voice of joy
Phyllis Smith recorded the voice of sadness
Lewis Black recorded the voice of Anger
Bill Hader recorded the voice of Fear
Mindy Kaling recorded the voice of Disgust
Kaitlyn Dias recorded the voice of Riley Andersen
Diane Lane recorded the voice of jill O'Riley-Andersen
Diane Lane recorded the voice of Bill Andersen
Paula Pell recorded the voice of Dream Director
Dave Goelz recorded the voice of Subconscious Guard Dave
Josh Cooley recorded the voice of Jangles the Clown
Flea recorded the voice of Mind Worker Cop Jake
John Ratzenberger recorded the voice of Fritz
Story:
Now i am telling you about the story of this movie. Riley is a happy girl. She is born in Minnesota. She does not live alone but within her mind five emotions are also lived. These emotion are called basic emotions. These emotions are Joy, Sadness, Fear, Disgust and anger. Joy keeps Riley happy. Fear protects her from danger and Disgust guards her health and social status. Anger ensures that she is treated fairly. No one of them understand sadness purpose in Riley. Even Sadness herself can not understand her. When Riley is 11 years old. She and her parents move from Minnesota to San Francisco. Her world turns. When she and her parents move to san Francisco Riley's emotions try to console her. Joy try to guide her through this difficult life changing event. Stress brings sadness in her mind. She is disappointed by her new home. Her father is also under stress due to his business. Sadness begins touching Riley's Happy memories turning them sad. Joy tries to guard them by keeping Riley's isolated. On Riley's first day at new school sandness causes her to cry in her class. Joy and sadness are sucked into the memory. Then Anger, Fear and Disgust are trying to maintain Riley's emotional state.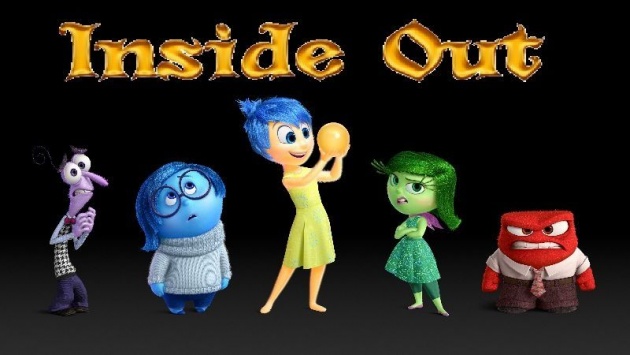 Source: google.com (Edit by me)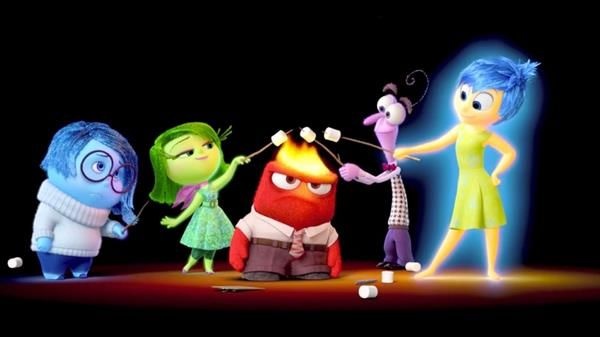 source: google.com
Finally, Anger puts the idea in her mind to run away back to minnesota. At the same time Joy Emotions and Sadness come and recall her about her old childhood friends. Joy and sadness find out that Riley is running away. Riley then comes back to home and bursts into tears. She tells her parents that she misses her old life and old friends. As her parents comfort her. Joy and Sadness work together and console her.They create new core memory combines their emotions. Which give their personality new and upgraded form. One years laters, Riley is fully grown up. She is happy in her new home She made's new friend. She returned to her old hobbies on the inside, her emotions take their new place larger console that allows them to work together. Now these emotions enable Riley to lead more emotionally complex life.
source: google.com (Edit by me)


video Source: youtube.com
Released Budget and box office:
After premiering the 2015 Cannes Film Festival in 18 May, INSIDE OUT was released in north America on june 19,2015 The budget of this movie was $175 million. Inside Out earned $356.5 million in north america and $500.3 million from worldwide. The total earning of this movie was $856.8 million against the budget of $175.
Music and Awards:
Michael Giacchino was the Composer of Inside Out. All music was composed by Michael Giacchino. Producer first met with Michael Giacchino and explain the movie concept. Then he composed eight-minute music based on his emotions.
Inside out has received many awards Oscar, Academy Award for Best Animated Feature, BAFTA Award for Best Animated Film, Critics' Choice Movie Award for Best Animated Feature, Annie Award for Best Animated Feature, Satellite Award for Best Animated .


When i was watching this movie with my friends i think every child can face this problem. Parents should listen openly when children share difficult feelings. This makes children feel safe. When parents ask about these feelings children express them in healthy ways. They do not feel fear from these feelings. INSIDE OUT plays important role to the mental health of all children by normalizing all emotions. Parents play important role in helping children with life's challenges. As in this movie Riley parents help here. She start's new Life in her new home.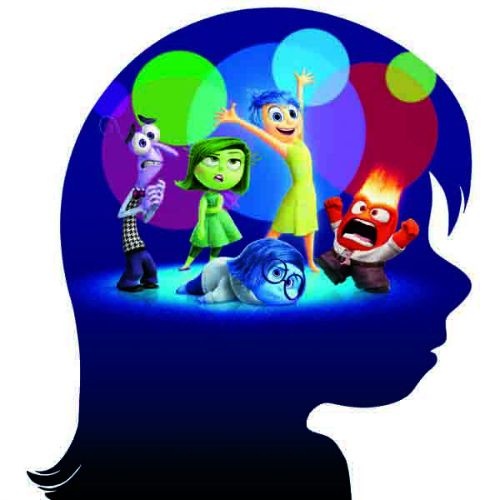 source: google.com