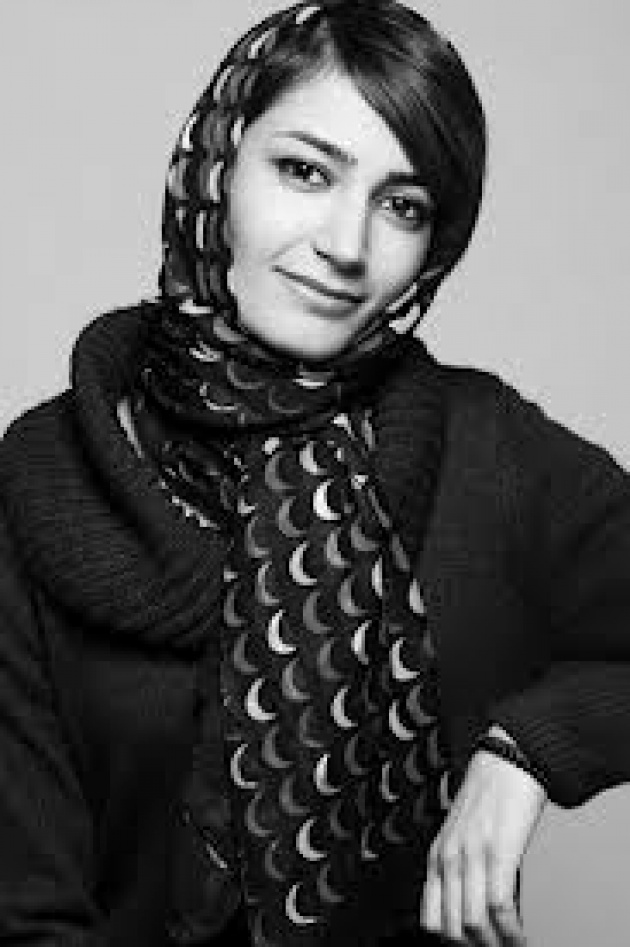 Meeting a successful female entrepreneur doesn't sound like anything out of the ordinary, but when this person comes from a country in which women are culturally, socially, emotionally and at times even physically repressed, it's quite inspiring, to say the least. This is the story of Fereshteh Forough, an Afghan woman now currently working in New York City.
Fereshteh Forough was born on August 3rd 1985 in Herat, Afghanistan. In 1986, she moved to Iran with her family. She went to primary, secondary, and high school in Torbat-e Jam, Iran, where her father worked in an organization focused on solving Afghan refugee problems as a result of the war in Afghanistan. In 2002, Forough's family returned to Afghanistan. Forough started teaching English to young Afghan women for the Afghan Youth Association and later attended the University's Computer Science program. She was one of the few women who was able to benefit from the education in Afghanistan. After graduation, she joined a two-year Masters program at the Technical University in Berlin. She got her Masters in 2010 in Database Engineering.
Fereshteh is a founding partner of the Afghan Citadel Software Company (ACSC) and the director of the company's Herat branch. ACSC provides services such as design and implementation of enterprise software application and databases, website publishing and manipulation, ICT Design and establishment, consulting and IT solutions. The company has recently partnered with IBM, Pakistan and InfoTech. ACSC chooses to hire women to give them more opportunities and improve their social and IT skills. ACSC's goal is to become a leader in the IT market both domestically and internationally, improving also the economy of Afghanistan. Ms. Forough is also a lecturer in the Computer Science faculty at Herat University.
Currently Fereshteh is working as the Central and South Asia Liaison for Citadel of New York and Film Annex based in New York City. She is the main writer for Afghan Perspective, a weekly column commenting on the topics broadcasted on the news show "60 Minutes" - aired on CBS every Sunday evening. She is responsible for Women's Annex and the Afghan Development Project platforms, the former created to promote women's empowerment where they are most repressed, while the latter implemented to improve the Afghan education system.
The following is the result of my interview with Fereshteh.
1. Please tell me about yourself and your background.
My name is Fereshteh Forough. I am from Herat, the west province of Afghanistan. I studied Computer Science and I got my Master degree from Technical University of Berlin-Germany in 2010 in Database Engineering. I was a lecturer in Computer Science Faculty Herat University. I am also the co-founder of Afghan Citadel Software Company and partner with Roya Mahboob in Afghanistan. Currently I am with Film Annex as the Liaison for Central and South Asia.

2. How difficult was it to affirm yourself in the Afghanistan culture as a woman?
Being a woman in each society has it's own concerns and issues. To study and work in a country which is almost men oriented needs hard efforts for women to be more involved in social activities. During my studies and work I learned one thing and that is, if you want to be successful you have to forget where you are and how people think about you, the most important thing is that you believe on yourself and your goals and try to make the best out of that.

3. What types of obstacles did you have to overcome in the Afghanistan society?
Sometimes it is difficult to convince people when they are dealing with women at work or on a project about women's skills and capabilities as most of them prefer to work with men than women.

4. What do you think about Women's Annex and it's philosophy?
Film Annex recently has launched a platform called Women's Annex which gives women in developing countries - especially Afghanistan, Central and South Asia - the opportunity to raise their voices by using social media tools. This platform managed by Afghan women tries to promote women by publishing their stories, and helps them be thought leaders in any specific area they can be. Women's Annex is going to empower women not only in education but also in sport, writing blogs, filmmaking, video production and other possible options.

5. How will social media affect women's education and economical independence in developing countries like Afghanistan, Central and South Asia?
For women in developing countries like Afghanistan, education would be an important key to be more involved in social affairs. When women have access to the right educational system by using social and digital media as an additional tool, they can start building their own personality and career inside the global village (World Wide Web), they can publish their own thoughts, feelings and ideas by transforming them into blogs, films and videos and they can let other people around the world know better about them. More contents will result in more readers and more promotions.

6. How would you promote women's empowerment using social and digital media, especially in developing countries?
We live in the Technology era, people communicate with each other without considering geographical borders, and Internet plays an important role in our daily life. Establishing relationship with people around the world will open a new door in their lives, allowing them to meet and know more people. I think the most efficient, suitable and quickest tool for this purpose is using social media. Every day thousands of people join different social networking platforms and start to establish their relationships. You can use social media wherever you are, and for some women in developing countries who are forced to spend most of their time at home, it's the easiest way to communicate with the world outside their homes. They can start writing blogs, publishing articles and share their ideas with other women around the world and raise their voices even they are at home.

7. How do you feel about living in New York City, now? What are the thrills of being here? And what are the negative sides?
Living in a big and crowded city like New York is like an adventure. The cultural diversity here is amazing, I can call New York another world. Time moves fast here, and you always need to plan efficiently so that you are not missing any moment. Every new place has it's own challenges and difficulties for the first time but I like it, as it it's making me stronger. I try to think that the glass is always half full.
Giacomo Cresti
http://www.filmannex.com/webtv/giacomo
follow me @ @giacomocresti76