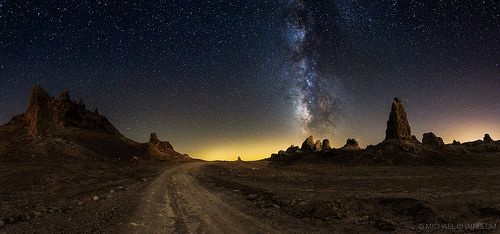 This video is directed by and filmed by Michael Shainblum. The film was dedicated to the memory of her Grandmother "Alice Harpin" who passed away during the last two weeks of shooting this video. Michael said that without her and the love of his family this video would not have been possible.
Living in California all his (Michael) life gave him the time he needed to capture the essence and beauty it provides. "Into The Atmosphere" is his tribute to the state of California and the beautiful deserts, mountains and coastlines that exist there. The video showcase a variety of national/state parks as well as recognized natural areas. It also focuses on clouds, fog and interesting atmospheric conditions. Although California is known for blue sunshine skies, seeing a colorful storm cloud over Half Dome or an incredible sunset at the La Jolla Coves is really a sight to see. The goal of this video is to show these environments in their best possible light.
This video was an ongoing project for about a year with an estimated 75,000 images taken, and about 12,400 made it into the 3.5 minute piece. Some of the locations are Mono Lake, Anza Borrego Desert, Alabama Hills, Trona Pinnacles, Big Sur, Mount Laguna, Santa Maria, Yosemite, Gaviota, The Ancient Bristlecone Pine Forest, La Jolla Coves, Santa Ynez, the San Francisco Coast, and the Santa Barbara Mountains.
To create this video there were many nights sleeping outside, and many days spent in the wild to embrace the environment and get to know the surroundings. There is a common misconception about Time lapse shooters that they quickly set up cameras and go sleep in the car for hours at a time, which is far from the truth. Michael is constantly hiking heavy equipment through dangerous areas and spending time camping in uncomfortable situations, He love it and wouldn't trade it for anything else.
Video Credit: Michael Shainblum
All credits goes to the owner of the video Michael Shainbum.