The aim and dream of every student to study higher education in the best institute of the world. For this purpose, they decide to go abroad for higher education. But there are specific requirements of universities which the student have to follow.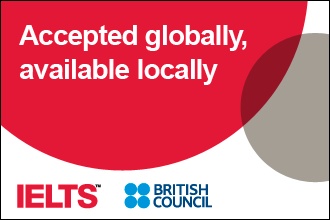 Among that one of the most important and necessary requirement is IELTS. Most of the students hesitate to appear in IELTS. For this purpose, it become my painful duty to give some useful information regarding IELTS test, so that the students become confident and makes their lives ambitious.
One thing I would like to share is, the IELTS test is not only for students, it is for the entire employees as well who want to do a job abroad as well. The test module is a little bit different for employees. But I am going to share information regarding IELTS test on the behalf of students.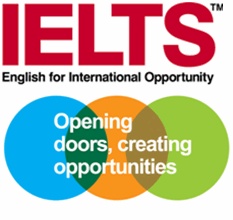 First question arises in the student's mind that what is IELTS?
IELTS is an abbreviation of International English Language Testing System. It is cleared form the name that it is an English Language test, which is the basic requirement of almost all the universities of the world. It is a test to judge or measure the ability and skills of a student in English Language. IELTS examine the ability of a student in four basic skills of English language which are speaking, writing, reading, and listening.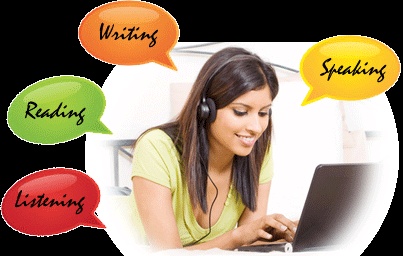 A score given to a student after test is from 1band to 9 bands. The appreciable score is 6 bands or above. Most of the universities have requirement to get above 6 bands. To get this score student must have a best preparation and practice. As a saying "Practice makes man perfect". One thing I would like to mention that in European countries there was requirement of IELTS, but now it becomes compulsory. One have to get good score in IELTS to get admission in the institutions.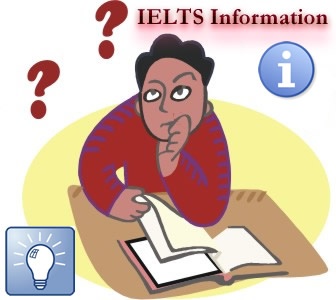 There are four subparts of IELTS test. I am going to introduce you in a sequence as in IELTS test.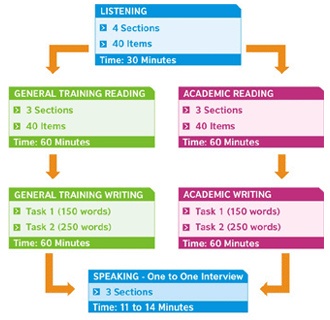 Listening: According me, it is one of the difficult parts of IELTS test among all other parts. This part is divided into four sections and each preceding section is harder than the previous one. It takes 40 minutes. There are 40 questions, 10 in each section. Listen tape cassette recording carefully. This recording finishes in 30 minutes and in remaining 10 minutes you have to write your answer on a separate answer sheet.
Reading: A person with strong skimming and scanning power of a text can easily get good score in this part. This section takes 60 minutes. 40 questions are given from 3 articles with 600 words. You have to read carefully by using a strategy of skimming and scanning of paragraph in order to find the answers your questions.
Writing: This part takes 60 minutes. There are two types of writing in this part. First one is to write a report on a graph or a diagram with informations given. It should be of 150 to 200 words Secondly, writing an essay of more than 250 words on the topic given with hints.
Speaking: This part of IELTS test is interesting. The examiner takes 11 to 14 minutes interview. Initially the examiner asks simple introductory question and then starting a bit harder questions. The examiner gives 2 minutes to think about the topic which he or she will give to evaluate your response. You have to speak almost 3 minutes fluently and continuously, otherwise score will be deducted. If you are confident during interview you will get best score in this part.
______________________________________________________
Writer: Masood Khan