Today is International Day Against Nuclear Tests, ironically same day UNSG Ban Ki-moon is in Tehran to attend the Non-Aligned nations meeting. It is perhaps one of the problems in trying to convince Iran to abandon its nuclear program when some of the globe's democracies are part of a very small handful of states who still refuse to adopt the Nuclear Test Ban Treaty. China, the Democratic People's Republic of Korea (DPRK), Egypt, India, Iran, Israel, Pakistan, and the United States remain the holdouts among the Annex 2 states, whose ratification is necessary for the treaty to go into effect. read our Blog for Film: "Which Countries Blocking Nuclear Test Ban Treaty".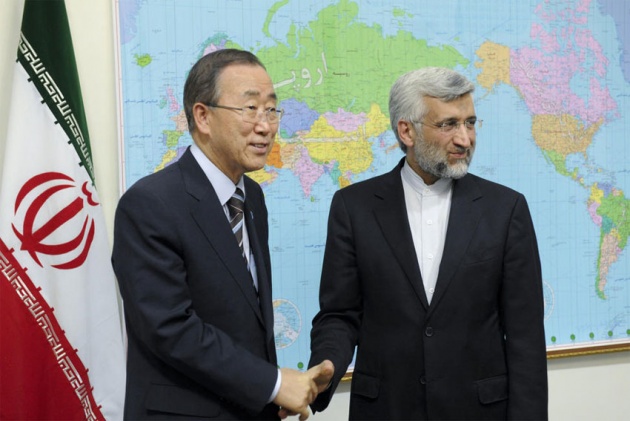 "Nuclear tests remain a threat to human health and global stability," offered UNSG Ban for the third annual International Day against Nuclear Tests, observed on 29 August. "Around the world, symposia, conferences, exhibitions and competitions are being held to raise public awareness and galvanize action to finally end nuclear tests. To achieve this goal, States that have not yet signed and ratified the Comprehensive Nuclear-Test-Ban Treaty (CTBT) must do so without delay."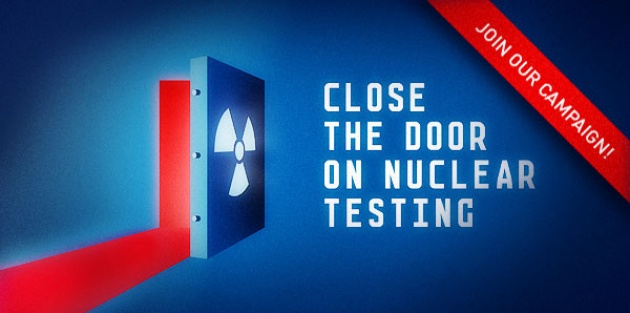 When confronting Iran (or for that matter other potential nuclear rogue states) on its nuclear program the western democracies should lead by example and with consistency. Nuclear test ban does not equate to a total elimination of nuclear weapons; however it does move the pendulum away from an ever more dangerous arms race - one beyond the cold-war where smaller states may feel entitled and/or obliged to counter the bigger powers. See Film for Blog Report: -"BS on Nuclear Test Ban".
Ambassador Muhamed Sacirbey - FOLLOW mo @MuhamedSacirbey


Facebook-Become a Fan at "Diplomatically Incorrect"








Twitter – Follow us @DiplomaticallyX







See more at our Popular Video Blogs & Current News Event Articles at http://diplomaticallyincorrect.org/c/war-crimes-justice


UN Photo Above-Secretary-General Ban Ki-moon meets with Secretary of the Supreme National Security Council, Saeed Jalili. UN Photo/E. Schneider