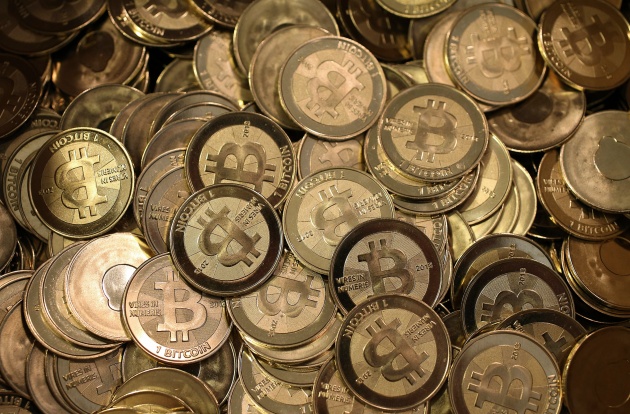 An extraordinary investment opportunity and accepted by Germans as "Unit of Account", last year it was all shiny and glowing about Bitcoin, the Digital Currency showed its profits to investors. I was just amazed about the Currency after when I looked into it, it was literally amazing, the statistics was great, in January 2013 Bitcoin was available at only $ 15 for 1 Bitcoin and by the end of last year, the Currency was traded at $1000 for 1 Bitcoin, an extraordinary and mind-blowing hike in a single year. The percentage increase on the investment is really amazing after when I calculated it, it was about 6,566% of increase on investment in just a single year of time. There had been a lot profiteers in this regard, I wish I could have invested in this Currency but I have always believed in the statement that, "Someone's loss is someone's gain". The real reason for such a surge was due to the flood of investors coming from China and other parts of world in the end quarter of last year that almost made the Currency swung about 90 degrees and hiked it to about $1000 and above. Such a hike was remarkable and lot of other investors came in but the Digital Currency this month has swung a full-flow towards downward and brought a scare out of many investors of the Bitcoins. The starting value of Bitcoins this month was above $ 800 for 1 Bitcoin already $ 200 less than the starting value but was still trading high but it was traveling downwards now the month is ending and the value of Bitcoin is about $ 505!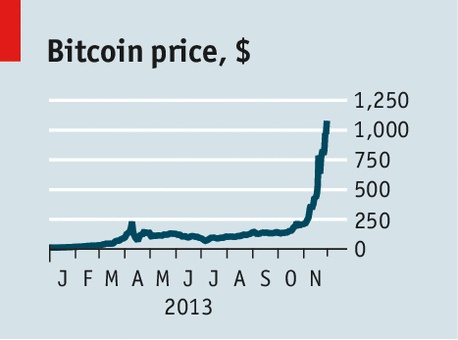 I already highlighted the issue before in my blog (click here), I will for now try to prove my point. Bitcoin seen a rise of about 6,566% from start to end of the year and all the hike was because of Chinese investors and others (I can refer to an article, click here) and was called as Bitcoin Bubble, Currency Bubble is a very dangerous word in economist's dictionary and explaining this is time costing for this blog. Let we take $1000 price for 1 Bitcoin at the start of this year, now the value is $505 for 1 Bitcoin that makes 49.5% of loss on investment, so if you had invested about $1000 for every single Bitcoin at the start of this year you lost $495 on every single buying. That could give heartache to any investor, the statement that says "One's loss is others gain" can be proved up here. The market sucked the investment of late comers and given profits to early comers, that made gain for early comers, a lot of money was won by the early comers but the late comers was the reason of profits for them. What now happens to late comers? They lost their money and their money is in the hands of those people who invested in this Currency during first half of last year. The profiteers are hidden and they have easily stolen billions of dollars. The total market worth of Bitcoin is in Billions from merely $28.5 million in last year. Now as the market has crashed and many profiteers already have taken their profits, the currency driven by speculations has paid dividends to the early investors but has been a huge burner for the cash of late investors.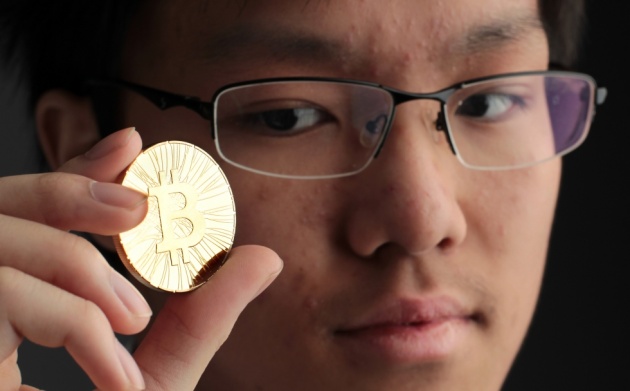 The point remains as to whether it is right to invest in this currency or not? The big exchanges have already frozen it's withdraw. The investors of the currency at this time should not know whether they will gain or loss; there are only two places for you! You may find yourself on the winning side or you may find yourself on losing side. I will never risk for that if I am sure to win I will still not invest because it is also immoral to human values to steel other's money by this currency. Many people have already said that this Currency Bubble is very risky and the currency have no future for it. For my concern FilmAnnex will start its payment in Bitcoins in March and many people's money will be put onto risk that may take them towards losses. I am still on the point that FilmAnnex should roll back to its previous policy or atleast open its money withdraw option through Paypal or other services.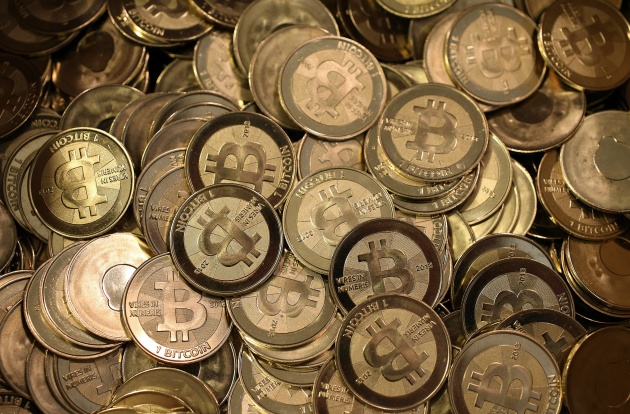 There are several other references about this currency.....
Bitcoin as Bubble (Click Here)
Nobel Laureate's opinion (Click Here)
Written By: Babar Jamil
Click here for my blogs.
Click here to join FilmAnnex for free and its a social that pays.