Is T-shirt Printing a Profitable Business?
Video Credits: Photo Paper Direct via YouTube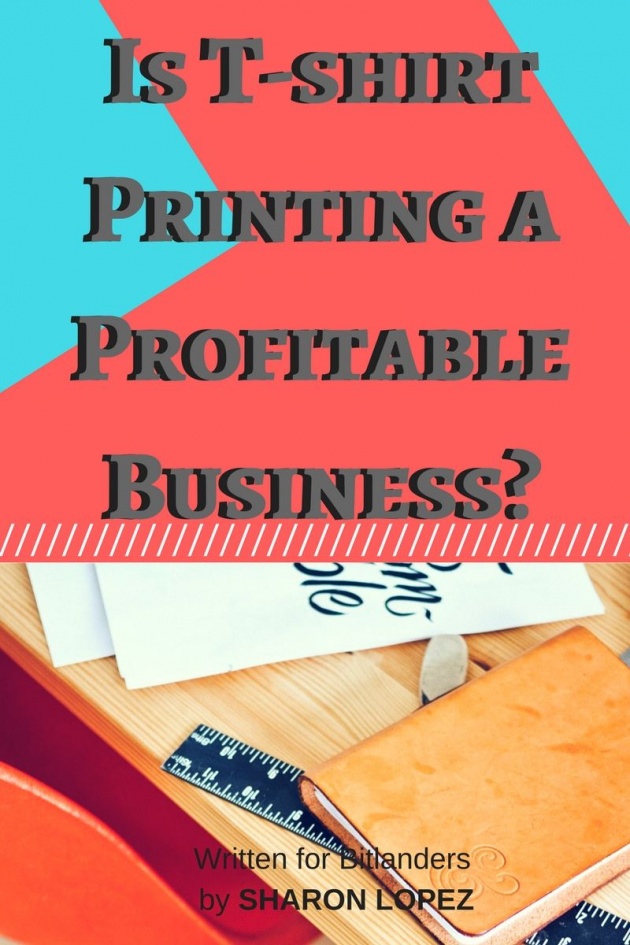 Image Credits: Sharon Lopez via Bitlanders
(Image created thru Canva.com)
Can we consider t-shirt printing business profitable? One of the small businesses which I included in my previous blog post is a t-shirt printing business. In order give you an idea about this business, let us all discuss and see if this can be a good source of additional income. Please don't hesitate to drop your queries in the comments section below.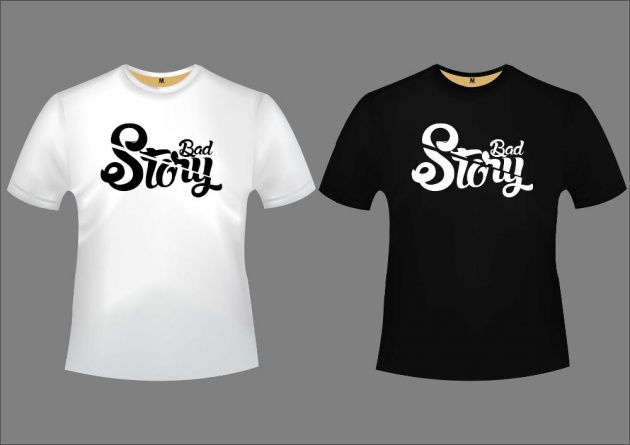 Image Credits: Ahmadkosasih via Pixabay
People nowadays, still, love wearing t-shirts be it plain or printed for everyday use. As a matter of fact, a t-shirt is one of the most popular gifts and give-away products for some special occasions. It is convenient to have a printed t-shirt as a uniform for group activities such as general assemblies, office activities, and other gatherings since these can be bought at once and have these printed within a short period of time. A t-shirt can also be used as an outlet to showcase one's feeling or creativity. This is one reason why statement t-shirts are still popular among teens and young adults. Likewise, it is also a common practice of tourists to buy a t-shirt from a place they visited. Overall, a t-shirt is a clothing that never goes out of style.
With these observations, I personally considered a t-shirt printing business as a profitable business one who has an entrepreneurial skill could engage with.
The Market Demand
Along with the growth of the population, is the birth of different groups, associations, and organizations. Students, though being required to wear the official school uniform, are also wearing t-shirts in certain subjects and occasions. An individual who is in legal age may be a member of several groups or organizations which aim to have their own identity and aiming to be recognized in the society where they belong. Let's take an employee for instance. Aside from being a member of the group in the office, this individual may have other groups outside his/her workplace, such as men or women's group, sports team, church group, or other associations among others.
Each group may call for a get together such as assembly several times in a year. As a form of identity, each member is being required to wear a uniform during an event. Oftentimes, The group would create a group logo and will have a t-shirt with a logo attached to it as the group's uniform. With these common activities happening every now and then, we can say that the demand for t-shirt printing business is increasing.
Having a proper plan for this business could assure success as long as proper procedure and strategies will be applied.
Things to Consider Before Starting a T-shirt Printing Business

Image Credits: Geralt via Pixabay
One of the basic consideration we must have is the presence of skill in this particular activity. Though this may not require a highly-skilled worker since this task can be learned with proper training and orientation, still having a trained individual who could handle the task is one of the most important things to do. We, as the owner should have a knowledge of the task as well.
Different T-shirt Printing Methods
T-shirt printing has different types and knowing these types would be a great help so that we will have a clear idea of what specific type we will pursue.
(1) Silk Screen Printing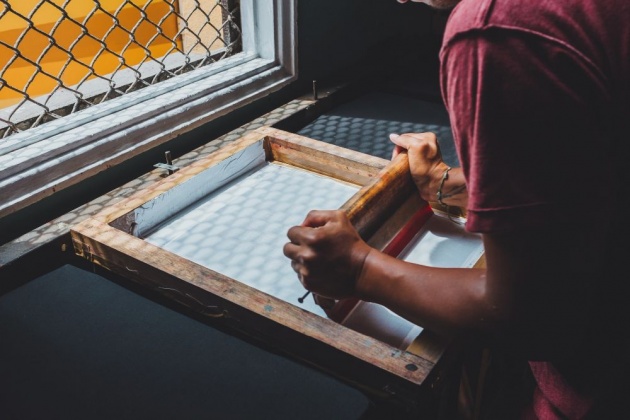 Image Credits: Free-Photos via Pixabay
Screen Printing or Silk Screen Printing, also known as serigraphy, is an old-fashioned way of printing onto fabric using a stencil and a silkscreen. Using the pre-designed stencil as a guide, the paint will be applied on top of the silkscreen over the stencil to come up with the desired design.
(2) Direct to Garment (DTG)
Image Credits: Blankstyle.com
Direct to Garment or DTG printing is one of the latest ways of printing t-shirts with the use of a DTG printer. This printer is a highly modified ink jet printer that uses ink made specifically for fiber. This method is good for small projects or low volume orders (under 12 pieces). One consideration for this type of printing is the amount of the printer which cost around Php 750,000.00 ($15,000.00) to Php 1,100,000.00 ($22,000.00)
(3) Sublimation Printing
Image Credits: Dir.indiamart.com
In science, Sublimation refers to a stage where a solid state changes to gas state without passing the liquid stag
e. An example of such transformation is a dry ice. This is where sublimation printing derives its concept.
With sublimation printing, the ink turns into a gas state through the use of heat combined with a 100% polyester medium. The ink will form part of the material, thus, a high-quality image is achieved making it more resistant to damage caused by frequent washing.
In order to achieve this high-quality print, we need to have a high-quality sublimation printer.
(4) CAD Cut Vinyl Printing
Image Credits: Steelcityprintco.uk
True textured glitter film sample print
Computer-Aided Design or CAD Cut Vinyl Printing is another printing method using heat transfer. This printing procedure is commonly used for printing numbers, names and logos into sports t-shirts. CAD-Cut vinyl is actually the material used to print onto the fabric, and it is cut with the aid of a computer.
Source: blog.printsome.com
(5) Transfer Paper Method
Image Credits: Blogprintsome.com
This is probably the easiest printing method that I saw. The design is printed on a photo paper and transferred it to a fabric using an iron. The quality of this type of printing may not be the best because the design may easily get cracked when washed frequently.
Equipment and other Tools Necessary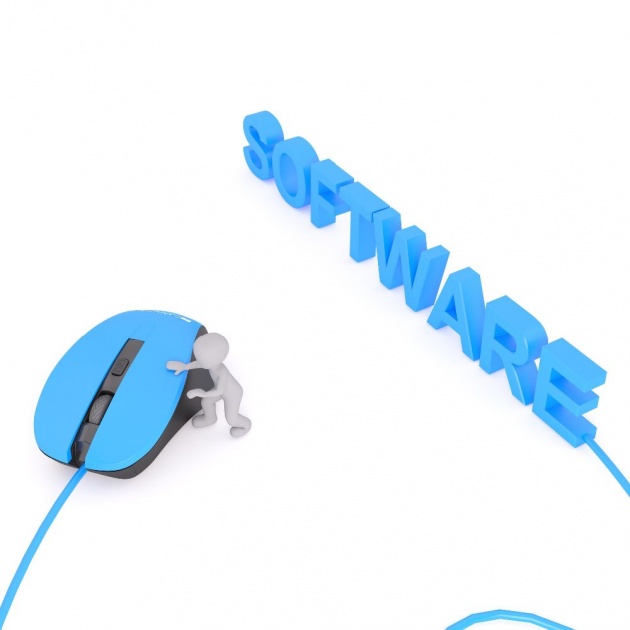 Image Credits: 3dman_eu via Pixabay
When planning to start a printing business, we should take into consideration the different types of equipment we need to use. Basically, we need to buy printers for different printing needs.
Another important thing to have is a computer and the design software which we could use when customers decided to have a logo or a design created for them. Although most often government agency logos are downloadable from the net.
Consumable materials such as ink and garments should be readily available. Cutting equipment should be considered as well.
Other Things to Consider
Image Credits: Printlabcanada.com
Since we are in the printing business, we should be ready to cater different types of customers who are coming into our shop. A wide choice of t-shirts of different colors and sizes should always be available as there are customers who want to get the product as they come.
Here is a video on showing sublimation printing:
Video Credits: Tees Prints via YouTube
Conclusion:
Knowing today's trend and fast-paced life, we should always be updated of the latest trend in fashion. People are always looking for something new. So much so, the most important thing to consider is the quality of our products and services. Satisfied customers tend to come back and continuously acquire service from us. They would even recommend us to their friends and other people.
Thank you for reading. I hope I added some knowledge that you can use for future endeavors.
Meanwhile here is a Querlo chat for you...
References:
__oOo___oOo___oOo___
Written for Bitlanders
by Sharon Lopez
Thank you for reading.
Please visit my BLOGS more quality articles.
Sharon Lopez is the owner of Online Working Solution.
A Blogger/writer and a Humanatic Call Auditor
''''''''''''''''''''''''''''''''''''''''''''''''''''''''''''''''''''''''''''''''''''''''''''''''''''''''''''''''''''''''''''''''
You may visit me on
Facebook, Twitter, Pinterest and LinkedIn
///////////////////////////////////////////////////////////////////////////////////////////////////////////////////////////
Would you like to earn from sharing your ideas, videos, and photos? Join us in Bitlanders!
///////////////////////////////////////////////////////////////////////////////////////////////////////////////////////////

Disclaimer: The views and opinions expressed in this blog post are that of the author and does not in any way represent the agency or department she currently belongs.
Additional Note: The sites and photos resented in this post are for information purposes only and links are provided for easy access. The author does not receive any remuneration from the said companies or sites.