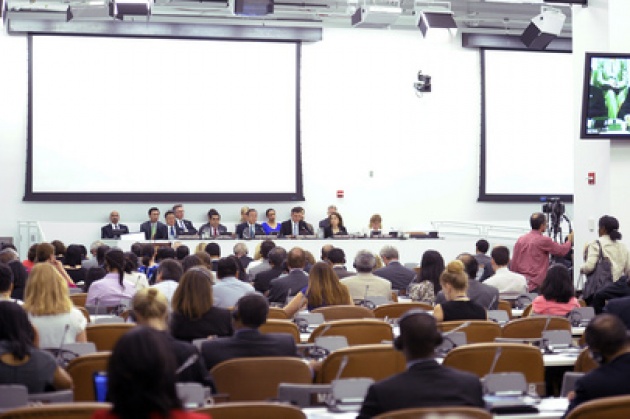 US jobs report delivered another disappointing report for June. The global picture looks as bad or worse (better in some Asian states and worse in Europe). In the US the focus will be on how this affects President Obama's reelection prospects. See our Video for Blog from April when Jobs Report was Better – "Another Positive Jobs Report". For much of the rest of the world it will be how about to get out of the funk that premature fiscal austerity has wrought pushing much of globe into a second or "double-dip" recession. While I clearly would attribute some responsibility upon the IMF for the lust with austerity, even they have fallen out of love with cut, cut, cut. In meantime, other UN related institutions, and with particular frankness, the ILO (International Labor Organization) have sought to warn of this false love affair with austerity. Read Blog for Film: "Too Much Focus on Finance-Too Little on Society Needs (According to ILO Chief)"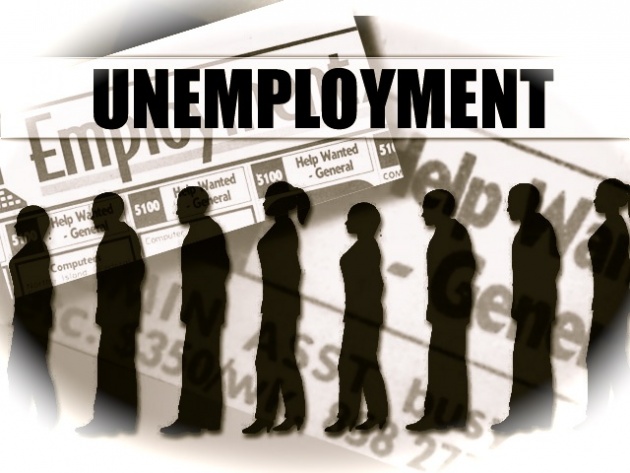 Global Forum on Jobs:
This week the United Nations Economic and Social Council (ECOSOC) opened a high-level meeting in New York with a focus on the global jobs crisis and the search for ways to stimulate the creation of decent and sustainable employment. "For today's 205 million unemployed, work is worryingly difficult to find – and finding decent, meaningful work, harder still," the Council's President, Ambassador Milos Koterec (UN Photo Below) of Slovakia, said at the opening of ECOSOC's high-level segment. "While failure to manage global job creation and sustain growth inflicts tremendous damage everywhere, it is the world's poorest who suffer the most, with women and youth typically the greatest victims." See our Film for Blog: "Youth Jobs Forum"
(A founding UN Charter body, ECOSOC is the venue where issues concerning the world's economic, social and environmental challenges are discussed and debated, and policy recommendations made. More than 500 delegates, including government ministers and heads of civil society groups, international institutions and the private sector, are attending the Council's high-level segment, which will focus on boosting productive capacity, strengthening development cooperation and creating decent, sustainable work. ECOSOC will also hold its operational activities segment and humanitarian affairs segment before concluding on 27 July. The 54-member Council coordinates the work of the 14 UN specialized agencies, 10 functional commissions and five regional commissions, receives reports from ten UN funds and programmes and issues policy recommendations to the UN system, as well as to Member States. It meets every year, alternating between New York and Geneva).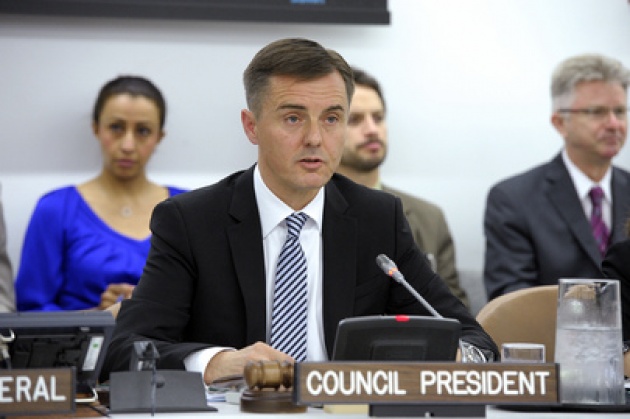 Jobs & Sustainable Development:
Ambassador Koterec emphasized that ECOSOC is scaling up its efforts to tackle youth unemployment and the creation of jobs that provide adequate conditions and social protection for workers, linking job creation with sustainable development."An effective post-2015 development agenda must be based upon streamlined development cooperation: targeted and improved financing, transparency, accountability, and much more."
In Addressing the ECOSOC Assembly, UNSG Ban Ki-moon offered: "Only by generating decent – and decently paid – employment can we help the poor and vulnerable to escape poverty traps and build resilience." He also noted that this year's report on the Millennium Development Goals (MDGs), which was launched today, points to significant but uneven progress among and within countries, and more needs to be done to reduce poverty and hunger worldwide. The MDG's are a set of global anti-poverty targets which world leaders have pledged to achieve by 2015. Read our Blog for Film –"Right to Work: from Principle to Functional Reality".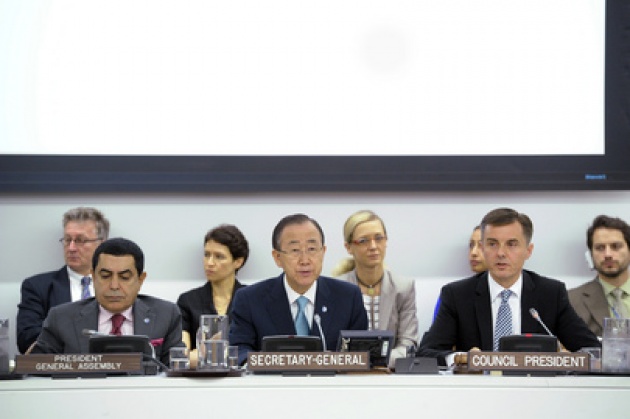 Confusing Economic/Regulatory Reform with Austerity & Tea-Party Zealots
From my perspective, there has been a confusing lack of distinction between economic reform/even cuts in wasteful spending and regulation versus austerity. However, it is unfortunately obvious that the global economic agenda has been stampeded to the right without distinction as to fault and remedy by right-wing ideological zealots. It is not always easy to distinguish between those acting with almost fundamentalist theological conviction versus those camouflaged within a "Tea-Party" core but motivated largely by self-interest. Nonetheless, the result is too frequently irrational policies (even for objectives set out by the "Tea-Party") as well as thoughtless policies for society as a whole. Read Blog for Film: "Austerity is Killing Jobs & Economic Health"
Ambassador Muhamed Sacirbey - FOLLOW mo @MuhamedSacirbey


Facebook-Become a Fan at "Diplomatically Incorrect"








Twitter – Follow us @DiplomaticallyX







For many further current news event articles, see our popular video blogs at "International Financial Crisis" Channel