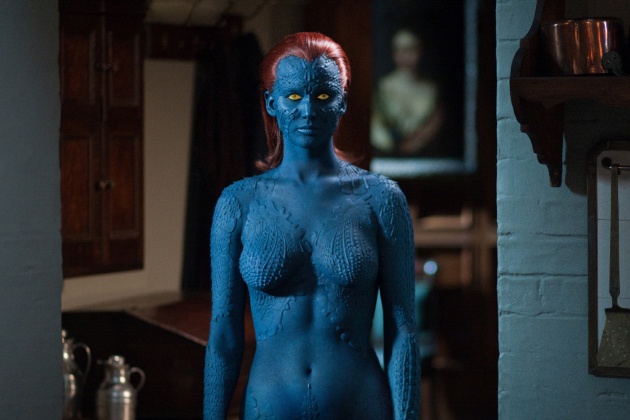 Oh dirty mind! You won't see America's current sweetheart, Jennifer Lawrence, in full naked glory! Of course, she'll get naked....at least in blue, playing Raven/Mystique in the upcoming film "X-Men: Days of Future Past."
Reprising her role from 2011's "X-Men: First Class," Lawrence, who's about to enter the world of "The Hunger Games" again, spoke to SciFiNow about her getting naked and blue all over. The Oscar-winner revealed that she's naked alright, "But when I do get to wear clothes, I love the '70s outfits."
Lawrence continued to reveal some plot points about her character, the way she struggles, but this time, she is "Mutant and proud!"
"X-Men: Days of Future Past" brings back Hugh Jackman, Michael Fassbender, Nicholas Hoult, and Halle Berry among others. Bryan Singer is back in the directing chair too! The movie flies into theaters on May 23, 2014.