When you are a short film maker, choosing where to release your film can be problematic. Most directors want to submit the films to festivals which usually won't allow them to have the full film online at the same time. So some of them decide to premiere the film on online film distribution platforms first. In the last months, Film Annex has been chosen by some of its filmmakers to premiere their short film. Alex Nakone released his short Ouroboros on the platform on December 2012 because, as he said, "Film Annex is simply the best online platform to promote and distribute short films for independent film makers. Lots of time, money and passion goes into making a film, and it's great that Film Annex rewards film makers with some monetary return to help us make our next films." Lisa Stock will also premiere the 1st episode of her web series Persephone next month, on exclusivity on Film Annex.
Yesterday, long-time Film Annex'er Mark Kuczewski, announced that he had chosen Film Annex to premiere his new short film, Falling, adding "I feel that with the support Film Annex has given me over the past few years, it's only right that they get the premiere." Mark has been updated his Web TV with regular blogs about his short to keep his audience posted on the filming and post-production, as well as on his social media networks. With fellow Film Annex member and Director of Photography for Falling, Anderson West, he also filmed a message from the set to encourage students towards a career in filmmaking. Falling will be on Mark's Web TV next week and I'm looking forward to an exciting social media promotion week for it.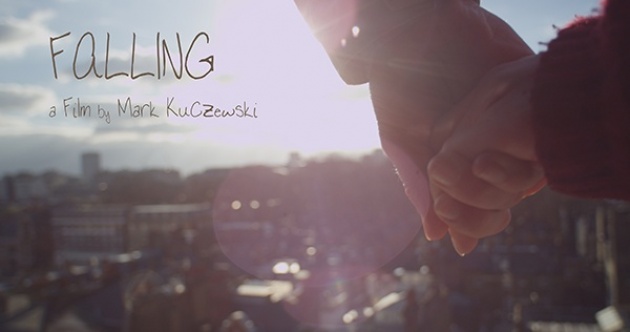 Speaking of our filmmakers, a tweet about Eren's Picks today alerted Jack Tew who wanted to submit his Web TV to be featured on the homepage. Jack Tew is working on a web series to be filmed in the Spring, with a lot of new video and blog content to come and some social media buzz he hopes to create with an online campaign. He started a Vlog (see below) to introduce the project and will continue to send video updates on his Web TV as the web series progresses. Being listed on Eren's Picks and promoted on Film Annex's social media platforms would be for Jack a way to finance his web series. Eren's Picks, the new Kickstarter?
For the rest of new content, we had a trailer for Sinnside, a new horror short film by Miguel Angel Font Bisier, along with a behind the scenes video, some rough animation segments from Jeff Chiba Stearns, and several videos for the US Navy Web TV and the US Marine Corps Web TV.
And as every week, I did the Industry Newsletter, focusing on the Film Festivals in April and a new Vine competition launched by Tribeca Film, and the Film Annex newsletter about creating/financing/empowering with films. I also wrote a new interview blog for the Filmmakers on Social Media series, this time with Miguel Angel Font Bisier, and an article about Ignacio Ruiz Alvarez's video message for Afghan students interested in filmmaking.
Have a good first weekend of Spring,
- Jennifer