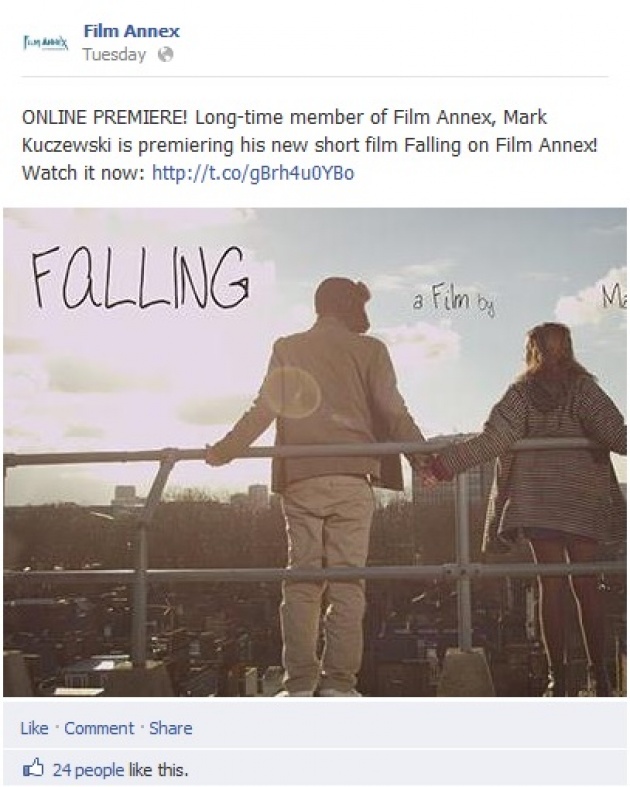 Following last week's recap, I researched more about film and TV premiering online and wrote an article related to Film Annex'er Mark Kuczewski's new short film Falling. He chose Film Annex to premiere it online this week. Following the release, I started promoting it on our social media platforms, as Mark also did on his end. So far, the movie received more than 20,000 views on Film Annex, and still counting.
Yesterday, I discussed with Anderson West (director of photography on Falling) the release of his new short film Rest that will premiere on Film Annex next week. This time, we were able to present a behind the scenes video before the actual film, as a first look into the filmmaker's work. Anderson also blogged about the shooting of the movie back in November. He used a Red Scarlet camera (like his fellow filmmaker Mark) and chose 2 other Film Annex'ers, Andy Salamonczyk and Jon White, as respectively Assistant Director and Camera Assistant in his crew. Stay tuned for another social media film promotion week for Rest's exclusive online film premiere.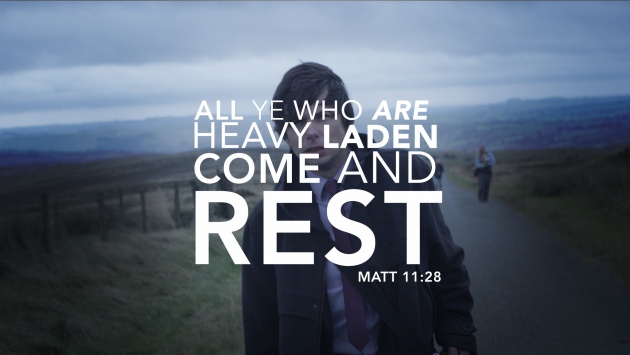 Rest film holder.
Now for the rest of the content, we received a video promotion for the We Believe in Ballons project, whose initiator met with our Women's Annex team last week, a live video shot during a concert with FKBand, sponsored by Film Annex, new interviews and movie review by Manny The Movie Guy, and several videos for the US Navy Web TV. Lisa Stock released a new trailer for her web series Persephone to premiere on Film Annex next month.
Also, you can read Film Annex's last news and the Industry Newsletter.