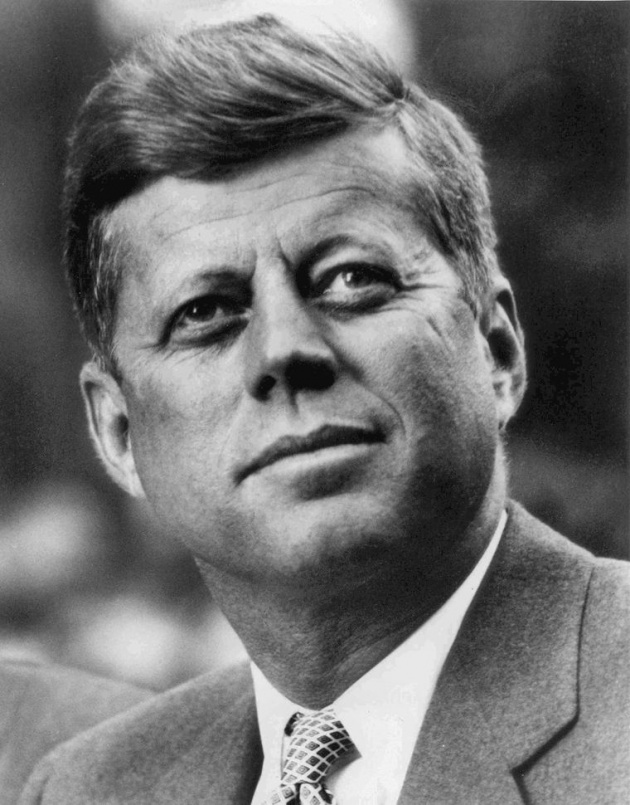 On September 12th, 1953, Senator John Fitzgerald Kennedy married Jacqueline Lee Bouvier in Newport, Rhode Island.
Kennedy, probably best known as JFK and a future president of the United States, met his wife to be whilst still a congressman, and they married a year after he was elected senator.
The senator from Massachusetts came from one of the more influential of the United States' political families, with members serving in many different posts. His father was Ambassador to the Court of St James's - the United Kingdom - during World War II.
The family has also been rather unlucky, with many members dying well before their time, and not of natural causes. JFK was, of course, assassinated himself, as was his younger brother Robert, but they were not the only members to meet an untimely end.
Image: By White House Press Office (WHPO) [Public domain], via Wikimedia Commons (commons.wikimedia.org/wiki/File:John_F._Kennedy,_White_House_photo_portrait,_looking_up.jpg)