Take a look at the first poster revealed for the upcoming film Jurassic World at Comic Con in San Diego. If you love this poster and want to have it, Mark Englert (poster artist) tweeted:
"Going to San Diego? Text JURASSIC to 834567 for updates on when and where to pick up the poster at SDCC".
So now you know what to do if you are an art collector or just want to stare at that creepy velociraptor.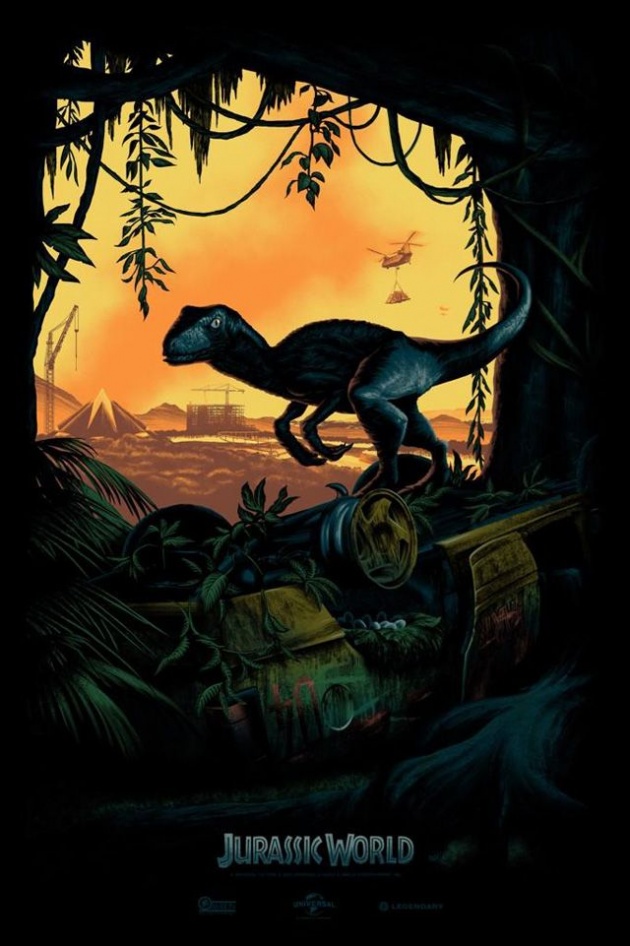 Starring Chris Pratt, Bryce Dallas Howard, Irrfan Khan and Vincent D'Onofrio, Jurassic World will come to U.S. theaters in 3D and 2D on June the 12th, 2015.
Follow Maumau Web TV on facebook and twitter!