Since I can remember, I have always had a fascination for the film industry. I have always loved movies, television shows, and music videos. There is something about being able to visualize a story on the big screen that has always grabbed my attention. The fact that a person can be so captivated by a character in a movie is simply moving to me.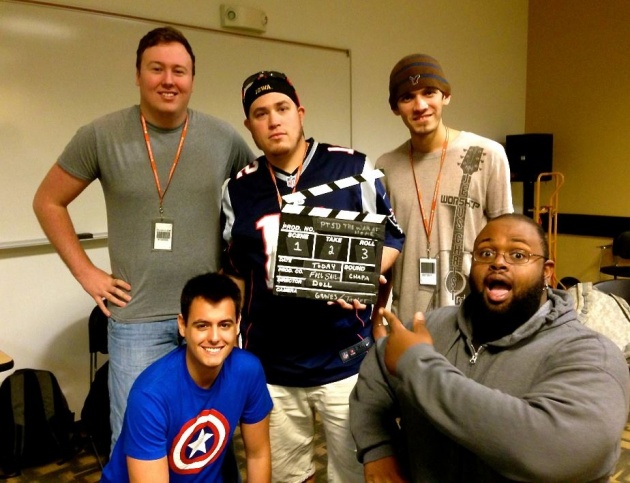 It was my ninth grade year when my interest hit its peak. I was in Advanced English and our task for the school year was to write, produce and act in a theatrical stage play. This was amazing to me. Our story was the classic "Who Done It?" story line. It was a story of cat and mouse, murder and suspense. We worked all year on acting, production, and staging.

The school year flew by faster than a fighter jet flying over your head on its way to blow up a target. The night of the show came and we acted our little hearts out. Of course there were flaws and people forgot lines. I played the detective in the story and one of my scenes I was escorted off the stage by the butler. My friend was a bigger guy and accidently threw me down on our way off stage. It was quite the scene but made for a great show.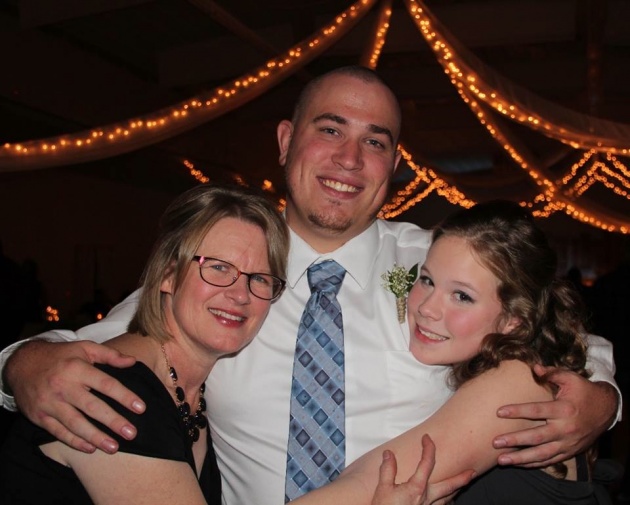 This ninth grade production really kicked me into gear and I started volunteering for drama and theater. The next three years in the duration of my high school years I spent doing volunteer work at the theater and got into as many plays as I could. I loved it more than any other extra curricular. I had more passion for theater than I did for soccer and I grew up playing soccer, so that's saying a lot. I got to work on shows such as Grease, Fame and The Wizard of Oz.

Needless to say I lived it up as much as I could. I learned as much as my brain could handle as fast as I could. In my senior year of school I started to think about what it would be like to work on movie sets and television shows. I loved theater but I wanted more. I graduated high school in May of 2005, and something changed. My motivation was gone. The realization that you are whom you surround yourself with means so much more to me now than ever.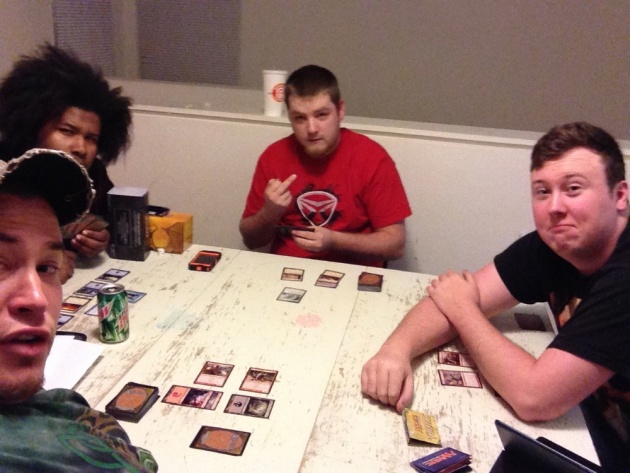 I got in with a really bad crowd. I started drinking before I was of legal age, going to parties, and slacking on my goals. I started my first semester of college in 2005 but didn't make it past the second month. I knew I wanted to do something better with my life but did not know what. My mother was the one who actually suggested that I join the Army.

A light bulb went off above my head. Job security, make a paycheck, career and they would pay for my schooling. This was a no brainer for me. I enlisted two weeks later and in January 2006 I went off to basic training. I spent fifteen weeks in training. Those were the hardest fifteen weeks of my entire life. Right out of basic I was on my way to airborne school and had more excitement in me than a child at Christmas. Unfortunately airborne school was a bust for me literally. My appendix burst, I was hospitalized and then kicked out of the school.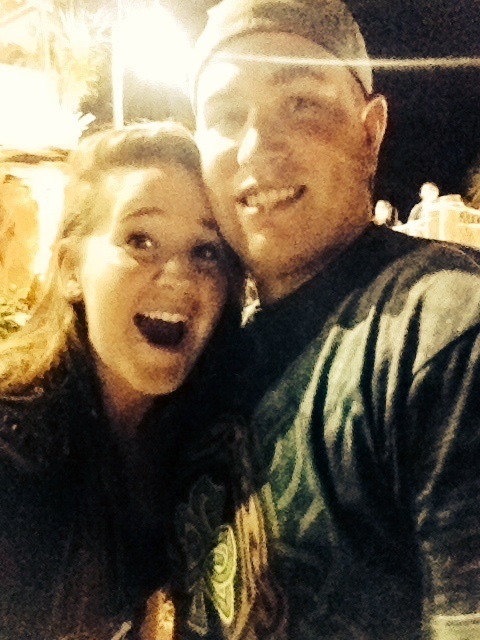 I was sent to Fort Campbell, Kentucky as my first duty station to be a part of the historic 101st Airborne Division in their 4th Brigade 1/506 Battalion. With the 1/506 I spent two tours overseas. One to Iraq from August 2006 to the beginning of December 2006 and the other tour I spent in Afghanistan from March 2008 until March 2009. During those two tours I lost a handful of friends and saw way more than my fair share of life's darker side. I matured faster than many people my age. I was just a kid and can admit to that.

After Fort Campbell I was sent to Hawaii and stationed at Schofield Barracks on the island of Oahu. Hawaii is truly paradise. At Schofield Barracks I was part of the 25th Infantry Division under 1/21 Gimlet Battalion. I spent one half tour to Iraq in 2010 and was sent home early for medical reasons. Once home the military decided my time was up and I was no longer an asset. I was medically discharged in 2011.

Now pay attention closely to what comes next. I am a firm believer that life has funny ways of playing itself out. However you want to believe either in coincidence or in God, life will always play out with perfect timing. I was asked to describe a specific event, media piece, or person that inspired me to pursue my industry of study. The fact of the matter is there was not one event, media piece or person that inspired me.

There was however, a series of events that lead up to me being at where I am at this specific point in time. I have always loved movies of historic war events. Movies such as Black Hawk Down, We Were Soldiers, Windtalkers and Full Metal Jacket really got me interested in the Army. But here is the kicker in where you will find my inspiration. Seeing war in real life is more traumatizing than anyone can ever imagine.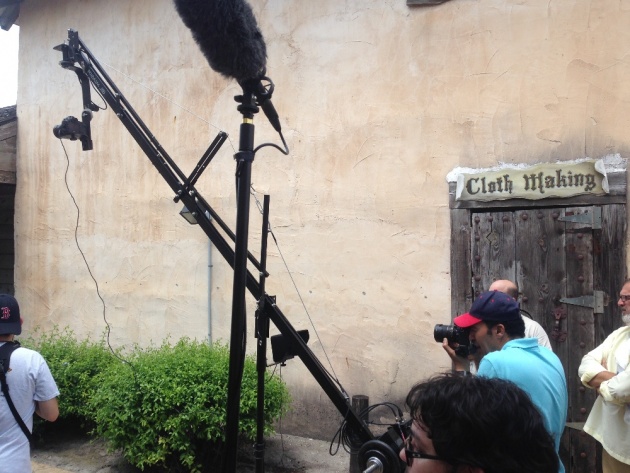 I have been diagnosed with Post Traumatic Stress Disorder, Depression and Bi-polar disorder. The war completely changed the person I am. As much as I love war movies there is one thing missing from the big picture. In my eyes I have not seen a movie that has anything to do with what comes after. The military world and the civilian world are so drastically different. It is now 2013 and I am still adjusting to a point.

I want to portray the after effect of what people in general go through. There is so much to this life that people do not get to see and people don't experience. I previously stated that cinema and television are artistic ways to portray a story. I want to show the world the stories they don't expect to see. Everyone expects the hero, the happy ending love story or even the action war scenes. But no one sees the other side of life.

I am not saying I want to be cynical by any means. I do not want to be the depressing director that only makes sad movies. Of course I want my part in the epic Hollywood films. But from 2006 until now there is so much I have seen that people ask me about and it is hard to explain. So I am taking that fascination I had in high school and I have found my motivation again. I am here at Full Sail now because life's time frame played itself out just perfectly.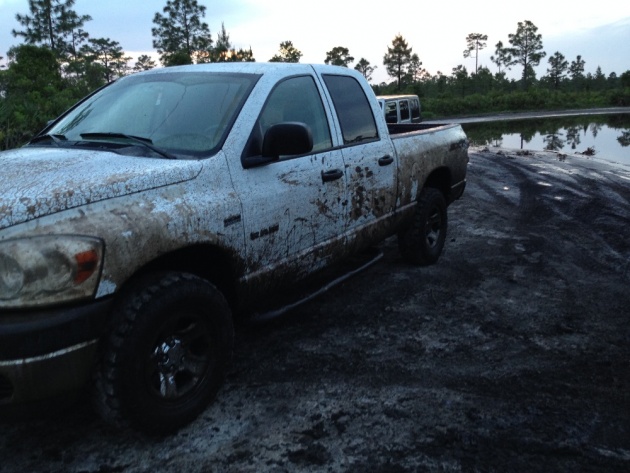 The last few years I was able to experience things not many people experience. The mix of my passion for making movies and stories come to life mixed with the things I have lived through and seen and my own personal experience is where I found a new motivation to be where I am. I want the world to be able to see the things only a few select people get to experience. I am tired of the way movies and television have gone. I am now here and motivated and ready to change the industry.