I look at Afghanistan and I think of the 8 million students in school and the country's median age of 18 years old, versus 36 in the USA and 37 in Europe. The human potential is incredible. The results will be staggering.
With the advent of digital and social media, there is a new world where companies, institutions and people share ideas and confront opinions. It's the World Wide Web. NATO and the Taliban face each other on Twitter. Democracies and dictatorships confront on the Web. We can track the number of followers, feelings on the conversations, demographics, growth, view-through rate, and much more. Today's ideas and beliefs can be quantified! Even the last US elections had a predictable outcome. Read my article on the Obama – Romney election outcome.
The way we can establish leadership starts from long and medium tail keywords. Based on the keywords ranking, we can figure out the leadership on a specific topic, language and location. My keyword is Building Schools In Afghanistan, and it's also my business card!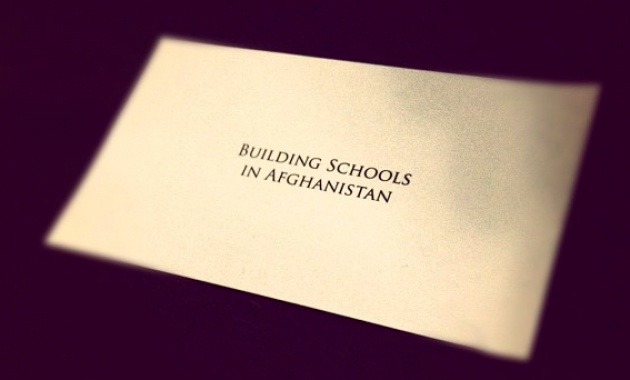 Below is the Film Annex performance of the long tail keyword Building schools in Afghanistan :

Go online and search for the term Sharing on Social Media and you will not find Film Annex on the first page. Search for its translation in Farsi, به اشتراک گذاری در شبکه های اجتماعی and you will find Film Annex as the top two results of the first page! This means we established leadership in a keyword for a specific language and audience. Film Annex is a Thought Leader in Sharing on Social Media به اشتراک گذاری در شبکه های اجتماعی in Iran, Afghanistan and Tajikistan.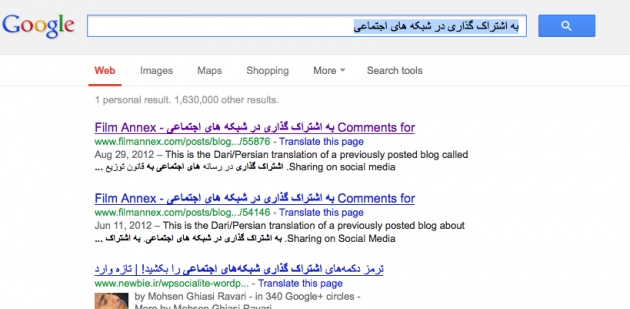 Here at Film Annex, we are providing the tools to learn and execute social media strategies to female and male students in Afghanistan and other countries in Central and South Asia, Bangladesh, Bhutan, India, Kyrgyzstan, Kazakhstan, Maldives, Nepal, Pakistan, Sri Lanka, Tajikistan, Turkmenistan, and Uzbekistan. We do this through the Examer Educational Software. We also reward the best students with micro scholarships and after graduation, we hire them to become writers and social media strategists for Film Annex and its network of clients and partners.
Teaching a student the use of Film Annex, LinkedIn, Facebook, Twitter, Tumblr and Google+ is the first step to introduce them to the world of social media.
The second step is to invite them to translate meaningful articles and blogs from English into their native languages.
The third step is to invite them to write their own opinion and suggestions, and from there, reward them with Micro Scholarship delivered by mobile Payment Systems, upon their quality, influence and reach on social media, by measuring their work with social media tools like the Buzz Score.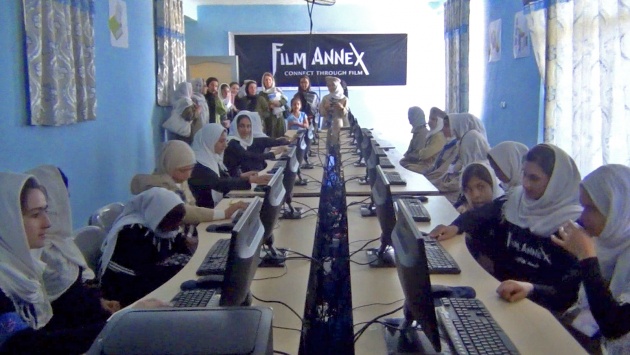 Let's talk about Women's Empowerment in Afghanistan and other developing countries like Bangladesh, Bhutan, India, Kyrgyzstan, Kazakhstan, Maldives, Nepal, Pakistan, Sri Lanka, Tajikistan, Turkmenistan, and Uzbekistan. Women have higher communication skills by nature. They can exchange information and maintain conversations alive and interesting. Women in Central and South Asia spend more time online due to their cultures. Consequently, they are very fast learner and have a great performance on social media with much higher social media scores than their counterparts in Europe and North America. Teaching women how to benefit financially from social media is the route to bring cultural and financial independence to women in the region of Central and South Asia. Strengthening women's social media skills is also in the interest of men who need support for their traditional businesses. It brings them new opportunities and clients, all managed by their female employees, wives and daughters. Males benefit financially from females' social media power and skills. It opens new markets and diversifies the sources of income for the family and its businesses.
Film Annex and Citadel of New York are working with Roya Mahboob and her team at the Afghan Citadel in the installation of Internet classrooms in the high schools of Herat with the intent to provide Internet connection to as many students as possible. Today, we are at 35,000 students and 8 schools connected. Our goal is 40 schools and 160,000 students by the end of 2014. We are looking for partners to expand this project to over 1,000 schools and connect all Afghan female and male students to the World Wide Web.
We also developed the third generation of the Examer educational software to educate at no cost the students on social media, filmmaking and other subjects associated to our projects. Some of the best independent filmmakers in the world are already providing curriculum materials for the filmmaking classes. Film Annex's social media team has designed the Social Media Curriculum. Captain Edward Zellem is working on the Wisdom Curriculum based on his book and knowledge on 151 Dari Proverbs, taking full benefit of thousands of years of history and wisdom of the Afghan culture. Edward Zellem is one of the brightest people I have ever met in my life. I invite you to read his interview of Nancy Hatch Dupree, the American expatriate, adventurer, author, historian and founder of the Afghanistan Centre at Kabul University (ACKU).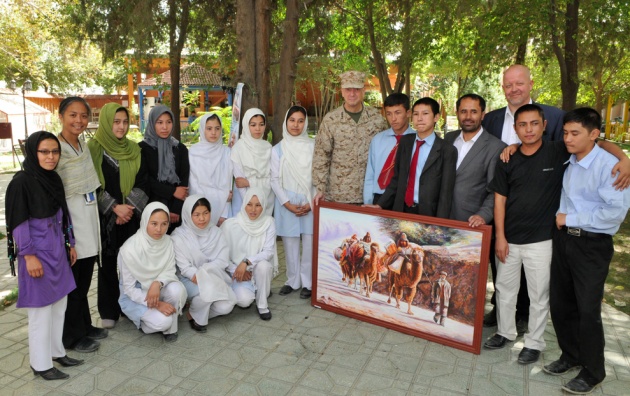 In addition to the above, the Peer to Peer governance will connect 8 million young students to at least 1.6 billion people and will allow them to compete and learn from other societies, cultures and sources of information. The debate is welcome and instead of fueling the anger into war and terrorist operations, people can share ideas, disagree and confront them, give strength to their opinions and establish constructive collaborations.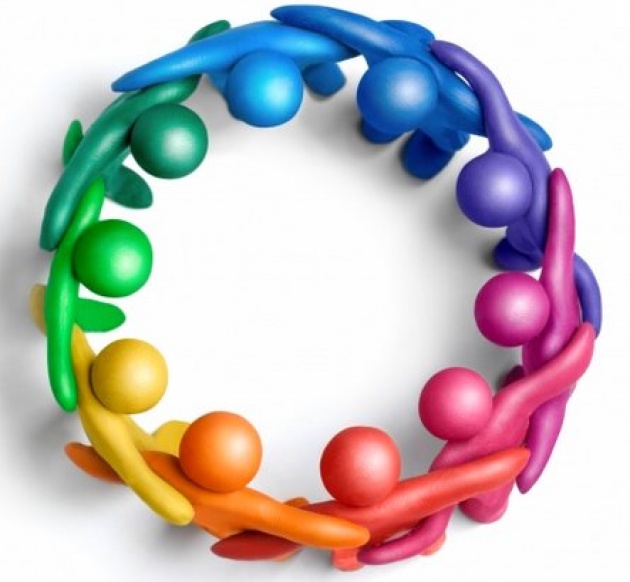 All this is supported by an organic and ever growing online Advertising industry that doesn't depend on government grants and people's donations. It leverages its power based on demographic studies and redistribution of information for consumer products and digital services. In essence, you don't need to fill out a grant application to make money, you can just do what CNN, CBS, and Film Annex do. You can use the revenues of online Advertising companies like Yume and ADAP.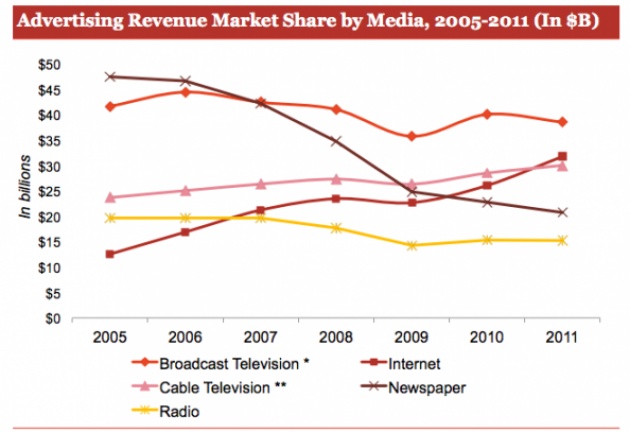 You can use those online advertising revenues to fuel new education and business opportunities. Just like independent filmmakers do with Film Annex and Eren's Picks: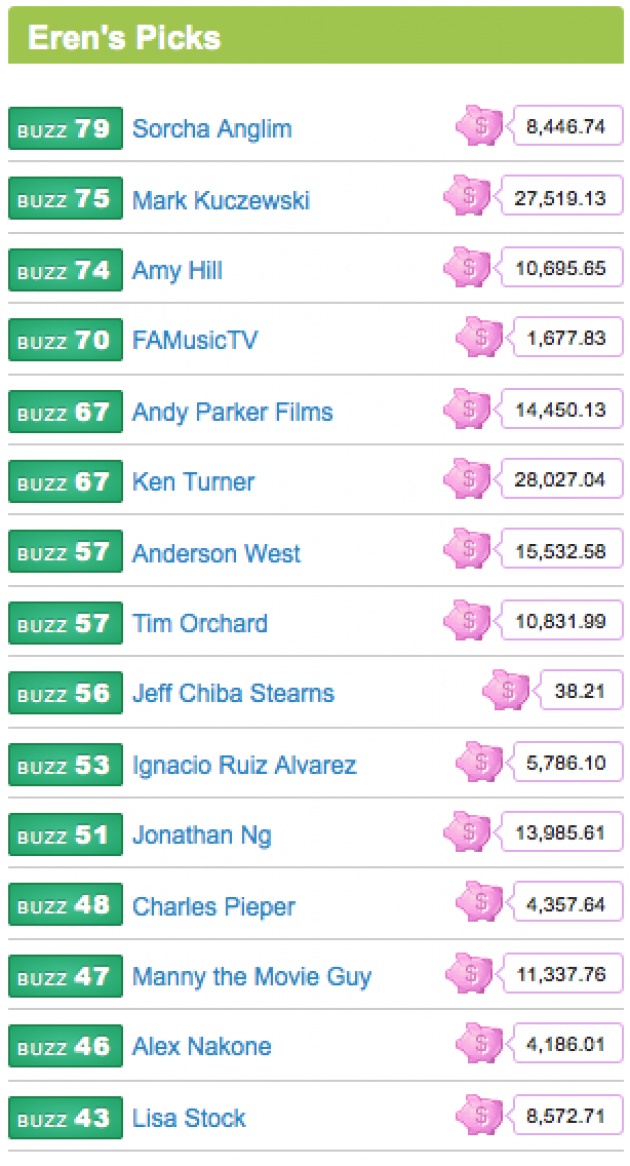 This is why Film Annex puts at disposal of Afghan women and men or people from other developing countries its library of 35,000 professional films so that they can create their own social media following and Web TV and generate their own revenues.
How difficult is it to create a social media following? Do it simply by clicking on a button like this:
No Politics, Just Internet.