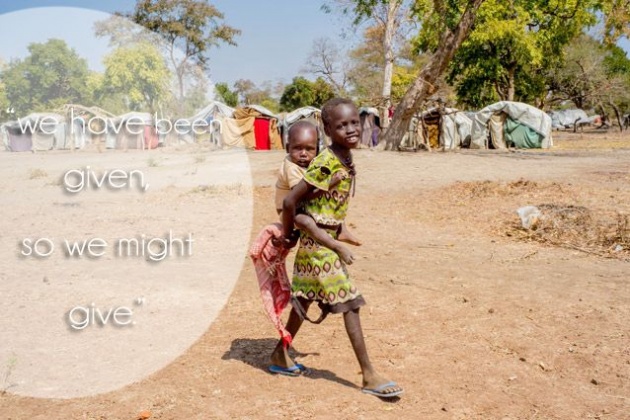 Toby, a Sudanese who worked as a cleaner in the building where I was working in Dubai, United Arab Emirates became a friend of mine. She looks almost the same to those young girls and boys I have seen on magazines and websites which has a label about the hunger situations in that specific country. Oftentimes when I have luxury of time at the office, we talk about her life and what Sudan looks like and I in myself would realize that my family in the Philippines and my friends' families are blessed to still have clean water to drink and oceans where fishes can be caught, where trees, vegetables and fruits are just within reach.
As per Toby, life is really hard that she has to move to Dubai in order for her to be able to feed herself and her family. Through some agencies, she was able to find a way to get out of her country and be able to earn money in Dubai. However, what she was earning is enough for herself and her family's needs. She can barely buy extra stuffs for herself.

Toby is one of those Sudanese who had flown to Dubai just like me to help her family and spare them from hunger. But unlike the Philippines, there's more poverty in her country. One thing I learned from her is to treasure every drop of money you have.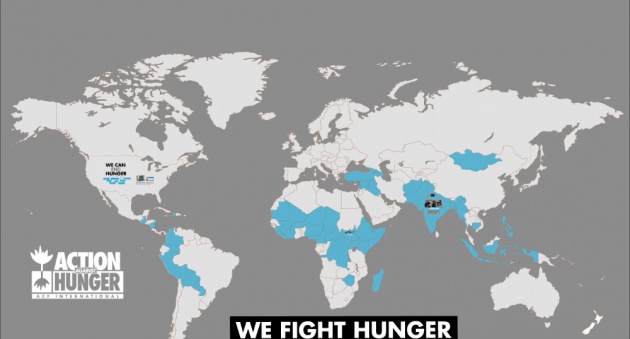 Three days ago, I was looking at the list of charities again in the bitLanders shop and found Action Against Hunger of ACF International. Upon seeing it, what Toby and I talked about her country came flashing back in my mind, it urged me to click on the donate button. It made me think of her, I wonder where she is right now and how's she doing.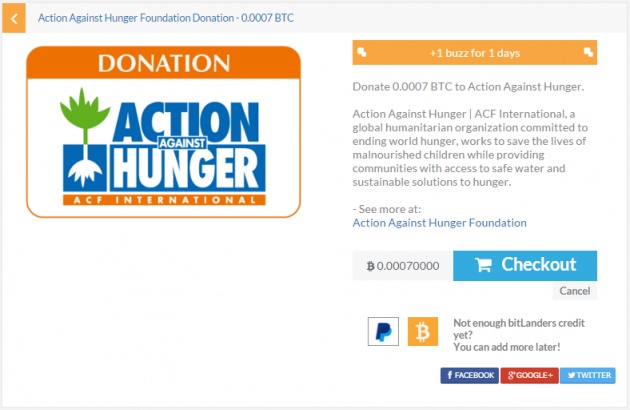 Whilst I was looking on the information provided by bitLanders on the donate page, I learned that Action Against Hunger | ACF International, a global humanitarian organization committed to ending world hunger, works to save the lives of malnourished children while providing communities with access to safe water and sustainable solutions to hunger.​
As per their website:
Action Against Hunger
saves lives while building long-term strategies for self-sufficiency:
Lifesaving impact in 45+ countries

6,500+ field staff assisting more than 13.5 million people in 2014

35+ years of expertise in contexts of conflict, disasters and food crises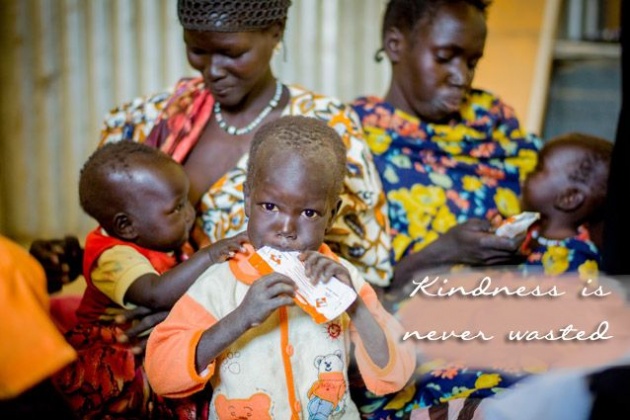 Most of the time, it hurts me seeing children begging for food in the streets and whenever I have the chance to, I give to those children, given that what I give is food, sometimes money if I don't have any food in hand. I am thankful to bitLanders for extending my heart to other children from these countries which ACF is working on to eliminate this evil who is hurting the stomachs of our young children. But there is more to that.
The fortunate enough people don't really understand much what the specific scenario of being hungry. However, their site provides a great interactive illustration on this matter. As I clicked on the next button keys, it has illustrated and provided me better understanding on what this big word "
HUNGER
" means. Let me expand it and explain it for you guys.
Hunger is more than a word. It is more than a feeling. It is a situation.
Hunger means Poverty. It means Conflict. It means no access to water and sanitation. It also means a weak economy for a country. A country's political instability, it develops societal barriers and most specially hunger results to disease outbreaks.
When hunger is ended, certain things happen and I meant positive things. There's education, there's economic growh, there's good health, dignity to humanity. There's restoration, sustainability, empowerment and self sufficiency.

And that's how Action against hunger came into the picture. The charity is currently fighting and continuously fighting against this situation in 45 countries. They have four main program areas:
Nutrition
Malnutrition is a serious case for children. Poverty and hunger caused these children from all over the world to become malnourished. There are lots of children around the world who are just way way lacking proper nutrients to their bodies and even their weights are very light. They need more nutrients and since their parents are not able to provide them with those needed nutrients, they would end up with just being starved and almost dying.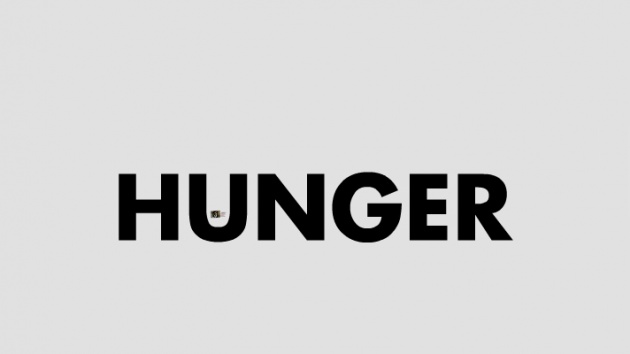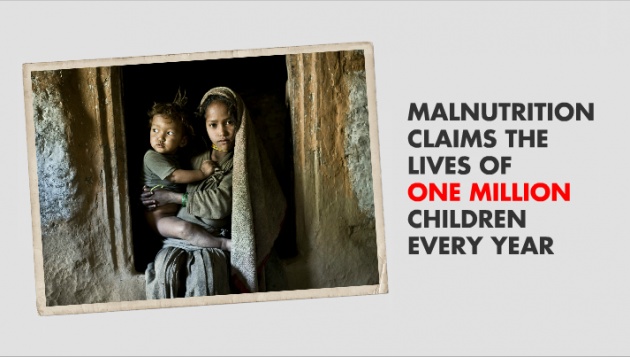 Action Against Hunger is working with families, communities and local agencies to prevent malnutrition to these different countries. Here are some of the examples of the activities they had done:
They treat cases of severe acute malnutrition with inpatient care (for those with medical complications) and with community-based, outpatient programs. Without treatment severely malnourished women and children would likely face imminent death. This video below was done in South Sudan:
They also strengthen public health systems to combat malnutrition. The field teams that consist overwhelmingly of local staff and integrate our programs into existing health structures. Here's a video against hunger in Syria:
Wash (Water, Sanitation, Hygiene)
Because of improper sanitation and hygiene, waterborne diseases came in. They are caused by dirty water and unhygienic living conditions.
These diseases kill thousands of children everyday. These scenarios worsen the malnutrition and so Action Against Hunger mobilized teams for some epidemic hits like the one in Juba.
The above video shows Action Against Hunger's emergency water, sanitation, and hygiene coordinator gives an overview of the cholera outbreak in Juba, South Sudan.
Action Against Hunger has incorporated the goal of eliminating this practice in its main intervention programs, emphasizing its relation to child malnutrition.
Certain actions like dis-infections of houses, improved water sources and awareness sessions were made to prevent these things to happen again. Aside from that, there were disinfectants provided and there was a demonstration provided as well on how to use it for the future future. These activities are continuously being performed to eradicate waterborne diseases.
Food Security and Livelihood
This is in-lined with the malnutrition. The main reason for this is because of poor diet for children.
And so Action Against Hunger made it a point to help local women establish and maintain a community garden. The seeds, tools and trainings were given so to educate the on how to grow diverse and healthy crops. Producing their own food has helped improve the nutrition of each children. Not just the children but every individual of the family and community.
The charity is applying technology and innovation to get more and more ways on how to get their livelihood programs into reality.
The photo above shows Margaret Akello once lived in a camp for people displaced by conflict in northern Uganda. Today, her smile is hard to miss: she runs a thriving farming business and raises livestock.
Emergency Response
This one is a much more closer scenario to me and of which I can definitely relate too. Action Against Hunger also participate and help certain countries in assisting the population during calamities and distress. Just like what happened in the Philippines last 2013 when the supertyphoon Haiyan hit the country. It was the most devastating storm to the country and it left 14 million people in need of aid, 4 million people displaced, it has destroyed he land, infrastructure and livelihoods of the entire province of Tacloban and the neighboring provinces.
Action Against Hunger delivered aid to 650,000 people including those living in the coastal villages, remote islands and isolated mountainous areas. Emergency good rations and screening for children were provided. There were sanitation infrastructures and latrines built to prevent diseases and hygiene kits were given and distributed as well.
Even Justin Bieber had made his way to the survivors to give them happiness despite what had happened to them. The photo above shows Justin shaking the hands of the children victims.
With 30 years of expertise in emergency situations of conflict, natural disaster, and chronic food insecurity, ACF runs life-saving programs in some 40 countries benefiting five million people each year. Our focus is to save lives and restore communities, regardless of ethnicity, political preference, or creed.
These are just some of the things and help that Action Against Hunger had performed.
We can all fight against hunger. Together. We are creating a world without hunger.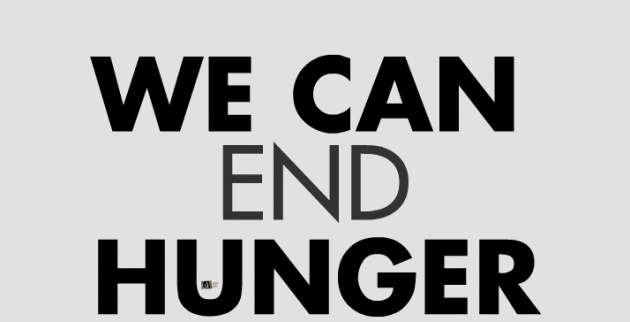 So when I made that donation, I then thought how these people are doing. I soon realized that life indeed is not fair and that there are more people who are less fortunate than I am and so it has become my goal to select Action for Hunger as my main charity whenever I donate. I had also made it as the first on my bitCharities list.
I am looking forward for more donation in the next weeks and I am aiming to be doing this every week as well. Again, I want to thank the bitLanders team for being a bridge so normal people like me can give.


Kindly visit their site for further reference: www.actionagainsthunger.org
Photos: © i-Images for Action Against Hunger
Related articles: