Day 2 in sunny La Jolla, California started with another spectacular run through its beautiful hills. Central Park is a spectacular location to have daily access to, but the trails, views of the beach and homes all along the way are incomparable.

The treat of the day was the RED Digital Cinema workshop held at the MOCASD. Marcus K Jones, an award winning director and cinematographer, walked us through a video shoot and still capture using one of the many RED Cameras on site for the event. The set and model were styled as elaborately as the small space would possibly allow for. The final results would have Vogue thrilled to present to their audience. Carlo Dalla Chiesa, Daniele Colombera and the Smashbox Digital team as well as the genius Red Digital team created an incredible learning environment and fielded any and all questions from the numerous directors in attendance.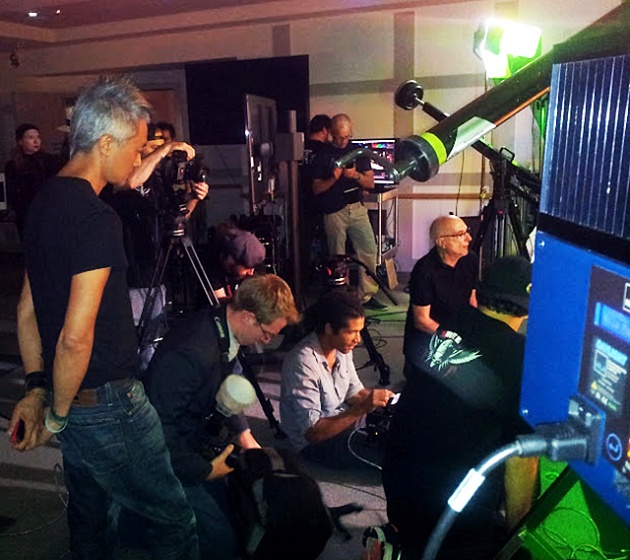 Moving on through the afternoon, were two very interesting panel discussions including Marcus K Jones, Indrani Pal Chaudhuri, and Luca Finotti on the Directors panel and Indira Cesarine and Marius Troy on the Transmedia Panel. Both discussions provided valuable insight from these very creative minds, all of whom with the exception of one had phenomenal film submissions into the festival. So it was great to hear from the people who are in the mix within this creative industry on a daily basis.
Finally after chasing some waves at the Marine Street beach down the road from my hotel, it was time for screening #2 of 29 fashion films. The entrance was in full effect with glamorous outfits, phototographers and red carpet press interviews.

The lineup of directors presenting their films was as gifted as night one. Vincent Vesco, Ozer & Ezel Domanic, Calum Macdiarmid, Sasha Marini & Tak Kuroha, and Peter Richweisz are a few of the standouts. The evening essentially was one amazing short fashion film after another. Another round of incredible choices for the "Best" awards and of course the Red Camera 1st prize.

Stay tuned...
'419' by Vincent Vesco.