La Trinidad Trading Post
After visiting our aunt who was confined at the Benguet General Hospital, my sister and I have decided to do some vegetable shopping at the La Trinidad Trading Post which is just a walking distance from the hospital.
La Trinidad is a first class municipality of the province of Benguet. Farmers from all over Benguet and the neighboring provinces travel to the trading post to sell their produce. Wholesalers and traders also flock to this place to buy these vegetables and transport it to the other provinces such as Pangasinan, Cavite, Metro Manila and even as far as Visayas and Mindanao.
Delivery trucks loaded with different vegetables are parked at the entrance.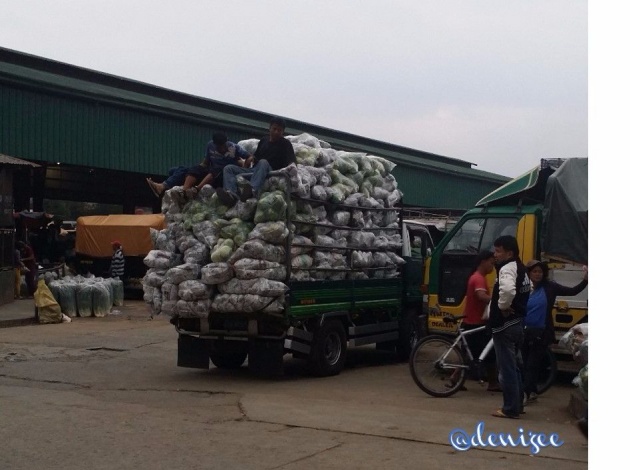 Since it was already 5:30 in the afternoon (and it was Holy Thursday), the place was not crowded with farmers, porters and shoppers. Except for the vegetable sellers and a few locals just like us, we practically had the place to ourselves. Fresh vegetables are displayed in huge baskets and sacks.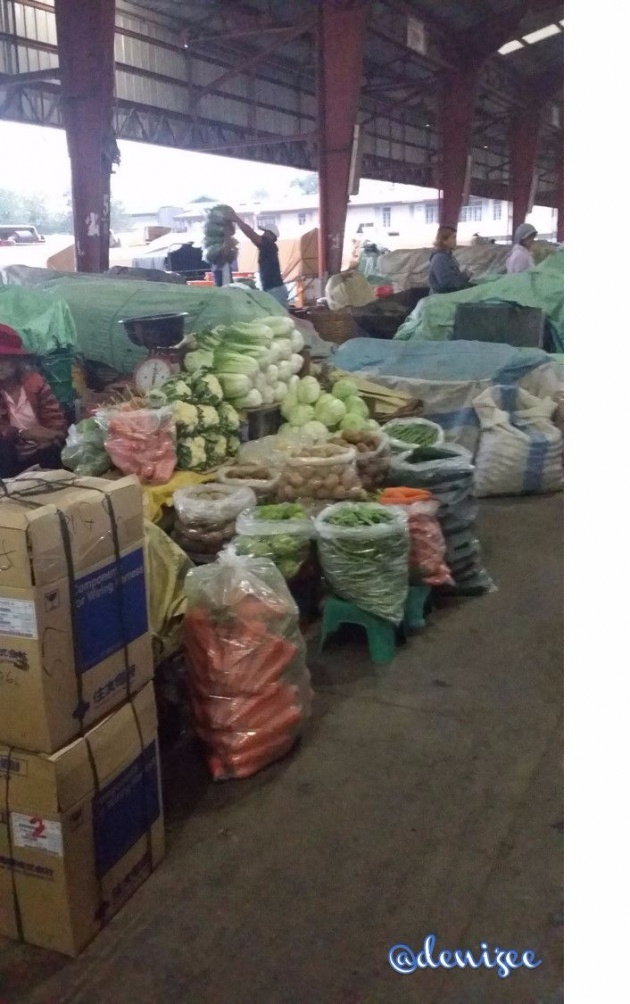 Just take a look at these cucumbers. Like watermelon, cucumbers are made up of mostly water so eating them on a hot summer day will keep us hydrated. They are also low in calories and high in fiber which makes them helpful in losing weight and digestive health.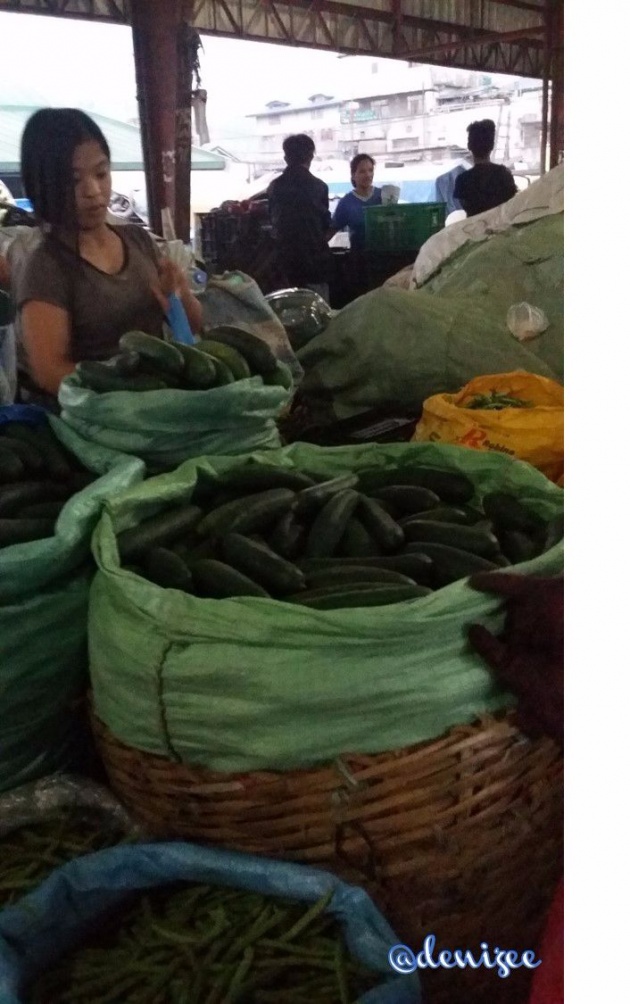 Carrots, potatoes, beans, chayote, cabbages, cauliflowers and leeks are displayed in bulks. A healthy and nutritious meal could be made out of them. As we all know, vegetables are low in fat and calories but they are rich sources of vitamins and minerals.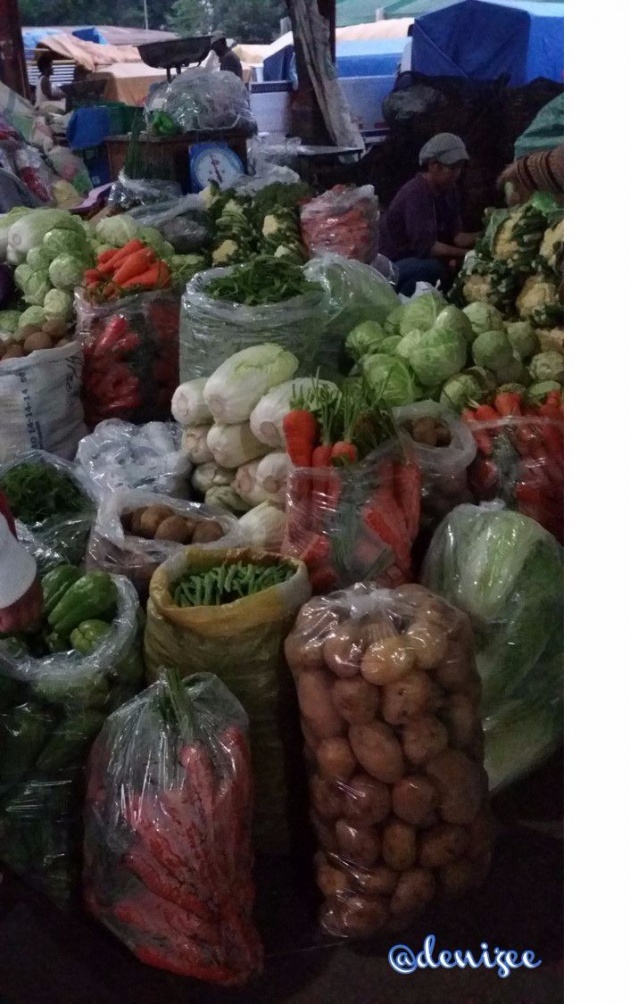 We excitedly went from one stall to another to see what vegetables we are going to buy. My sister had a hard time choosing. She wants to buy them all but we have to stay within our budget and of course there's a limit on how much weight we could carry.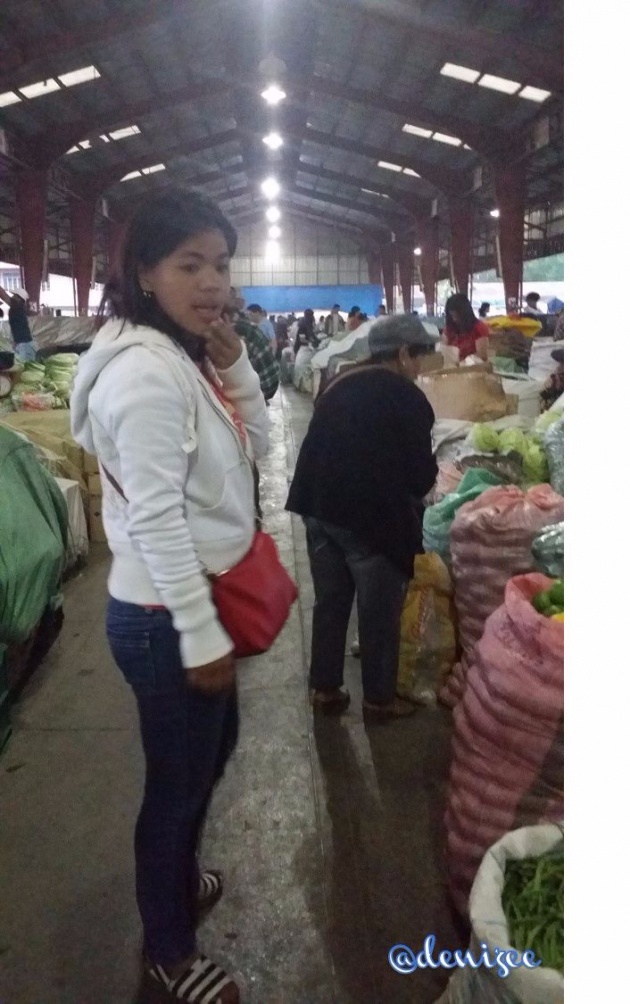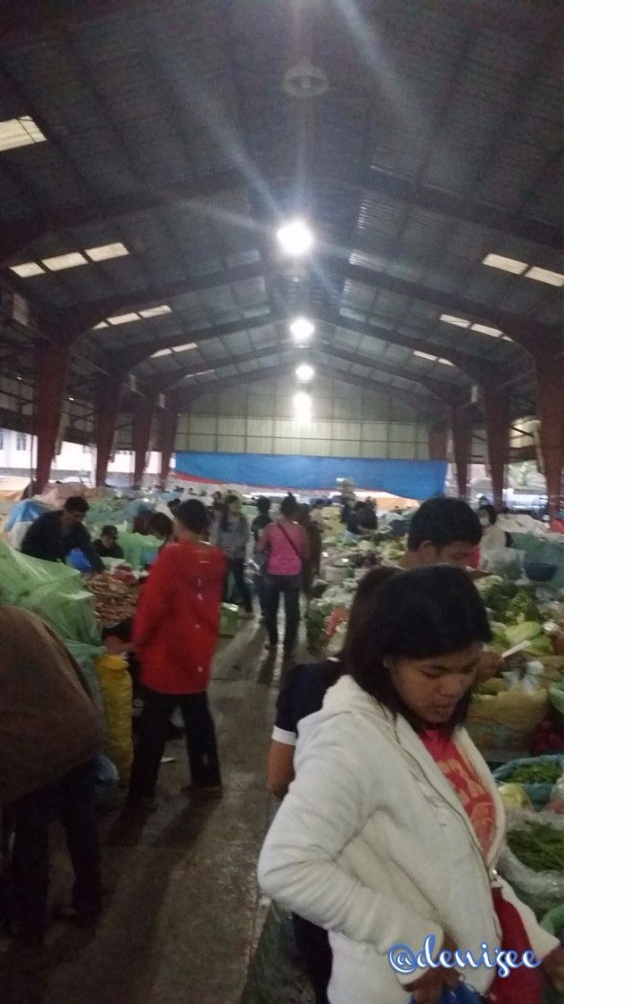 The prices here are a lot cheaper than in the supermarkets and you can still get a lower price if you know how to haggle and negotiate. The more you will buy, the lower the price that they can give you.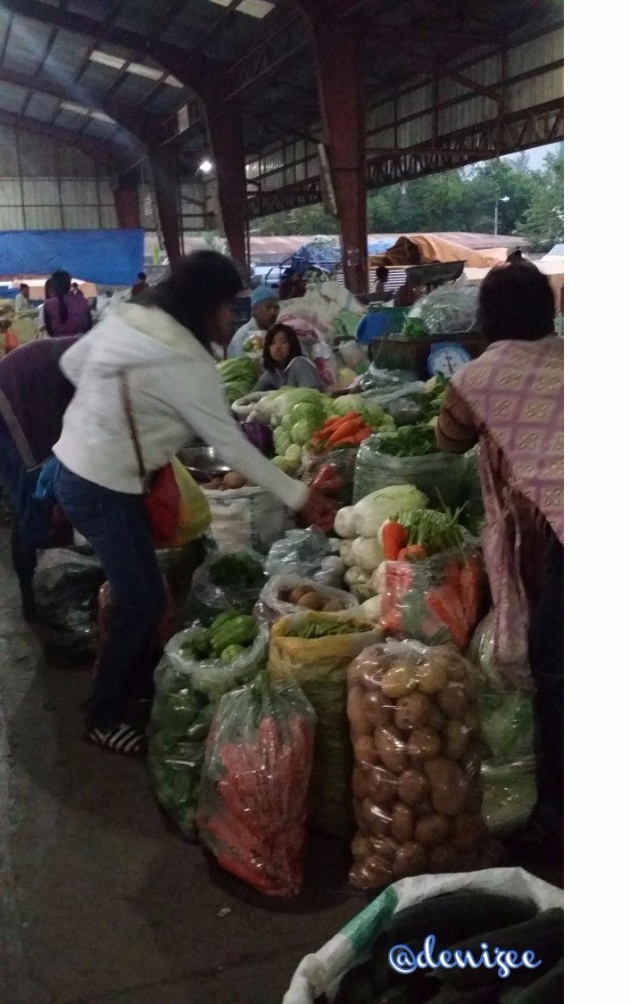 Overall, our vegetable shopping experience at the Trading Post was an enjoyable one. So for those who are planning to visit Baguio City this summer, include La Trinidad Trading Post in your itinerary. It is just 20-30 minutes away from the city proper and the jeepney fare would only cost you Php 10.00. This place is also a few minutes away from the La Trinidad Strawberry fields.