The Lake-Dwellings were used by the people of Neolithic Age. Traces of these Dwellings were found in Switzerland in 1874. This type of Dwellings in also found in

France

, Italy,

Scotland

, Russia,

North America

and

India

.
In this age man was in danger of wild animals. Hence these houses were built on piles driven into the bottom of a lake. They were connected with land by bridges. At night the bridges were disconnected from land.
The floors of these houses were made of

clay

and the walls were made of wattle-work. The roofs were made of bark or

straw

. These houses were comfortable shelters.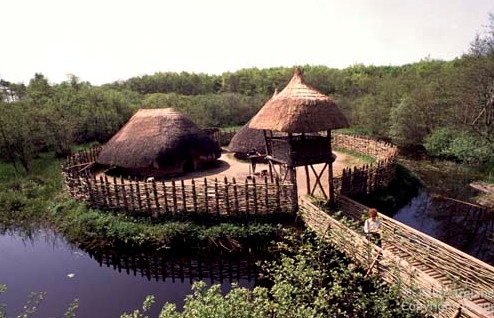 From the remains, pictures and rock-carvings of those days we know the fallowing facts about them: