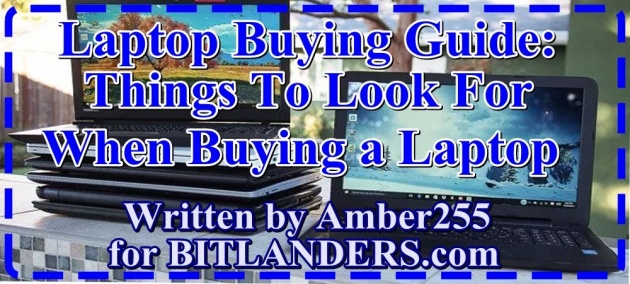 Laptop Buying Guide: Things To Look For When Buying a Laptop
Photo credit: blog.jiji.ng - Edition by Amber255 via Bitlanders.com
Hello again. As all my thoughts now are about how to choose a new laptop for myself, I will continue talking about this theme. I know, many people use only smartphones or tablets now, but I prefer to work on a laptop, although I have the stationary computer at home too. But I want a new laptop, enough powerful and quick. We are fortunate in Lithuania to have one of the fastest internets in the world, and if to choose the right computer, you will not have any problems working online. So, my old laptop soon will be changed to new one. But how to choose really right and powerful laptop without spending cosmic money for this purchase? What are the parameters of a computer worth to pay attention to before choosing the right PC? Last time, I talked about the graphics cards for a computer, but there are some other features we should think about before buying a new computer.
A laptop, also called a notebook computer or just notebook, is a small, portable personal computer with a "clamshell" form factor, having, typically, a thin LCD or LED computer screen mounted on the inside of the upper lid of the "clamshell" and an alphanumeric keyboard on the inside of the lower lid.

Credit: en.wikipedia.org
The laptop has no longer been considered a luxury product. Now, the portable devices are changing the stationary computers that once upon a time were very popular in the home of every person. Such computers have become popular due to their mobility and convenience, the constantly falling price, and increasing quality ratio. They are lightweight, aesthetic, and comfortable to use. If you want to buy a new laptop but you nothing understand about them, do not worry. You need to know just a few basic things to get caught up in terms and technical parameters.
Let's talk about them.

The Best Laptops You Can Buy For 2018 - Video credit: DigitalTrends via Youtube.com
The Basic Information About Laptop Computer
First of all, what you have to do is decide on the purpose for which you buy this device. For study, work or entertainment:
Are you surfing the internet, sending emails, writing, counting, playing non-hardcore games, and watching one another movie from time to time? Then, for you will be enough to have a mid-range standard computer.
O may you work with computer graphics, edit movies, photos, play top-notch games, use the latest software? Then choose a computer hardware from the higher to the highest parameters.
If you are not a computers guru, but you want to choose a computer for yourself, you need to know just a few basic things. It is a processor, operative (RAM) and fixed memory (hard disk), graphics card, screen diagonal and resolution.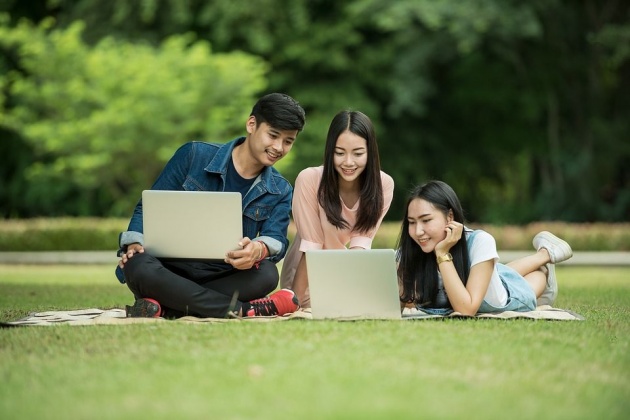 Laptop Buying Guide - Photo credit: pixabay.com
Usually, the price of a laptop starts at 200 euros. The bulk of the purchase will consist of a processor, a hard disk, a video card, and a computer case. The amount of money grows along with the parameters of the selected computer: the higher they are, the higher the price.
Do not hurry to choose a computer with high parameters. For example, you do not really need a 1 TB HDD hard drive if you do not plan on working with multimedia. 128GB SSD drive is much more efficient and significantly faster for everyday tasks. The same can be said for choosing a computer processor. You decide if you want to save your money, and for what you are ready to pay more. As elsewhere, the same rule applies - the higher the quality - the higher the price.
The weight of the notebook computer usually ranges from 1.5 to 3.8 kg. It is estimated that 3kg is the boundary between very difficult and not very difficult. A standard 15.6-inch computer weighs between 2.5 and 3 kg. Of course, the price depends on it: the lighter the computer, the higher its price.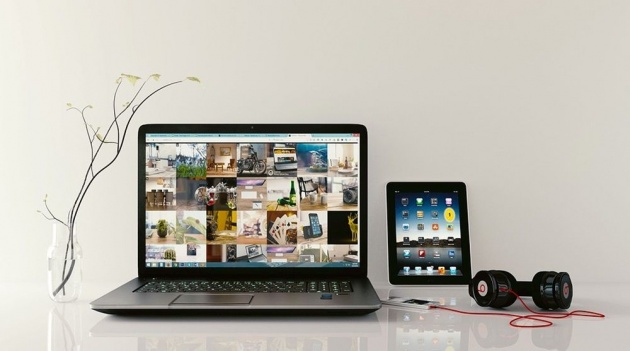 How to choose a new laptop - Photo credit: pixabay.com
Before buying a laptop, check out how long its battery is running. Look for that the computer's power supply would operate for at least two hours without power. The smaller the computer, the less it consumes electricity; usually, small computers run longer than large, and if the battery is even more capacious, it works up to 2-3 times longer. However, the 2-hour power-free range is a standard minimum.
Also, the device must be comfortable to use, the computer connections must be positioned not too close to each other, and the keyboard with mouse pads must be comfortable and pleasant to touch.
THE MAIN PARAMETERS OF THE LAPTOP:
Processor
The processor is a computer's brain, without which this device simply would not work. The power of the processor is the power of the computer.
Currently, the market is dominated by two of the most popular manufacturers - Intel and AMD. More expensive and more valued by professionals - Intel. True, the AMD is cheaper. Intel Celeron processors are designed for more office work, and AMD's most popular today are two-and four-core processors.
Dual-core processors - these processors are cheaper and are quite sufficient for everyday computer work (browsing, writing, counting). Intel Celeron is the cheapest processor using lower CPU. Intel Pentium is more powerful processor used on cheaper computers, and Intel Core i3, Intel Core i5.
The four core processors are fast and powerful for professionals. Turbo boost is one of the technologies used by Intel, which is characterized by the fact that processor power is not used for simpler processes. Only when more processor-intensive processes occur, the processor starts to work at full capacity.
Best Business Laptops in 2018 - Video credit: 10BestOnes via Youtube.com
The Graphics Card
About the graphics card, I wrote in my last blog. You can check the info here: A Guide on How to Choose a Right Graphics Card For the Computer
Laptops do not have separate graphics cards as stationary computers. All graphics cards in Laptop computers are integrated. The integrated graphics card uses the basic and significantly slower memory and also has a slower processor.
The Memory Of The Computer
Often, people confuse RAM with the subtraction of data (hard disk). But these are two different and very important things for the computer.
A large hard drive capacity allows you to store more data on your computer. Currently, two technologies are widely used: magnetic disk (HDD) and flash memory (SSD). HDD drives are cheaper and may have a higher capacity than SSDs. Meanwhile, SSDs are faster, they do not have moving parts, so they are more resistant to hits, and computer movements.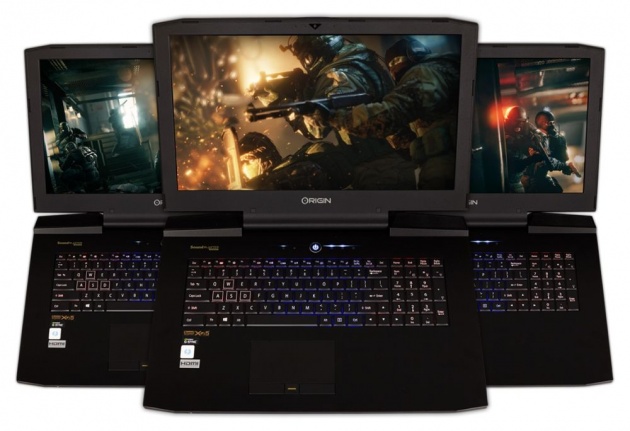 The memory of the computer - Photo credit: blogosmile.blogspot.com
The operation of RAM memory is directly related to the processor's work - some memory can act as an integral part of the processor (registers, registers windows, batteries, etc.). RAM is one of the most important components of the computer, which requires paying less attention to other parts of the system, especially if your computer will be accelerated in the future. It is recommended to select at least 4 GB.
The speed of your laptop will depend on which processor and RAM you choose. It is not recommended to choose more than 4 GB if you do not manage to work with complex graphics applications. It's best to choose 4 GB in one card, but not 2 + 2 GB, because if you want to upgrade your computer in the future, you'll need to invest more in buying the new item.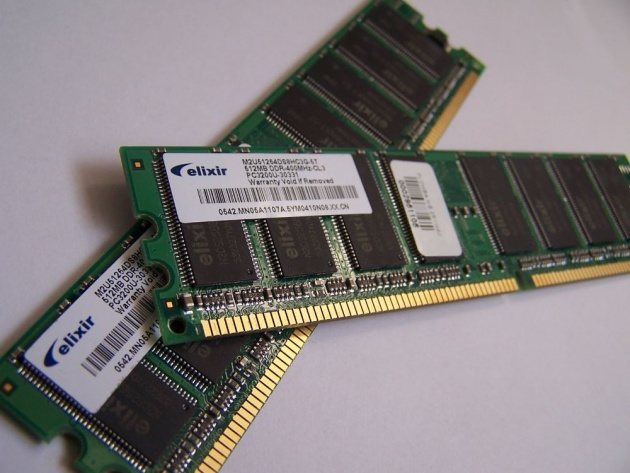 Laptop buying guide - Photo credit: youtube.com
Hard drive or fixed memory.
All information that you save on your computer is stored on your hard disk. In general, how much film, music, or other information you can store on your computer depends on its size. Like any other computer part, the hard drive is constantly improving - its capacity increases, the speed of operation increase.
What should the hard disk drive you buy? Today's laptops come in a very different memory - from 128 GB SSD to 2048 GB (2 TB) HDD + SSD drives. However, if you do not plan on storing extremely high-quality movies on your computer, complex graphics work, you do not need to buy a high-capacity HDD drive. It's better to choose a smaller and significantly faster low-capacity SSD drive and store various media on the external hard drives that connect to your computer's USB port.
While reading my new blog, please do not forget to check QUERLO CHAT:
Screen Size Or Matrix
The screen (display, monitor) size or matrix is another important parameter for your laptop. When choosing a computer, it's important to find the right size for your screen and the number of dots. Currently, the most popular pixel standards are HD 1366 x 768 or Full HD (1920 x 1080). The most popular diagonal is 15.6-inch (~ 40 cm). Choosing this size is usually compatible with mobility.
Some professionals may need a bit larger computer screen for video editing, so the 15.6-inch screen may be too small. They prefer a diagonal of 17 inches (44 cm). And again, everything depends on what you are going to do with the device. For a small lightweight, easy-fitting computer choose a diagonal screen of just 10 inches (~ 26 cm).
Of course, do not forget to check both the type and resolution of the screen - IPS screens have spectacular viewing angles, and TFT screens are more often used on cheaper models. Meanwhile, at this time, the optimal display resolution for Windows and Chromebooks is 1920 x 1080, since the only high-resolution screen optimized OS is macOS.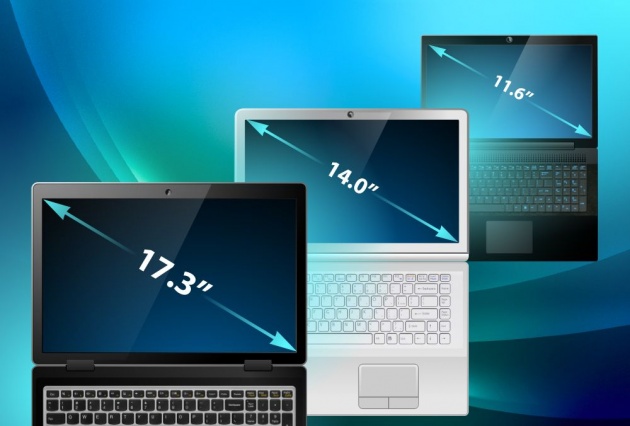 Laptop computer's screen size - Photo credit: sdjcreation.blogspot.comife
The battery life of a laptop depends not only on the size of the battery but also on the CPU, screen, cooler and many other factors, so it's best to simply search the information on the Internet or rely on information provided by the manufacturer.
Keep in mind that powerful gaming computers cannot operate for more than 4 hours without an electrical outlet. The longest running computers are Chromebooks and high-class lightweight Windows laptops. The MacBook is somewhere in the middle. With these computers, you should be able to work day, but no longer.
Computer Operating System
The computer operating system is usually offered by many manufacturers along with the computer. Then you save money. In addition, you get some extra programs with the package. It comes with antivirus software, programs that burn CDs or DVDs.
If the operating system is DOS or LINUX, be aware that the operating system, along with all applications that allow you to work on your computer, you will need to purchase additionally.
Microsoft Windows is definitely the most popular and versatile computer operating system on the market. Many games, applications for both graphics works, both writers and programmers. In addition, the choice of Windows laptops is simply the biggest one - from just a few hundred low-cost computers to up to a dozen thousands of crazily powerful giants. Everyone can find the computer with his personal needs. Only the Windows laptop is not always the best choice.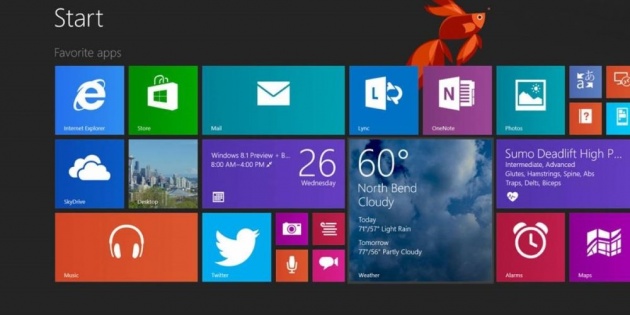 Computer operating system - Photo credit: itbox-cambodia.blogspot.com
If you plan to use your computer for web browsing and easy tasks with Office, Chrome OS is the best choice. Laptops with this Chrome OS are cheapest on the computer market. This OS has not applications. In principle, on the computer with the Chrome OS, you can do everything that you could do in a simple web browser. True, Chrome OS supports many Android apps, but you will still not be able to play the most spectacular games on Windows. You can also forget the video editing or similar work.
macOS is the best choice of working with graphics, sound or video since the macOS has the greatest choice of programs for professionals and they are perfectly optimized for MacBooks laptops. Therefore, even a much weaker MacBook laptop can process a video faster than the most powerful Windows laptop. But you will have to pay for it - macOS using computers often cost higher than Windows's competitors.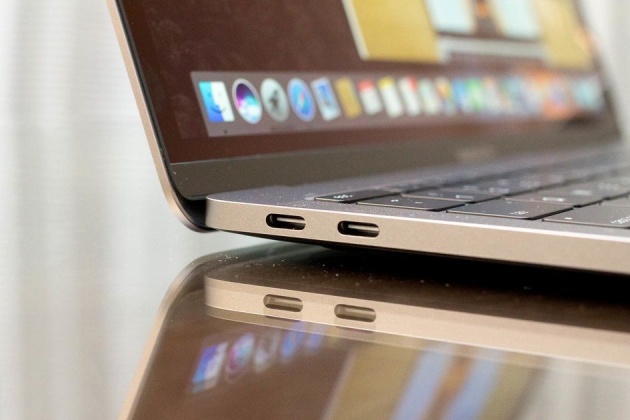 MacBook laptop with macOS - Photo credit: marshmallow.news
Computer Connections
The main and most commonly used connections today - USB and HDMI. USB ports are available in several versions. Current computers include both USB 2.0 and USB 3.0 connectors. Recently, the USB 3.0 specification provides data transfer speeds of 5 Gb/s and the ability to receive electricity at a voltage of up to 900 mA. This is approximately twice as large as the USB 2.0 standard could provide, so now it allows USB 3.0 to connect most external data drives without using an external power supply.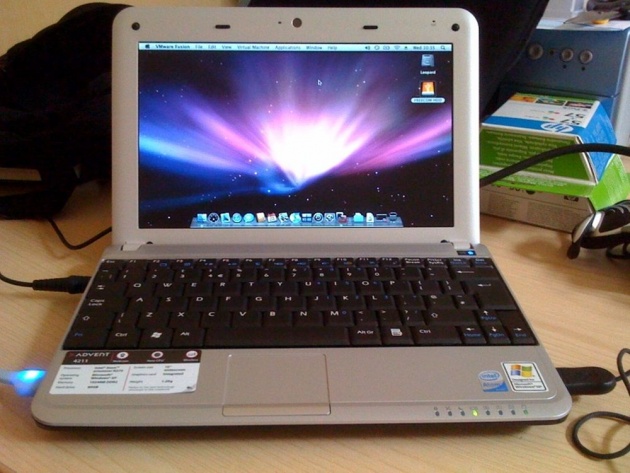 Laptop buying guide - Photo credit: itgcreativeblog1.blogspot.com
On The Final Note
Large system unit, monitor, mouse, keyboard, speakers, and plenty of wires do not add beauty to the interior and occupy a lot of space. A notebook computer solves this problem perfectly and easily.
Standard laptops are still the most popular - they perfectly serve their purpose and will not disappear in the near future. This is also evidenced by the emergence of touchscreen-enabled laptops. These devices are manufactured using the same platforms; they have the same connectors and other components, just the computer screen is touch-sensitive. In the near future, portable touch-sensitive displays are likely to increase, but so far they will not change or completely remove the standard laptops.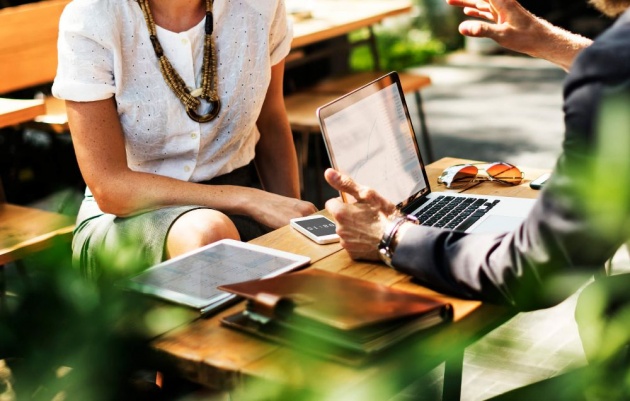 Notebook Computer - Photo credit: pixabay.com
Many technology's discoveries have changed our present, but the biggest change was the emergence of the computer and the Internet. This change in life has had a great influence on our current life, which has improved in many respects. In my opinion, the Internet with a computer is a great combination in our lives. This discovery has opened the wildness of the outside world to us. I hope that my guide helped you at least a little bit understand the things to look for when buying a laptop.
***************************************************************************************************
Thank you for stopping by and reading my blog.
2018, All Rights Reserved.
You are very welcome to join Bitlanders and share your valuable knowledge and opinion.
***************************************************************************************************
You can check my other blogs :
1. Best Seven Smartphones for Business Users
2. Some Tips On How to Protect Personal Data Online
3. Importance of Graphic Design for Business Promotion on Instagram
Come back to find more...
***************************************************************************************************