I want to thank all of you who have reached out to me since my last blog as a show of your support for the work I am trying to accomplish on behalf of disabled children in Afghanistan, and beyond. I cannot tell you how much the words of encouragement have meant to me, and let me say also that I'm not giving up just regrouping a bit while I work other angles to move our laboratory school project forward.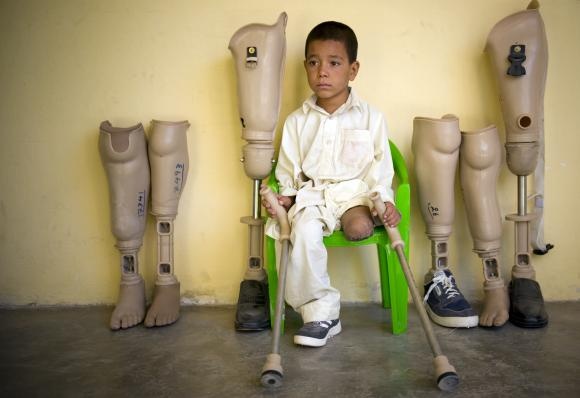 The most difficult part of our project is that we are competing for a finite pool of resources that has been commandeered by entrenched interest groups looking to promote their own benefit, which unfortunately does not include helping children with disabilities. The task then, is to change the dialogue to instead have some of the focus land on benefitting the interests of children with disabilities – their health, their education and their prospective future opportunities. Part of that task requires taking on a system that quite frankly, doesn't seem to put much value on the lives of these children, and certainly not any value on the ability of these children to live full and meaningful lives in which they are able to give back to their communities.
I've written about disruptive leadership before - how disruptive leadership is necessary to transform institutions that suffer from stagnation, to revolutionize thinking and to offer an alternate, bolder vision. Disruptive leaders must be able to reframe problems and opportunities - individuals who are willing to take great risks in order to accomplish seemingly unreachable goals and offer a fresh point of view.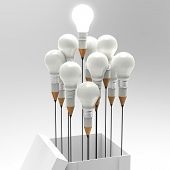 I fully understand that change is slow and difficult, but it is not impossible. Yes, I seek to revolutionize a system full of entrenched interests that look to uphold the status quo of complacency in how children with disabilities are valued and further, how resources are delivered to these special children in developing countries. And just as with my own mentally-disabled daughter, my motivation continues to be finding the best possible solution to help disabled children recognize their full potential, wherever they may live.
And that is what The Exceptional Children's Laboratory School is all about. The ECLS is an innovative and workable plan that will be implemented by a compassionate, well-qualified team to provide a cost effective and meaningful solution for disabled children in Afghanistan. All this venture requires is a small bit of vision to consider something that has the power to profoundly affect the lives of children with disabilities in developing countries and further, how these children are valued in their societies. Education unlocks the door - even the impossible can become possible, we just have to believe.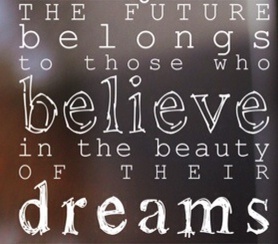 *Top photo courtesy of Hoqoq Bashar Blogspot; middle photo courtesy of shutterstock.com; bottom photo courtesy of jn-collection blogspot