Just a five minute walk from Portos City center is one of the most magnificent book shops one can imagine.In fact, it is, constantly listed in the top bookstores in the world. In 2010 Lonely named Livraria Lello "Ththird best bookstore in the world".
The buiding first opened in 1906 and is designed by architect Xavier Esteves. The façade is a beautiful example of neo-gothic design , with just a hint of art nouveau.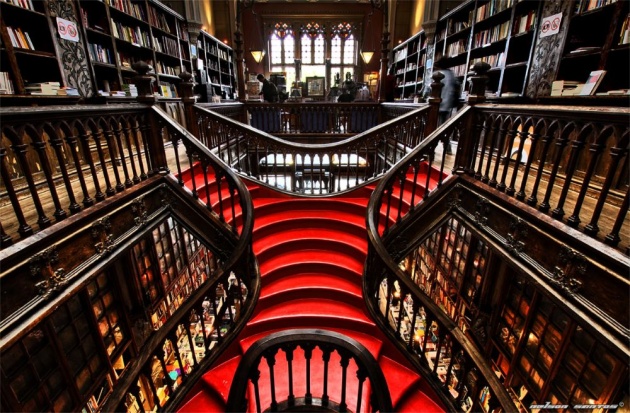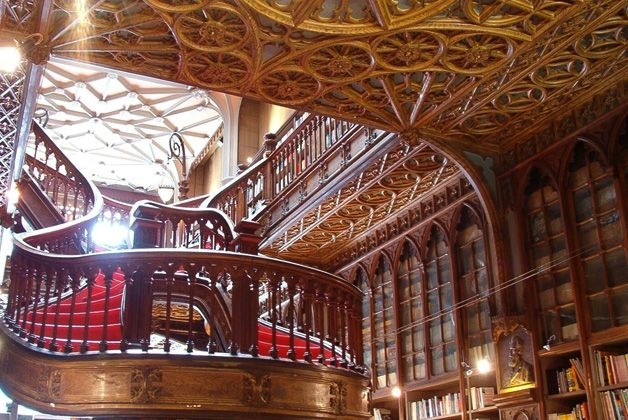 Step inside , and you have a wonderland of stunning design, intricate decoration and volumes of books.
From floor to ceiling ornate painted plaster provides a rich texture.Pillars are decorated with bronze bas-reliefs of Portuguse literature figures. Glasse enclosed bokecases arch at the top. Tracks on the floor warn you to watch out for sliding ladders and carts used by staff.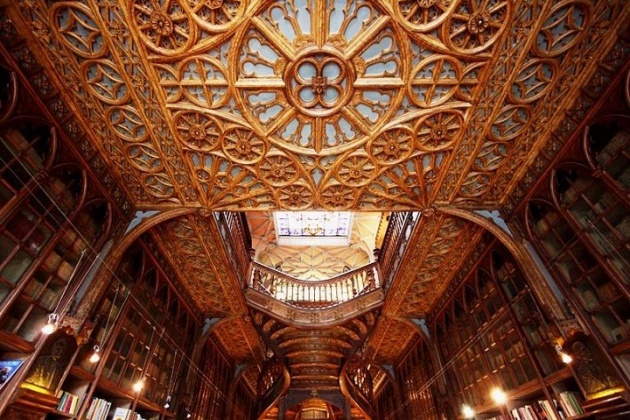 As you walk through the doors of this bookstore youll notice that there is a marvelous stairway and the wooden walls are also very exquisite.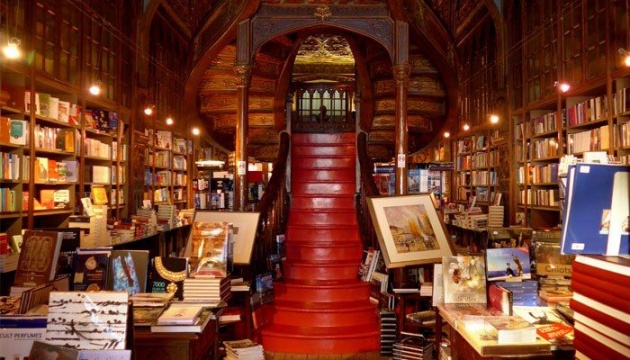 The bright red steps invite you to ascend to the upper level. Here, may books are available, and the interior design continues.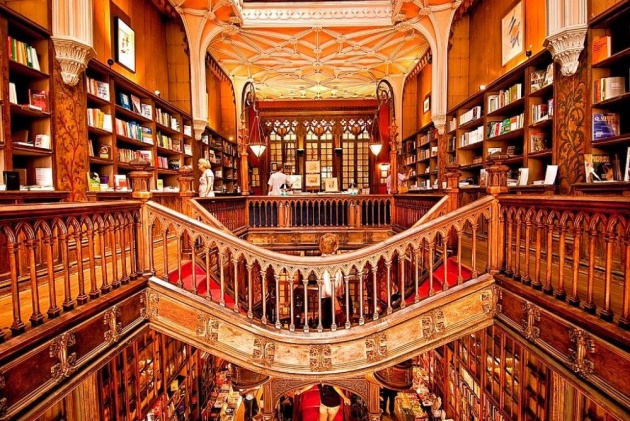 A spetacular stained-glass skylight is fitted into the ceiling.The stores motto of "vecus in labore" is written among the glass design.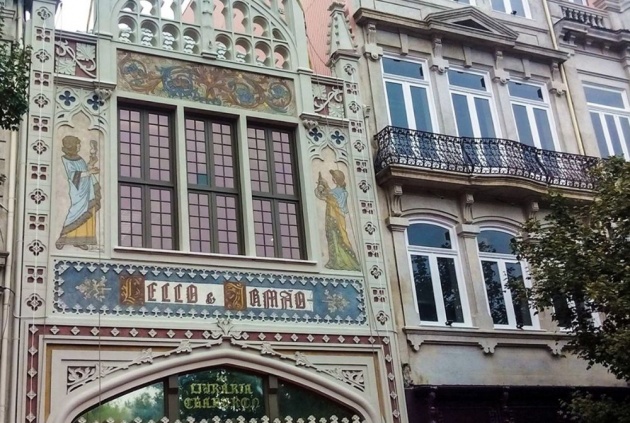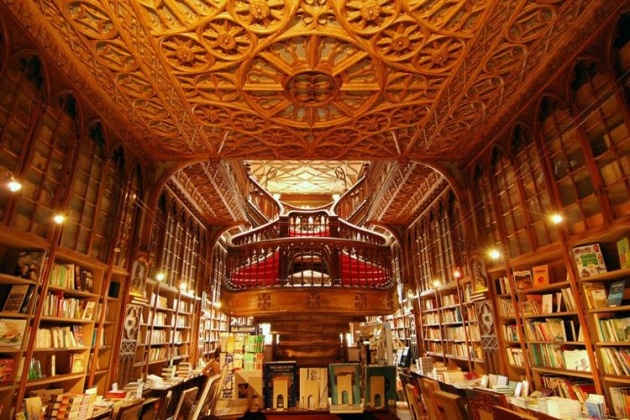 While you are upstairs, stop by the small coffe shop. Enjoy a selection of coffees , port wine and cigars. Great place to escape from the world, or quietly read your new book.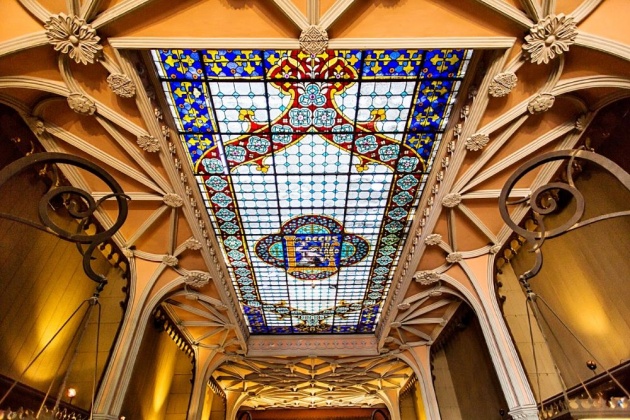 Alas,photos and filming are strictly forbidden and the sales staff are very vigilant.So soak n as many impressions as you can and remember it always.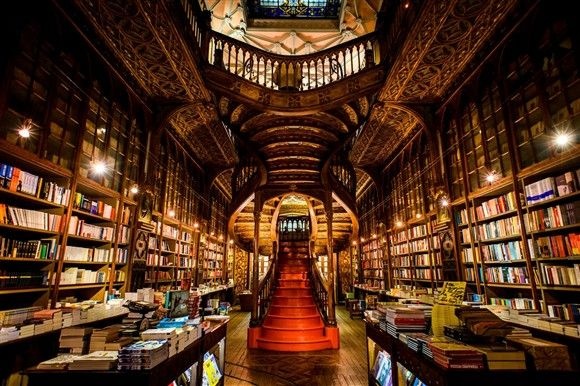 Rumor has it that J.K.Rownlngs inspiration to write Harry Potter, has begun in Porto, particularly at this library.
The wel know writer lived in Porto for 10 years working as an english teacher .
It is also believed that the Hogwarts costume was inspired by the costumes off college students in Portugal, composed of a black suit and a black coat.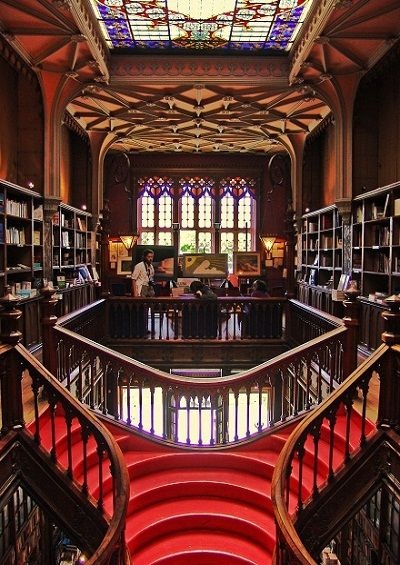 Fall in love with this fabulous bookshop and the totally unique spectacle of an amazing interior architecture.
Credit source: Wikipedia, youtube, google images, livrarialello.pt