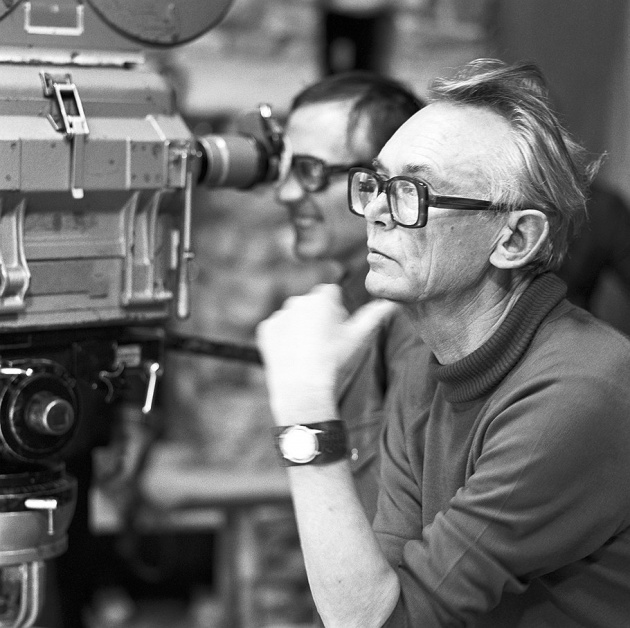 This man had a great sense of humor in the most common satiations. In each situation he was able to see the funny things. From young age he liked movies, especially films of Charlie Chaplin. After finishing the school he went to work at the Irkuts drama Theatre. He had a dream to become an artist. But he had to postpone these plans because of the war. He went to defend his motherland. During the war he was seriously injured and became invalid. But nobody knew about this. After the war at 1949 Gaidai came to Moscow and entered the director faculty of VGIK.
The talent of Gaidai was noticed by the great Soviet director Mikhail Romm. His first proper film Gaidai made at 1958. The film was named A Groom from the Right Society with G.Vitsin and R.Pleatt in the main roles. But the fate of this movie was sad. It was censored and cut essentially. Gaidai was disappointed very much. Only in a few years he returned to the comedy genre. And it was a great success! His short films "Dog Barbos and Unusual Cross" and "Bootleggers" gathered at the TV screens the whole country. Gaidai discovered the famous trio of actors – Morgunov, Niculin and Vitsin. The 60th years brought the glory for Gaidai. He shot 3 films that became the benchmark of soviet comedy and passed through many generations.
These are: Operation Y and Other Shurik's Adventures (1965), Kidnapping, Caucasian Style (1966), The Diamond Arm (1968). 70 mil. of people watched these films in the cinema
Other films that had a great success were also Ivan Vasilievich: Back to the Future (1973) and Ilf and Petrov's The Twelve Chairs (1971).
In the middle of 70th Gaidai decided to change the style and shot the movies "It Can't Be" under the stories of Zoshenco. But this film was met by the spectators much colder.
Last years of the life he managed to shot very successful pictures: "Private Detective, or Operation Cooperation" and "Weather Is Good on Deribasovskaya, It Rains Again on Brighton Beach".
Gaidai died on 19 November 1993. The death was very sudden when Gaidai was already being well.