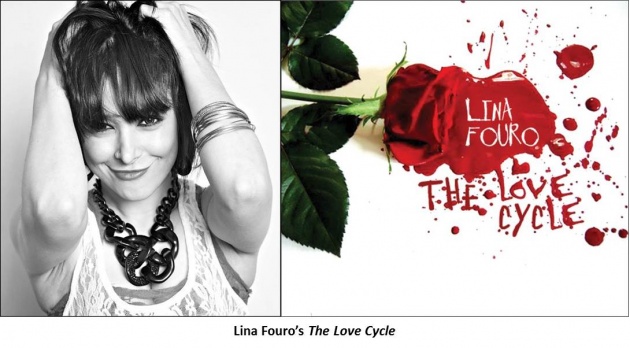 Introduction: In our first interview with Afghan-Canadian recording artist and pop star Lina Fouro, we learned about the journey of self-discovery that led to Lina's rapid rise in the music industry as a brilliant songwriter and musician. We also learned details about the origins of her soon-to be-released and much anticipated debut album The Love Cycle. Other highlights of that first interview included:
Lina's early life as a young Afghan-Canadian in the toughest neighborhood in Toronto;
Her life-altering experience inside the underground music scene in Iran;
Her fascination with the work of the famed Swiss-American psychologist Elisabeth Kübler-Ross and the Grief Cycle or "Stages of Grief";
Lina's own theory of the Stages of Love and the relationship between Love and Grief, which inspired her upcoming album The Love Cycle;
Her discovery in 2011 by Juno Award –winning producer Lonnie Szoke, who is now her Executive Producer and has worked with musicians like 50 Cent, Beyoncé, Lil Wayne, Ne-Yo, Drake, Sizzla, and Keyshia Cole;
Lina's rising international stardom on the progressive, techno/pop and dance music scene;
And more.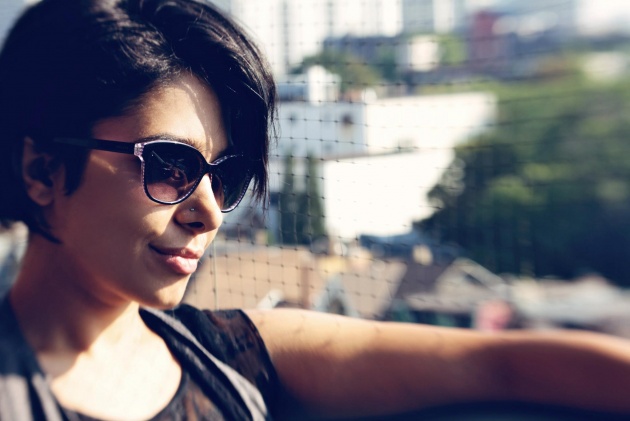 Since our first interview, Lina Fouro's star has continued to rise. She has gained the attention of internationally known hip-hop musicians like Kirko Bangz, French Montana, Peter Jackson, and other stars in the music industry. Her next media event is an exclusive radio interview with London-based Afghan Voice.
This interview with Afghan Voice's Ariadne Bechthold will be broadcast for the first time on Saturday, October 12, at 14:00 GMT on Afghan Voice Radio. It will be broadcast again in British prime time on the same day at 19:00 GMT. After that, it will continue to be available via streaming podcast on the Afghan Voice website.

Lina Fouro's first interview generated great interest from Film Annex readers and Lina Fouro fans, and set a new record for Film Annex interview tweets and shares at the time. Her fans, followers and friends have been asking lately for an update about her latest activities, so I spoke with her again. As before, Lina was just as gracious and fun to speak with as she is immensely talented.
Lina Fouro speaks here in a second exclusive interview with Edward Zellem, a U.S. Navy Captain and author of the award-winning books "Zarbul Masalha: 151 Afghan Dari Proverbs" and the "Afghan Proverbs Illustrated" series.
-----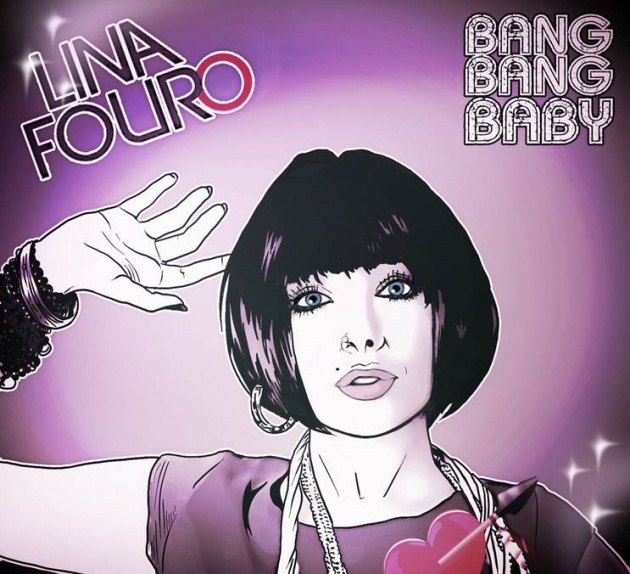 Film Annex: Lina, it's a great pleasure to speak with you again. Your last Film Annex interview got a lot of attention. We promised more news for your fans, so here it is.
Lina Fouro: Edward jan, tashakur (thank you). تشکر As one of the Afghan Proverbs in Zarbul Masalha says, "Yaar zenda sohbat baqee." یار زنده صحبت باقی As long as the friendship lives, there will be more conversations. I really enjoyed reading your book, and my family did too. It brought back a lot of good memories for all of us.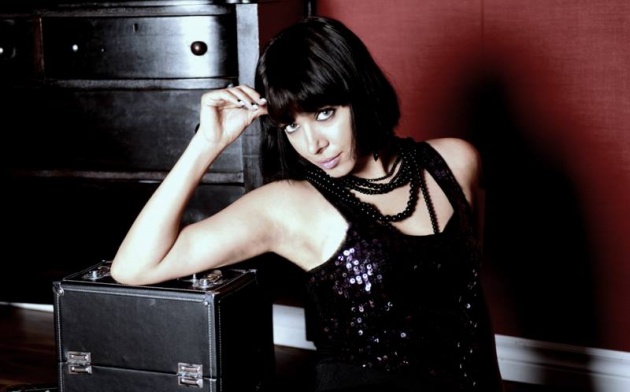 FA: Thank you, Lina jan - you're very kind. But let's talk about you! We heard you just released the first single from your much-anticipated album The Love Cycle. It's called "Bang Bang Baby" and people can listen to it here.
LF: I'm very happy to announce that I can now share "Bang Bang Baby" with my fans via Film Annex. People can download the single for their personal use here. I want to make sure people know that I am donating 50% of the net proceeds of this single to the Half the Sky Movement, which assists important charities like the Afghan Institute of Learning (AIL). I particularly like AIL and have partnered with it because it's an Afghan women-run NGO focusing on Afghan women's empowerment and education. I'm very, very passionate about that cause. If anyone would like to help and also get my latest single, please visit http://www.reverbnation.com/linafouro.

The Afghan Institute of Learning helps empower women while transforming communities through health, education and training. The goal is to encourage a "chain reaction" that builds on itself. Some people call that Sustainable Philanthropy, which is a term I really like. In addition to listening to Bang Bang Baby, people also can donate directly to this very impoirtant cause through AIL's Crowdrise website.
FA: Lina, that's great news and so generous to share your first single in support of Afghan women's empowerment and education. Zenda bosheyn! (Long life to you!) !زنده باشین
What else is going on in your life now?
LF: My exclusive radio interview with Afghan Voice Radio was lots of fun. It will be broadcast for the first time on Saturday, October 12, at 14:00 GMT on Afghan Voice Radio and again in British prime time at 19:00 GMT. After that, it will continue to be available via streaming podcast on the Afghan Voice website. I'll be sure to have it linked on my website too!
I do hope this interview will help listeners to get to know me and my music better, just as our first Film Annex interview did. I hope it will be insightful, because I have a lot of ideas. I hope all my fellow Afghans and everyone else will tune in.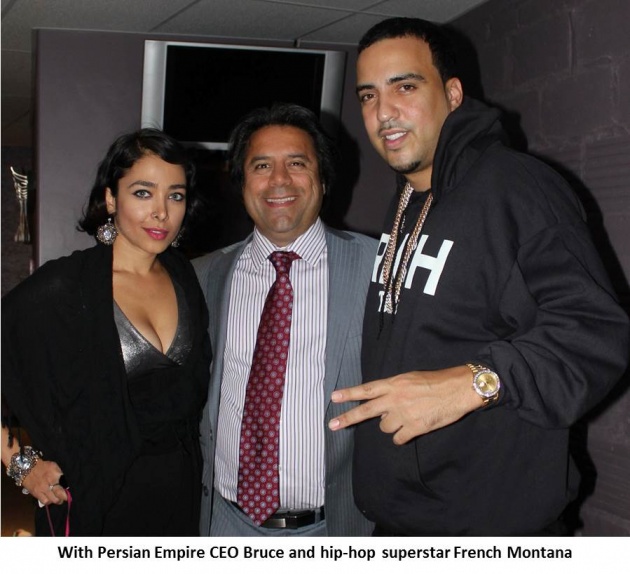 Also, I have been sponsored by Persian Empire and have had a very busy time recently. I've been wrapping up my album The Love Cycle, and am working with some amazing artists to promote both my music and to build recognition for the Persian Empire brand.
Finally, I was fortunate enough to be approached by a film school that is interested in creating a mini-documentary on my life and the culture that I grew up in. The filmmakers are interested in how culture affected my experience in the music industry, and some of the challenges that went with that. They also want to cover questions about my family and the mentors I've had along the way to make it all possible.
I am grateful to so many people in my life, and they are definitely a part of any success I've had. The early stages of filming will begin in mid-October. I'm really excited about how this film may inspire others!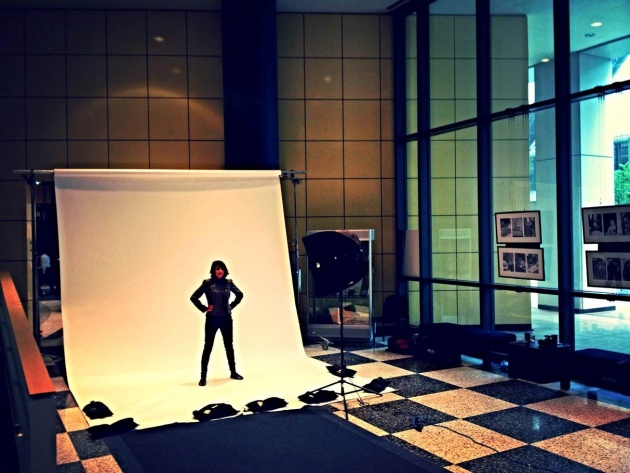 I'm also looking forward to my upcoming concert tour in 2014. I'll keep sharing the news through my official Facebook site, on Twitter, and of course with you, Edward jan!
FA: Lina jan, thanks for a great update. We're looking forward to the next one already. We hope everyone will listen to your radio interview on Afghan Voice Radio via streaming podcast, and thank you for sharing your first hit single from The Love Cycle with Film Annex readers. And we can't wait to see the documentary! We'll talk again soon...
-----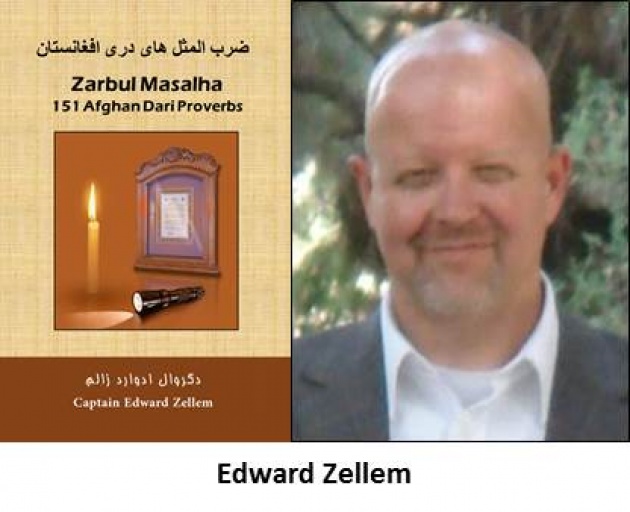 Stay tuned for the next Lina Fouro update soon, along with more Edward Zellem interviews with Afghan celebrities and thought leaders.
To be notified of new interviews, updates and articles, please click the green "Subscribe" button at the top of this page.