"Lok Mela" is the cultural festival organized every year in Pakistan by 'National Institute of Folk and Traditional Heritage'. This year "Lok Mela" has been started on 11th April 2014 and will be continued till 20th April held at Shakarparian Hills Islamabad. This is the most popular event in Pakistan and "Lok Virsa" is doing a great job for the nation by providing a platform where people from all over Pakistan came to present their local culture at national and International level.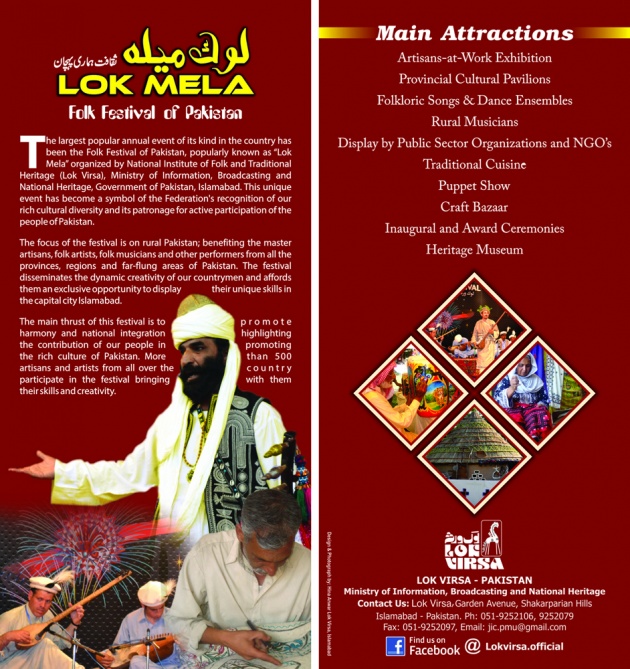 This festival provides a platform to the craft people to present their artistic works, performances of the folk dance groups, their local music, stalls to present different handicraft items, daily used items are also available at affordable prices. So these people from remote areas are also earning a handsome amount from this festival. Every year more than 500 artists participate in this festival.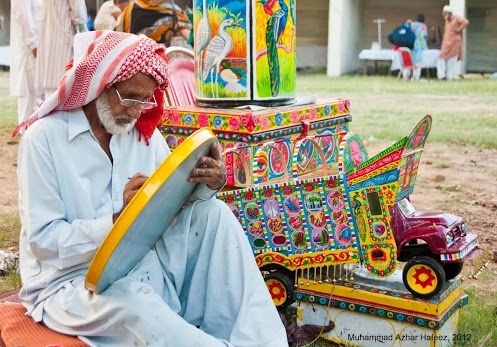 This is the beautiful replica of our traditional truck in display of 'Lok Virsa 'catches the eye of the visitors.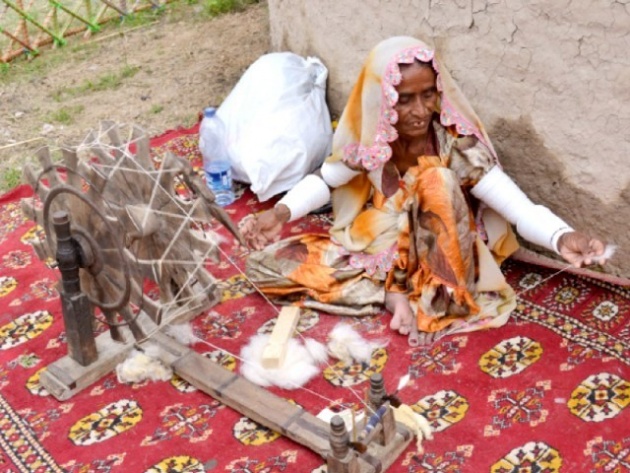 Her name is Parri, she is from Badin and is a master in weaving traditional rug named as 'farasi' which has been made by using goat and camel hair. She is 70 years old and been in this field from her childhood. She is the regular member of Lok Mela and participating from last 25 years.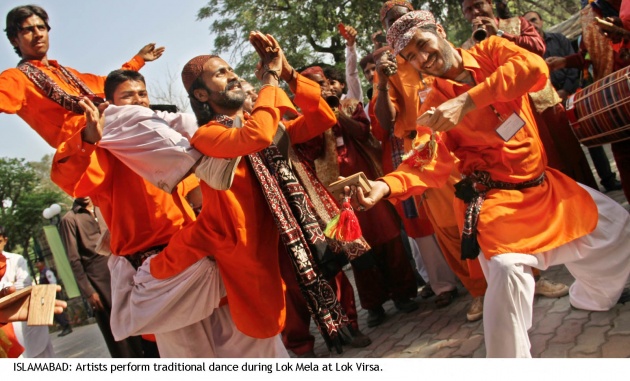 Interesting thing is that almost all craft men and women didn't get any education from any school or college and still no one can defeat them in such tremendous artwork. At the end of festival the organizers and other reputed organizations including NGO's sponsor awards and certificates for artists. Such Events also providing marketing stage to these countryside people for their businesses. Promoting such cultural event provides harmony and definitely overcome the extremism and terrorism in Pakistan.