LONELINESS A GLOBAL CONCERN
Hello Friends, today I am going to discuss a major issue that is affecting the overall lives of many people globally in the modern world. In this era, we see and hear a lot about terrorism and international / civil wars being the most dangerous and widely anticipated apprehensions all around the world. However, there are also somewhat neglected factors which are as lethal or more fatal than dangers to humanity at macro level. Loneliness and Depression are among those aspects to which the world leaders have to address at micro levels.
Image Credit: Pixabay
1. What is Loneliness ?
The word "Loneliness" depicts the state of being alone. It is a feeling of isolation. Just in recent times, loneliness has been considered as an important and major issue that humanity is facing in modern era. Loneliness causes a person to go in stress and sadness. More interestingly, Loneliness can even be felt in the presence of other people around. Even in married couples, lack of understanding and communication can cause loneliness in any or both partners. Therefore, we can say that lack of communication and affection causes loneliness.
Video Credit: Hans Wihelm via youtube
According to the Wikipedia article:
Loneliness is a complex and usually unpleasant emotional response to isolation. Loneliness typically includes anxious feelings about a lack of connection or communication with other beings, both in the present and extending into the future. As such, loneliness can be felt even when surrounded by other people. The causes of loneliness are varied and include social, mental, emotional and physical factors..
Information Reference: wikipedia
a. Difference between Feeling Loneliness and Being Alone
1). It is important to understand that there is a difference between feeling loneliness and being alone. Loneliness causes health and other social issues whereas "Being Alone" can be beneficial if utilized properly because it allows to solve the problems of life and shows the right path to come out of a bad situation or behavioral issues. It allows to concentrate more and enhances the problem solving skills.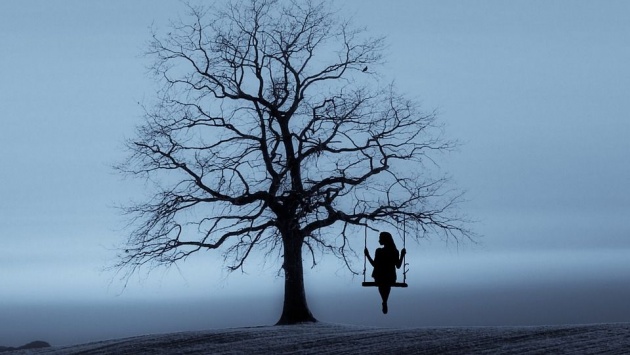 Image Credit: pixabay
2). In recent studies, loneliness has been found to be among key factors behind earlier deaths because loneliness is in link with other health issues like depression, social boredom, irritability and mental illness. According to a recent study:
People feel lonely for approximately 48 days out of each year, on average.
People are about 50-percent more likely to experience loneliness if someone they are directly connected to feels lonely.
Women report experiencing more loneliness
Loneliness is more likely to spread in women's social networks than in men's.
Loneliness is more likely to spread in networks of friends, rather than those of family.
Information Reference: Kendra Cherry via verywellmind
2. Stages and Causes of Loneliness
Loneliness cannot be classified to be illness of older people. Unlike many other diseases or health conditions, loneliness can start and be felt in younger ages as well. It depends upon the circumstances one is living in. Let's throw some light on different stages and causes of loneliness attached to those different age patterns:
a. Loneliness as an Infant and at Younger Age:
Yes, even an infant can feel loneliness. When the mother or caregiver is away from the infant, it cries, that means that infant needs either someone's attention or he needs someone to fulfill its need. A new scientific study has shown that infants who are left weeping for a long time can suppress their mental ability to learn new things and it also causes them to lose control on their behaviors in the long run as they turn out to be short-tempered adults in the future. Similalrly, a little later in younger age, kids are left in Day Care Centers where a child also lacks communication, attention and affection between him and his parents. Therefore, even at this tender age, a child is made prone to loneliness.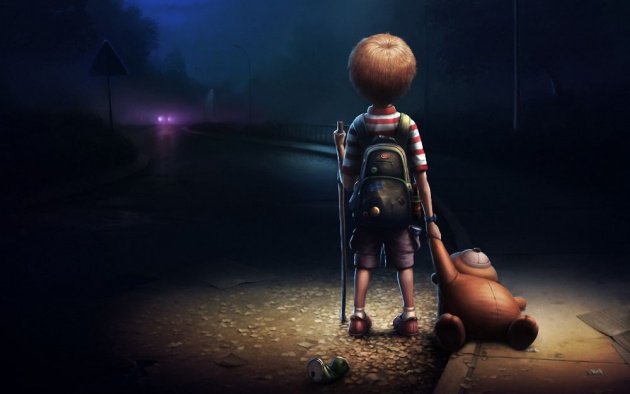 Image Credit: hdwallpapers
b. Loneliness in the Middle Age:
Human is a social animal. It likes to remain in love bonding and it becomes a matter of give and take in the middle age when it comes to love and affection. If unluckily, one is facing breakup, divorce or lack of social circle in this age then it is a matter of concern. In this middle age adults are always eager to have a solid long term relationship which will help sail past their lives in an easy manner. Male partner looks for company of female partner and vice versa. If both partners are earning and are unable to give adequate time to each other or their family then in the long run, this becomes more and more difficult to nurture the healthy relationship as well as raising a healthy family.
Image Credit: identity-mag.com
According to a recent scientific study:
""Lonely adults consume more alcohol and get less exercise than those who are not lonely. Their diet is higher in fat, their sleep is less efficient, and they report more daytime fatigue. Loneliness also disrupts the regulation of cellular processes deep within the body, predisposing us to premature aging." —Dr. John Cacioppo"
Information Reference: verywellmind
c. Loneliness in the Older Age:
One feels loneliness in this older age when children normally leave their parents to live their own lives in their own ways or after the death / breakup of spouses. This is the trend in modern world that older people then have no other option but to settle in Old Age Care Homes. In those Old Houses there are no closed ones but strangers with whom older people have to spend rest of their lives. Some elderly people do not even have the privilege to talk to someone. Therefore, this reduces their life expectancy.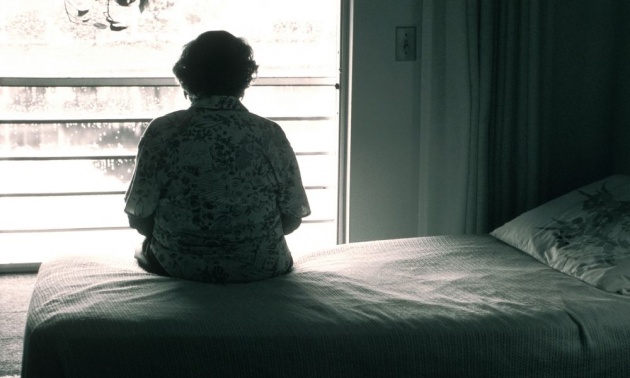 Image Credit: www.theguardian.com
3.

Loneliness in Eastern and Western World
Loneliness is more common in western world than in eastern part of the world. This is so because there is a presence of family system in eastern society, people tend to live together and help each other, both monetarily and socially. whereas, people tend to be on their own in western world and this feeling of being "Independent" is a major cause of Loneliness which comes across in puberty and starts to increase mostly in the later part of life.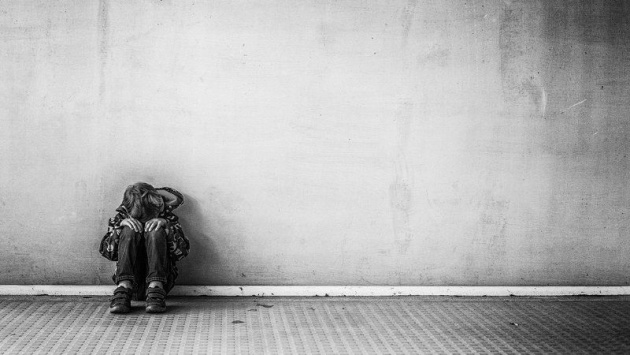 Image Credit: www.lifehacker.com.au
Surprisingly, the wealthier the country is, the higher the ratio of loneliness among its people. According to another study:
Americans seem to report more loneliness than any other country, though this finding may simply be an effect of greater research volume. A 2006 study in the American Sociological Review found that Americans on average had only two close friends in which to confide, which was down from an average of three in 1985. The percentage of people who noted having no such confidant rose from 10% to almost 25%, and an additional 19% said they had only a single confidant, often their spouse, thus raising the risk of serious loneliness if the relationship ended. The modern office environment has been demonstrated to give rise to loneliness. This can be especially prevalent in individuals prone to social isolation who can interpret the business focus of co-workers for a deliberate ignoring of needs.
Information Reference: wikipedia
4. Government Measures to Curb Loneliness
In eastern world, since Loneliness has not been recognized a big social issue, therefore, no meaningful measures are taken in eastern societies or in developing countries. However, in modern governments, United Kingdom has constructed a dedicated Commission which will work under a whole new Ministry under "Minister Tracey Crouch" by playing as an advisory role to address the issue of loneliness in the UK. Does it not portray "Loneliness" as a threat to humankind.
Video Credit: CBC News via youtube
a.

Loneliness Problem in China
In the modern world of some developed countries, another example is of China where efforts are being made to control the issue of loneliness. Once there used to be a strong family system in China but now as a developed nation, with the passage of time nobody has enough time to give to their family and loved ones, especially to the elder ones. Therefore, China has made Laws and Regulations which make it necessary for working people to visit their elderly ones at least once in a month if not more. This is the price developed nations pay that their elderly ones remain alone whereas younger ones remain busy in their hectic schedules.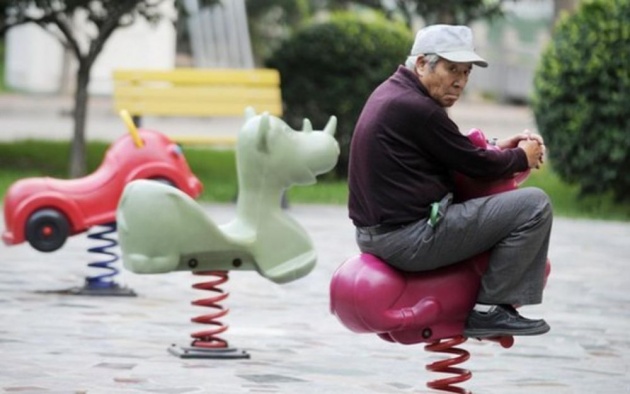 Image Credit: www.allgirlsallowed.org
5.

Conclusion
The solution to loneliness lies in creating affection and communication bond between each other. Everything starts at home, therefore starting from birth all the infants should be given enough attention and time so that they become useful and positive members of the society in the long run. Communication with elderly people is very vital as they have experience of life and they can guide their younger ones to the right path which will lead to a happy and satisfied life.
Thanks for reading this Blog.
A Blog written and uploaded by Refaquat Noman. Resident of Saudi Arabia, and a traveler.