An event is coming up by May and I am quiet excited about it because I will be seeing my old friends from secondary school. An alumni homecoming is going to happen on the 8th, 9th and 10th of May this year and that's just a few days from now. I have attended the last one which happened last 2012, the reunion happens every three years and I believe that it is a good habit so we can get to see our batchmates every three years.

Last year, I have brought my camera with me but I wasn't able to join the first day because I was still at work at that time but I was able to join the second day where we spent the whole day chatting and just talking about what had happened with our lives.

We had the chance to spend the night at the beach with some good food with us. We were all thankful to the friendship and the good old memories which we had reminisce and I am sure that we are going to do the same thing this coming reunion.

Here are some of the photos I had taken last 2012. I will be bringing my camera again this year and will make sure to take more photos.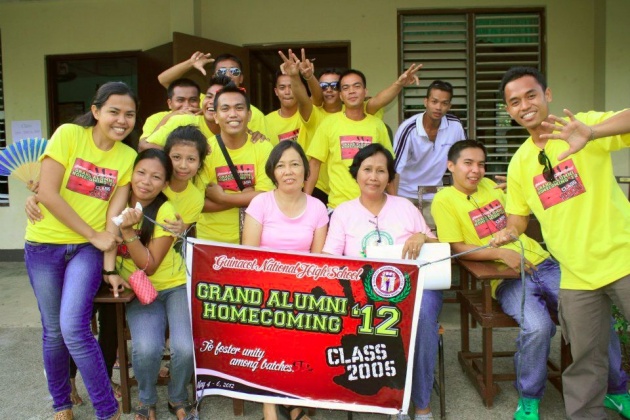 We didn't let it pass without a photo with our Science and English teachers when we were in first year. They are still teaching until this date so I am sure we are going to take some photos with them too! I can't wait to see the rest of the faculty!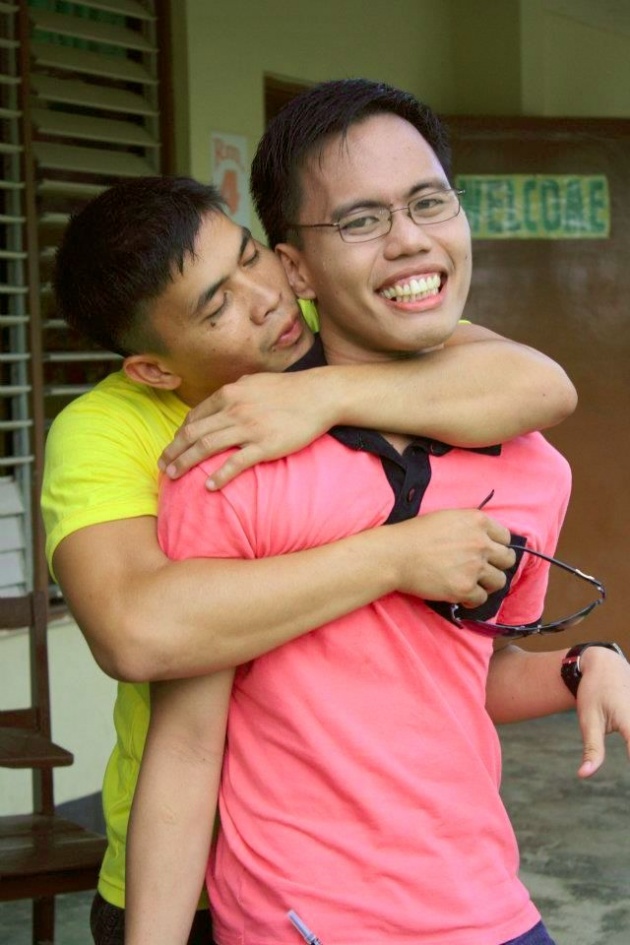 My closes high school gay friend loves it when the boys start to become touchy and they would always tease him as the gay who would forget everything except his handy powder, comb and mirror inside his bag. The gay friend won't let us touch his hair when we were still in high school. He gets angry whenever someone gets a hand of it and we had a long quarrel when I touched it because it was the dare my friends asked me to do when we played truth or dare. We became friends afterwards though.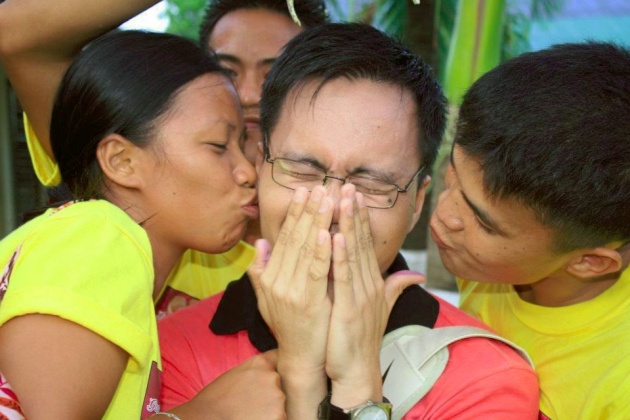 Here's another shot where our gay friend was teased both by a guy and a girl. He can't do anything other than cover his face but they started kissing him in the cheeks so this scene ended with the gay friend wiping his right and left cheeks with a wet wipe.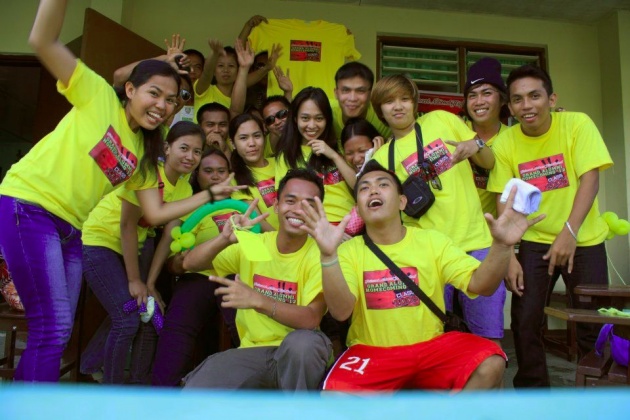 Nothing beats our high school life, everything seemed to pass away but when we reminisce our lives, it is still fun to go back to those times when we first fell in love, when we started getting shy when someone whom we admire passes by in front and a lot of beautiful memories about fun and whatsoever. I love highschool, I am glad that I had met these lovely people.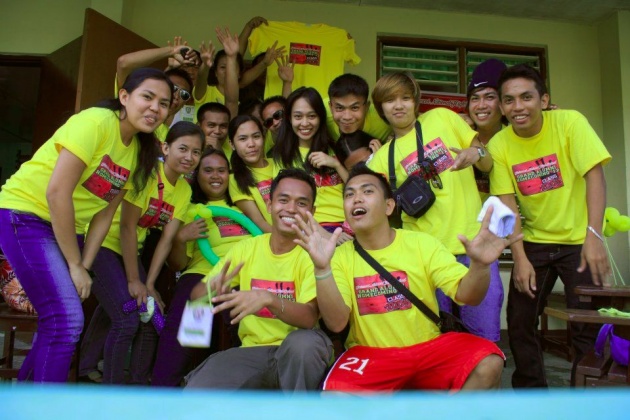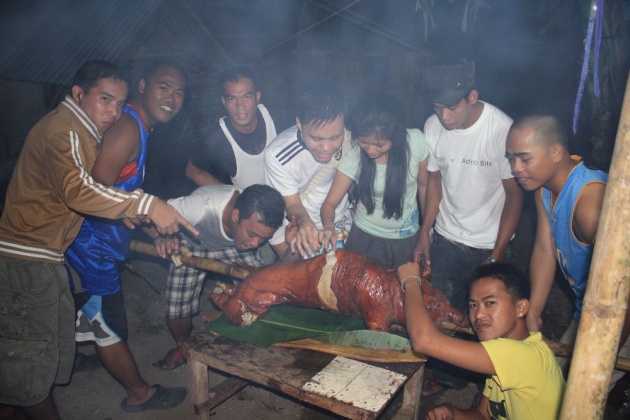 We had to continue our celebration at night but before we head to the beach, our friends grilled a whole pig! These are the guys who had spent hours laughing and cheering while slowly turning the bamboo pole to cook this big boy. They can't resist but take a piece of the crispy skin!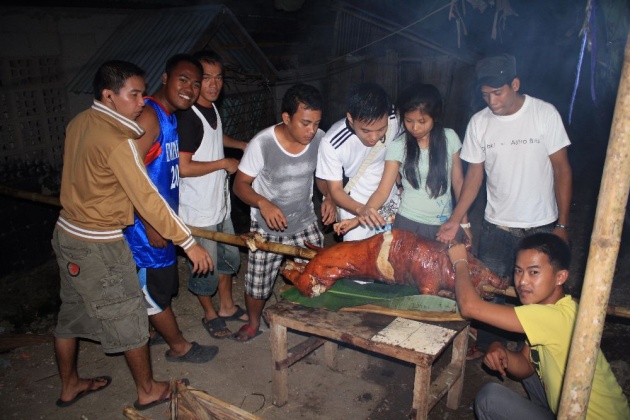 And at the beach, we can't stop taking photos of everyone, selfies, groufies and every one had to have a photo. Even those who were having a drinking session at the beach side has to come out of the water and take a photo with us. It was all fun and I can't help but miss these guys.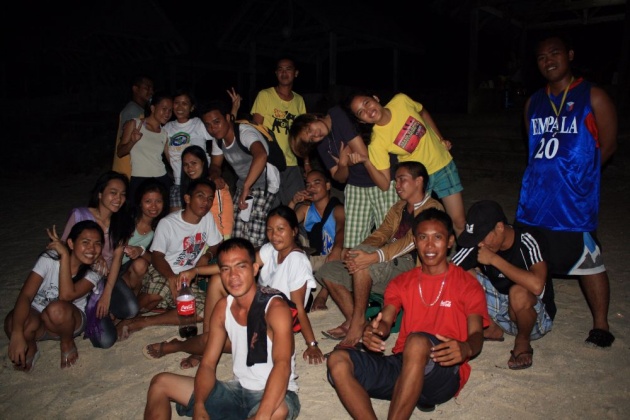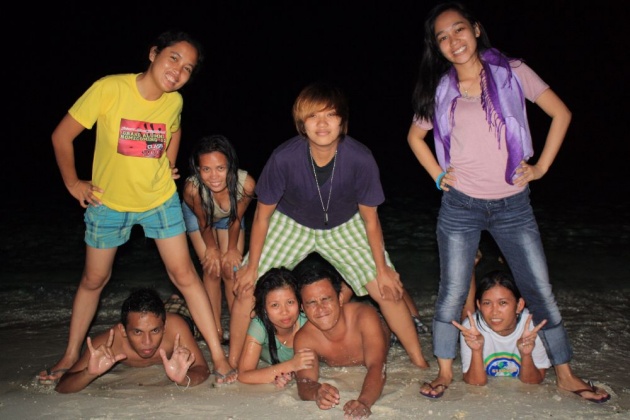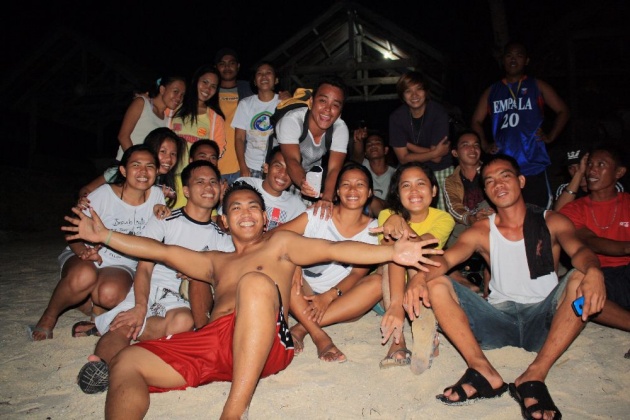 We were only a few but surely those other guys who were unable to join us here really had missed us, they will join us in the next alumni homecoming although some of these guys in the photo won't be able to join because they have their jobs away from our place and the others have their own family already that they can't be present but we hope to see them one day, someday.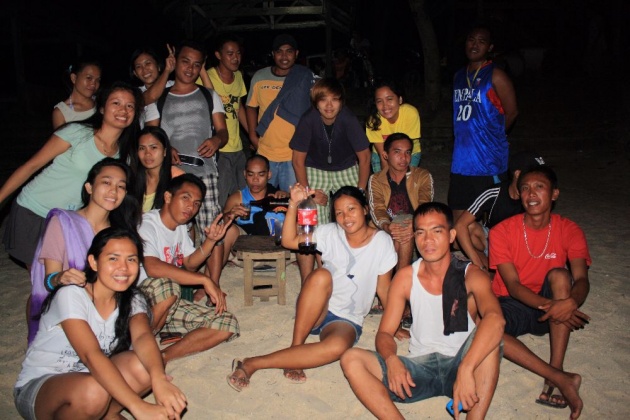 It's just crazy that when we are with old friends, we tend to become the old us. Here are our photos when we were still in highschool. Check and see if there's any difference! Well I bet there are huge differences!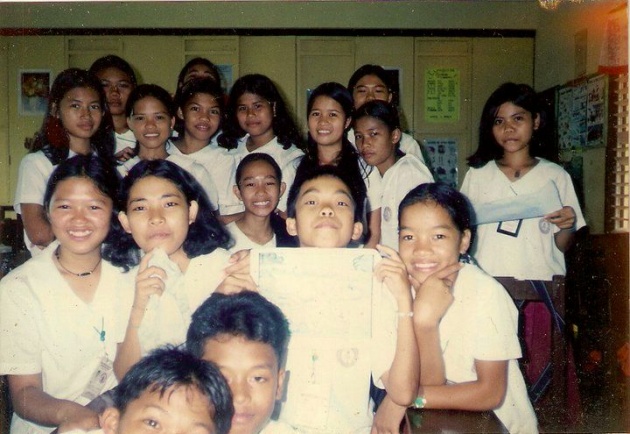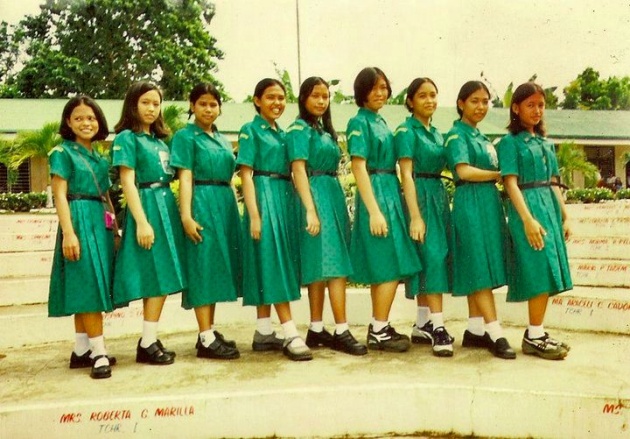 Yes we were girl scouts back then, I remember when I was in high school, all my uniforms would reach my socks, this one is not too long that part of my skin is still showing. My mama would always ask the tailor to keep it that long but this girl scout uniform has been my uniform since first year and so I had outgrew it.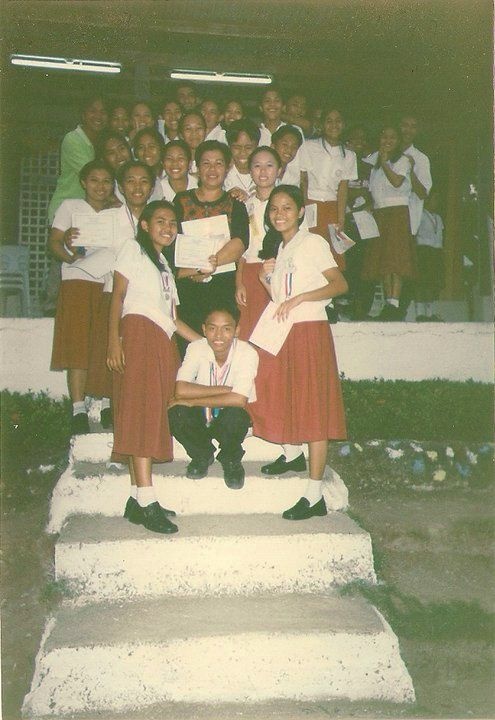 Oh looking at this photo above makes me wanna go back to our school. This stage has a lot of memories, from first year dance presentations, to secondary chants and field demonstrations, to junior cheering squads and competitions to senior stage decoration. I just love high school!