Another poster for today, now it's Robert Rodriguez's Machete Kills.
Starring Danny Trejo as Machete, the movie will revolve around a special mission that the president of United States has for him to save the world.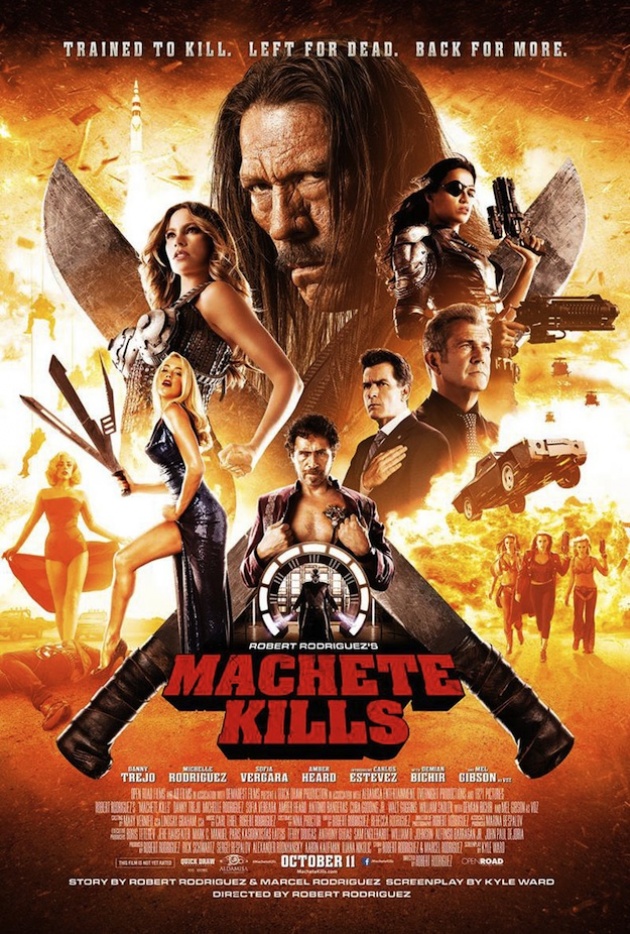 Machete Kills opens in cinemas on October 11th, starring Danny Trejo, Mel Gibson, Carlos Estevez(Charlie Sheen), Michelle Rodriguez, Demián Bichir, Amber Heard, Antonio Banderas, Sofía Vergara, Lady Gaga, Alexa Vega, Jessica Alba, Vanessa Hudgens and Cuba Gooding Jr.
Follow Maumau Web TV on facebook and twitter!