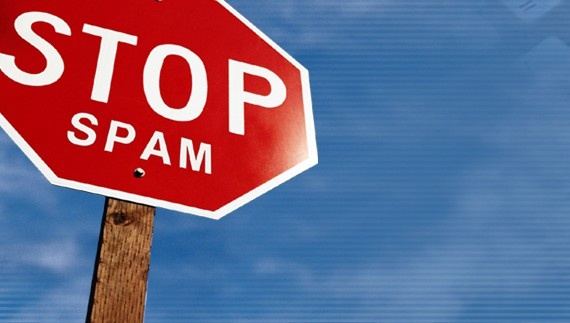 (Image source: Techstroke)
What is spamming?
Spamming is the use of electronic messaging systems to send unsolicited messages (spam), especially advertising, as well as sending messages repeatedly on the same site.
(Deifinition source: Wikipedia)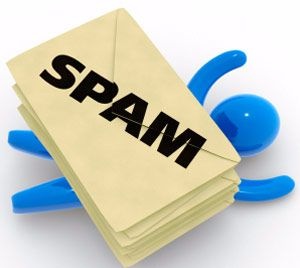 (Image source: Computerhope)
What is BitLanders?
BitLanders is a digital platform where users are rewarded for their content and social media leadership. Rewards are powered by the bitMiles technology, and can be exchanged within the curated shopping section for avatar accessories, or be donated to non-profits on bitCharities.com.
Each user on bitLanders is a Digital Citizen represented in the ecosystem by an Avatar, with the opportunity to build their portfolio of Digital Real Estate and support social causes.
(Above paragraphs are taken from BitLanders' site)
(Image source: BitLanders)
Below is the interview of Bitlander's owner, in which he briely descibes what bitLanders is.
(Video source: Youtube)
Complete guidance of BitLanders can be seen in the below mentioned blogs of one of the top use of BitLanders, Own-Muhammad.
- beginners-guide-for-new-users-of-bitlanders-complete-tutorial-blog-part1
- beginners-guide-for-new-users-of-bitlanders-complete-tutorial-blog-part2
How People Spam on Bitlanders.
1. Continuously Ask for Buzz and Subscription in Global Chat.
When I joined BitLanders initially, asking for buzz and subscription was very common in global chat. I also used to ask for buzz, as the only way seemed to increase buzz score for a newbie was having buzz as much as possible on his post. Soon i realized that asking for buzz and subscription is not the right way to increase the buzz score, and the buzz score can only be increased by following micky's tips which he gave in his blog bitlanders-how-to-guide-how-to-earn-redeem-rewards. Belwo is the screenshot of global chat.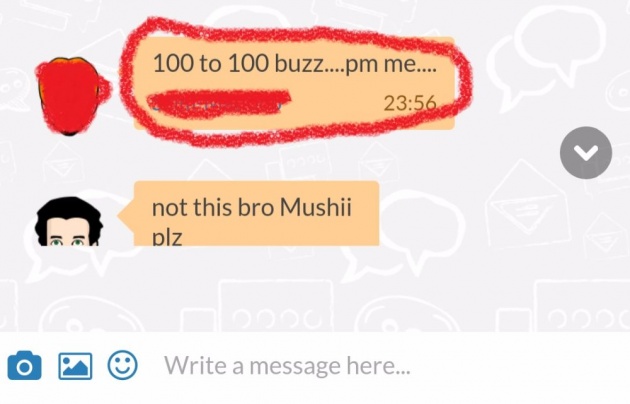 2. Leave Spammy comments on post.
Some people, also drop comments on posts to invite buzz and subscription. Even when i was a newbie, i saw many top users doing it so i also started to drop comments so that users can see my comment and buzz back on my posts. This was more common until activity log was launched. Below is the screenshot of the comment of one user on my video.

3. Use bot to buzz and have subscribers.
I have heard from some top users that people are using some type of bot here (although i have not gone through with such experience) to have more buzz and subscribers. Below is the screenshot of the top user Jean Beltran who posted about bot scripts.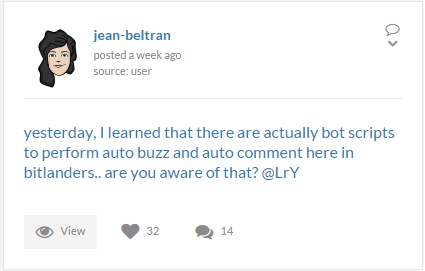 Below is the video in which the uploader is giving tips to auto buzz other user posts.
(Video source: Youtube)
Effects of Micky's blog on Bitlanders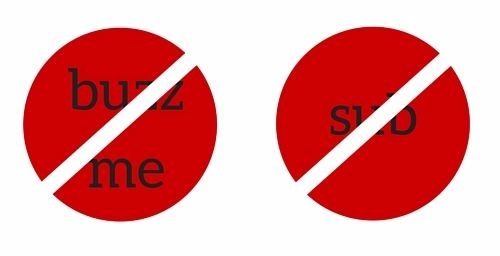 (Image source: Micky's blog)
After the ban imposed by Micky in his blog ban-for-buzz-and-sub-comments-and-on-the-chat things became very smooth. Quality of the contents was being started to promoted instead of quantity of the contents. Users stopped asking for buzz and subscription for some time. Users started to focus more on writing quality blogs and uploading quality videos and gallery and submitting them for review until some users started to ask for buzz in languages other than English. The culture of quantity of the contents was started again. So unwillingly Micky made the global chat "for English only" in his blog the-public-chat-becomes-english-only. Now things are on track again, some users were also banned because of the violation of new rules. So now if you want increase your buzz score which ultimately increases your earning, you have to follow the tips given by Micky in his blog bitlanders-how-to-guide-how-to-earn-redeem-rewards. The tips are mentioned below for your convenience:
1. Upload quality content such as:
- Micro-blogs: Post short status updates, questions, thoughts, pictures, etc.
- Blogs: Write quality blogs.
- Movies: Upload quality videos.
- Photo Albums: Upload your pictures.
2. Submit your content for review. Click here for tips to submit high quality content.
3. Receive Buzz from other users.
4. Fulfill tasks and quests: Check the Quests Box and Daily Quests box at the top right of the content feed and make sure you fulfill all of them regularly to earn extra Buzz Bonuses.
5. Invite friends: Through your Earn More page, you can invite friends to register. Once they do, you earn 3 Buzz Bonuses for 2 days and 20% of their Rewards for life. You can also invite friends through the Facebook invite on your content feed, you will be rewarded with 20 satoshis right away and 3 Buzz Bonuses for 2 days once they join as well!
6. Earn daily Buzz bonuses: A Buzz Bonus (direct powerups) is a temporary bonus acquired through daily specific activities. It often lasts for 1 day.
- Daily Login Bonus: You will receive +1 Buzz Bonus everyday when you log in on bitLanders! (up to +7 per day)
- Content Treasure Bonus: By reading, watching and buzzing quality content, you may discover hidden treasure that will give you +1 Buzz Bonus for 1 day
7. Donate: By donating part of your Rewards on bitcharities.com, you can get up to 3 Buzz Bonuses for 7 days which will increase your BuzzScore and overall Rewards.
8. Buy avatar accessories: Visit the shop to acquire avatar items that will earn you extra Buzz Bonuses.
9. Play FlapPig (For IOS, click here to download; For Android click here to download)
(Note: The above 9 points are taken from Micky's blog)
My tips for Every User
Everyone here should try to focus on the quality of the contents, since getting buzz on your posts contributes very little to your buzz score. Getting your blogs, videos and gallery reviewed will help you to increase your score fast and in a better way. LrY (The developer of this site) and Micky also emphasize to post original content on blogs and submit them for review, as posting a single picture and a single word in blog will not serve the purpose. Below are the screen shots of LrY's and Micky's words.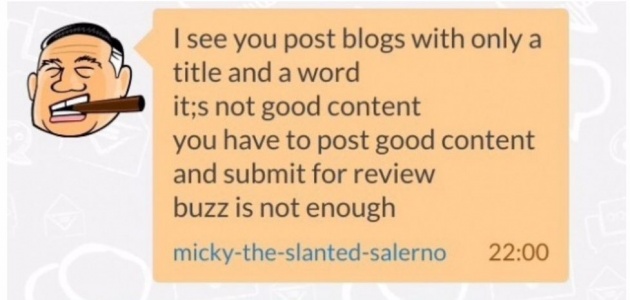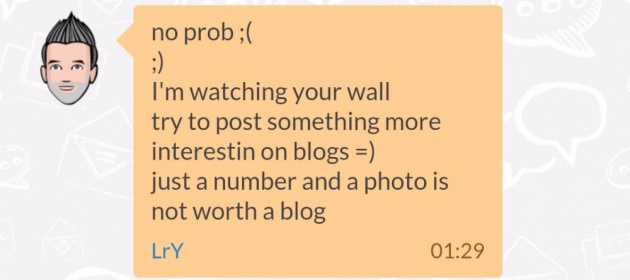 While talking about blog review, LrY said,

Also by getting content (video, blog or gallery) reviewed, the user also gets its gems back depending on the stars after review. Micky announced about this in his blog submit-content-for-review-and-get-your-gems-back.
Closing Lines
So every user who is reading this, make sure that you make BitLanders a better place to earn for everyone. Just focus on the quality of the contents and you will start earning a good amount here. Spamming will distort the image of BitLanders among the advertisers, which will ultmately effect our earnings, so try make this site visible among advertisers with your high quality contents.
--------------------- END OF BLOG ---------------------
Brief Introduction of myself:
Hey guys its Taimoor from Pakistan. I am currently doing Chartered Accountancy and also working as audit assistant in audit firm A. F. Ferguson & Co. Chartered Accountants (a member firm of PwC network). I have around two and a half years of experience in audits and assignments of different companies, which includes public sector and private companies.
Note: This blog is my original work. Please don't plagiarize