In a previous post i share with you the creative process of this video, this time I want to show you the technical way that we use to made it. ( process short 2 - process short 3 )
Fot this video we worked in a stop motion classic way, with a table with five glasses, one over the other and with 25cm of distance between each other. Those glasses were the different layers in each take of the animation, that was used to have different focal distances for each different moment in the story accord to the different takes values.
For this work we made a digital animation, then we print each frame of those animations, after that we trace the frames on a cardboard and finally we cut the drawings.
The next step is to film this, or in this case, take the pictures. We use a Panasonic GH1 camera, with a 14-140mm lens. In the process we put the camera in a parallel angle of the glasses. Then we place the lights (3 of 650watts) and finally we start the animation frame by frame, changing the cardboards with the different positions in each photo.
Well, that´s a little resume of this process, here I want to share some photos to explain all my words in a visual way.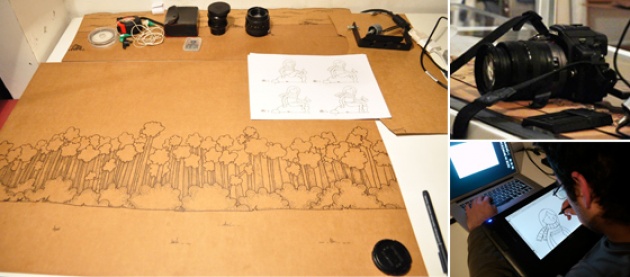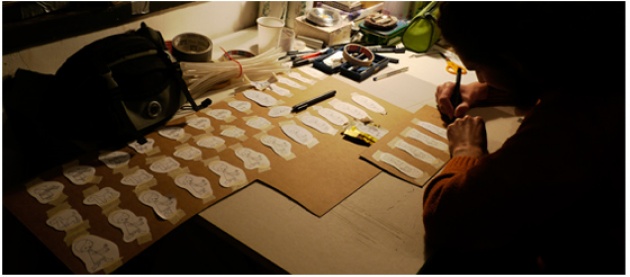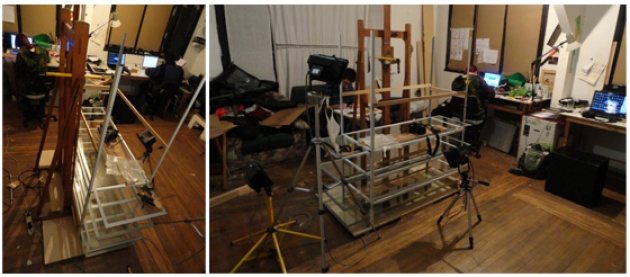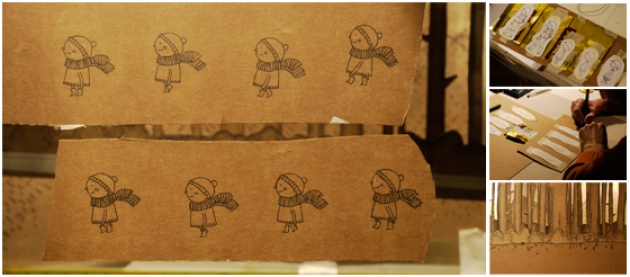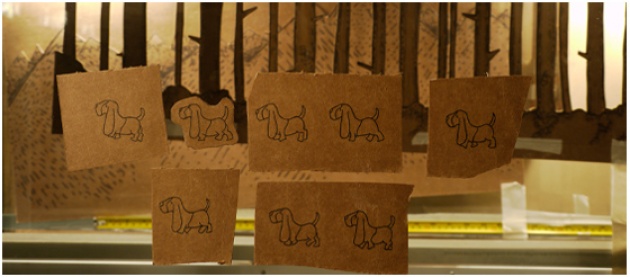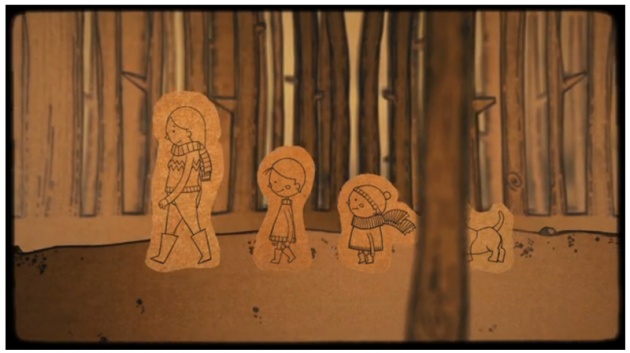 And finally, because in each work there´s people behind, i want to introduce you the little team that make this short. From left to right: Tomás Schuller, Omar Diaz, Ignacio Ruiz(me) and Amanda Mora.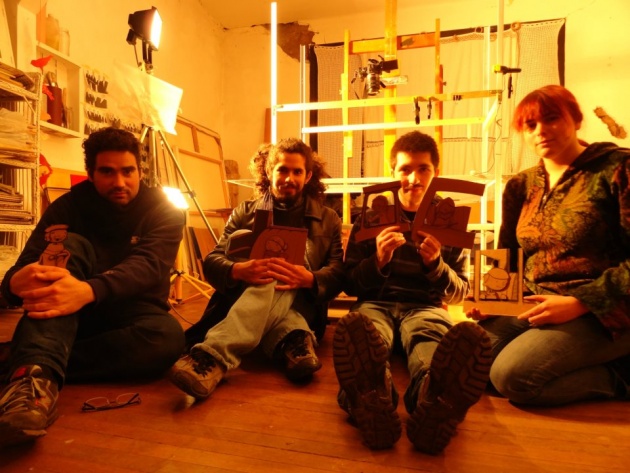 "PASEO AL PICACHO EN INVIERNO"
IGNACIO RUIZ A.