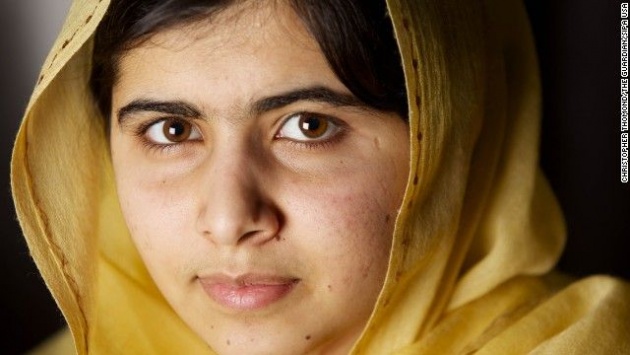 Malala Yousafzai this name may not sound so familiar to us but she is a girl with great courage and will power. She is the youngest activist of Pakistan. This dynamic personality of Pakistan was born on 12 July 1997 in Mingora district of Swat, Pakistan. She is a normal girl who took a step against Taliban in the favour of women rights and education in Pakistan.
In Swat valley the control of Taliban is so strong over all these years. There Pakistan has banned the girls' education and has been very contemptible about women and their rights. At the age of 11 in year 2009 she wrote a blog under a penname to BBC London telling her life under the control of Taliban and how they are trying to get complete control over swat valley. In her blog she also mentioned her views regarding girls' education in Pakistan. Later that year a journalist Adam B Ellick from New York Times made a documentary film over the life of Malala under Taliban obtrudes. This documentary showed its affect over Pakistani military and the Swat valley area was now that area was interrupted by Pakistani military which then caused the second "Battle of Swat". Then she directly came in front of media and gave so many interviews.
On October 9 2012 two gunmen stopped her school bus and shot her for three times, after this brutally planned murder Malala was safe because she was send to England for her further treatment. Islam later issued a warrant against those gunmen but Taliban again tried to kill Malala and her father.
For her bravery Malala was honoured by so many awards and became the most popular teenager in the world. Malala's struggle gives us an inspiration and tells us that nothing is impossible all we need is just a little bit of courage and effort to change our situation.