Malala Yousafzai
-
An
example
of
bravery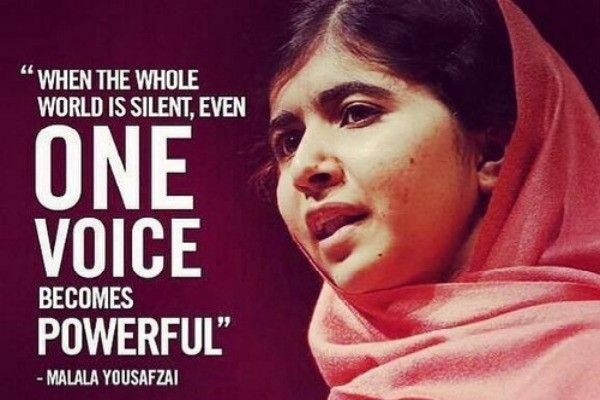 Malala yousafzai is a youngest Pakistani activist, speaker and survivor. She was born on 12 July 1997 in Mingora, Khyber Pakhtunkhwa, Pakistan. In a very small age, she managed to become a voice of thousand of girls around the world. She is the youngest activist for women's basic rights and education. On october 9, 2012, an incident happened to her which caused a big change to her entire life. While travelling from school to home, she was shot by a Taliban gunman in her head. Due to this shocking incident, Malala Yousafzai recieved a huge support as well as encouragement from her society and from the people around the globe!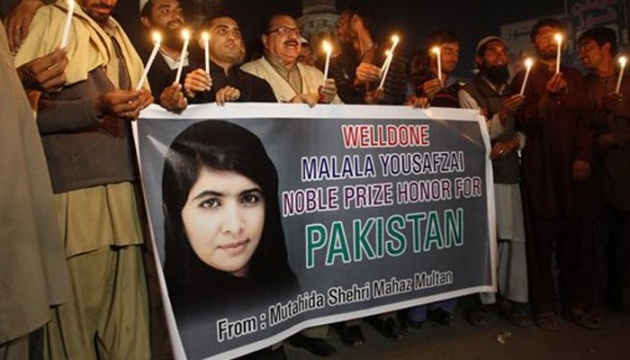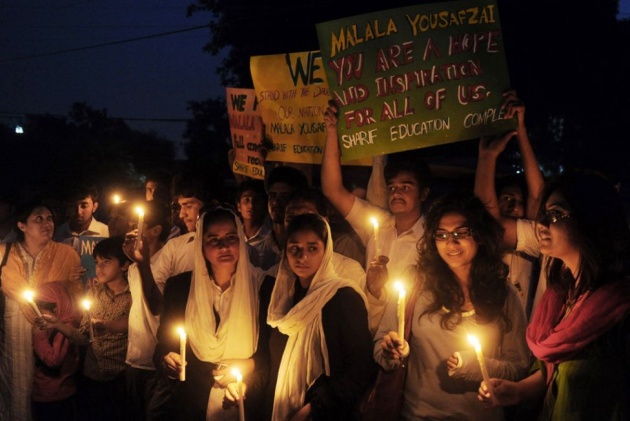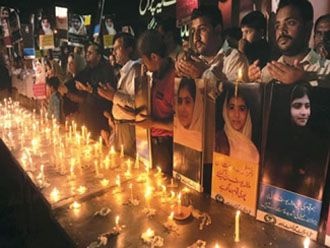 In 2014, she was nomimated for Noble Peace Prize, and became the youngest Noble prize winner.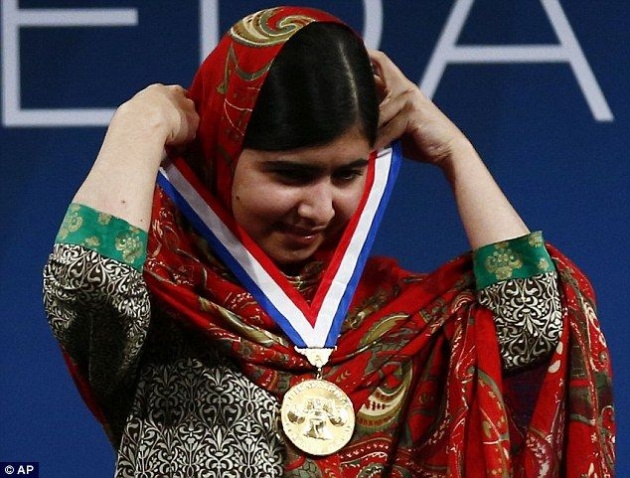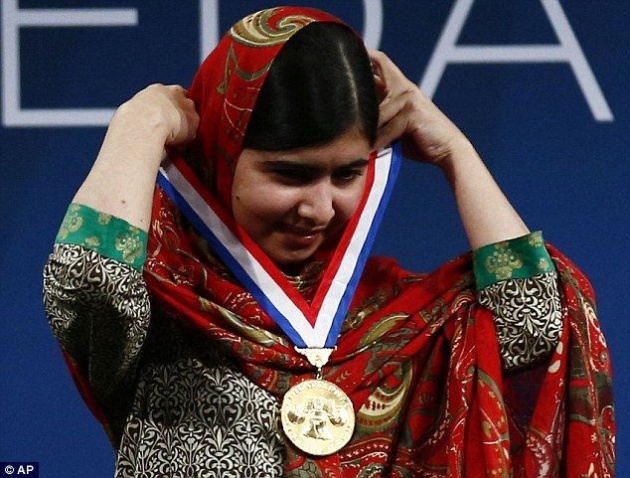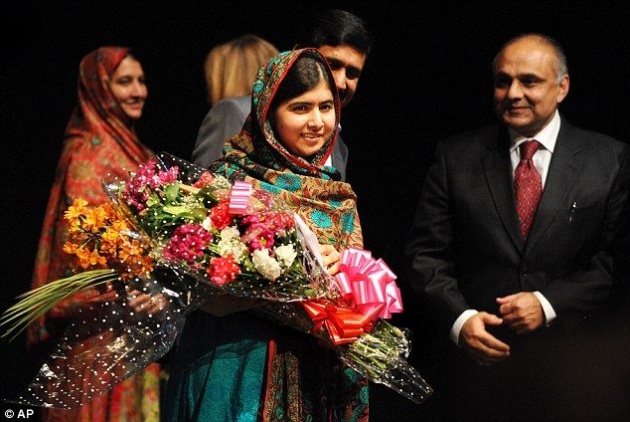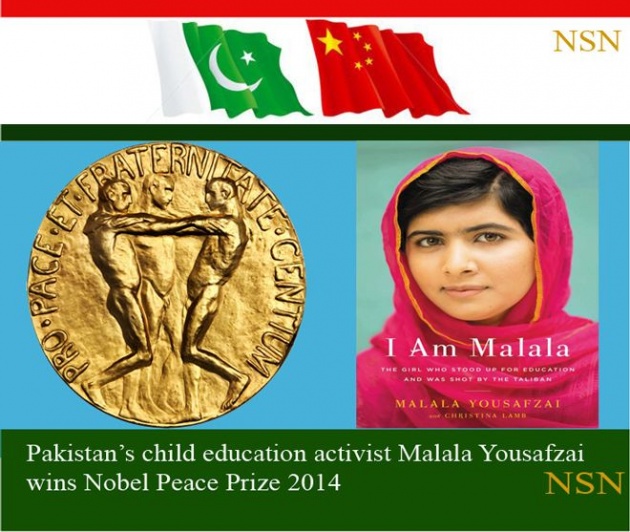 EARLY LIFE:
Malala yousafzai was born on october 9, 2012 in Mingora, Pakistan. She belongs to a Pashtuns community, which is a tribe of the Swatt valley. She is blessed with a God gifted way of public speaking. Her extreme passion for education made her parents realize this point that she was not an ordinary girl like others. She was an extra-ordinary girl which took birth with the excellent skills of public speaking, activism and leadership.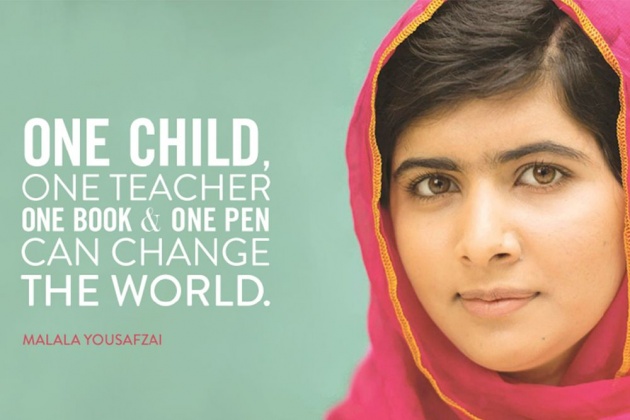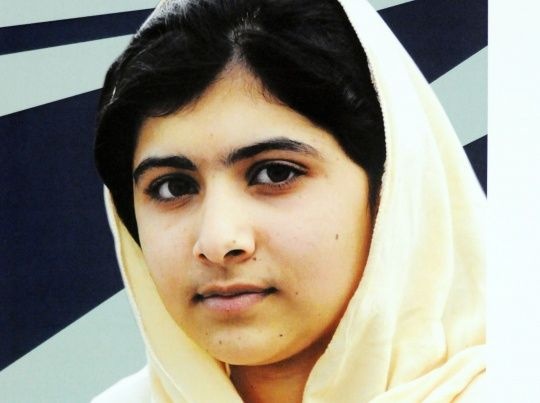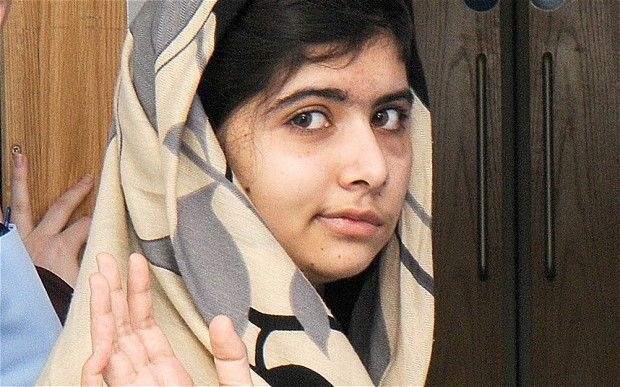 When Talibans started attacking girls schools in Swat, Malala yousafzai spoke against the Taliban's shameful act. She gave a speech which was titled as " "How dare the Taliban take away my basic right to education?" In 2009, she started writing blogs under pseudonym for the BBC without revealing her indentification.

Malala yousafzai's attempts to promote the female education was reaching to the higher levels. Pakistan government appreciated her efforts and attempts for speaking about her rights and all women rights for education. On 2011, she was noimnated for the International Children's Peace Prize and won the prize. Because of her increasing fame, Taliban issued a death threat against her. On the afternoon of October 9, 2012, while she was returning to her home from school, a man stopped the her bus and asked "which one of you is Malala?" Speak up, otherwise I will shoot you all". On being identified, he shot three fires in her head. Two other girls present in the van were also got injured.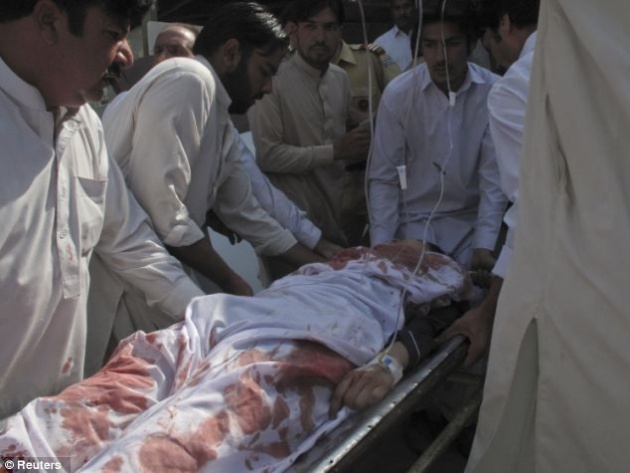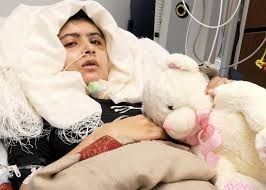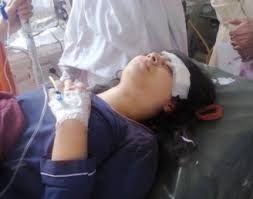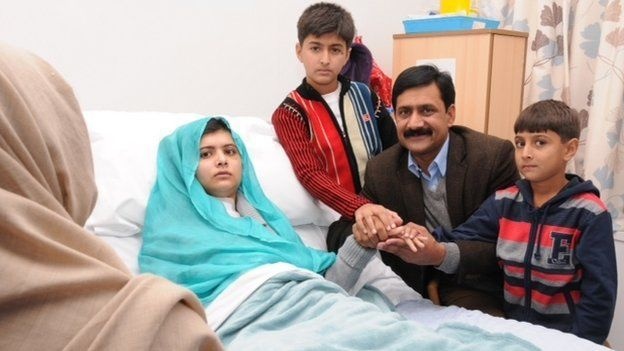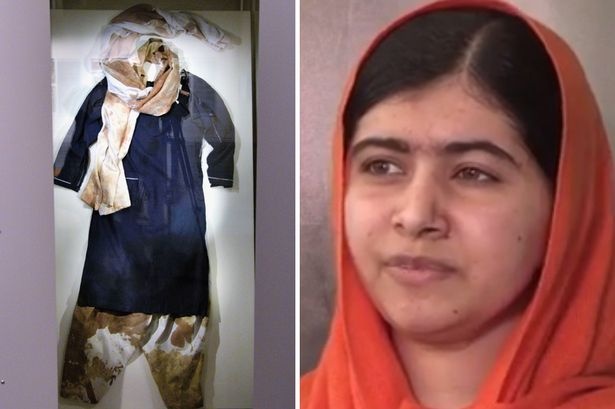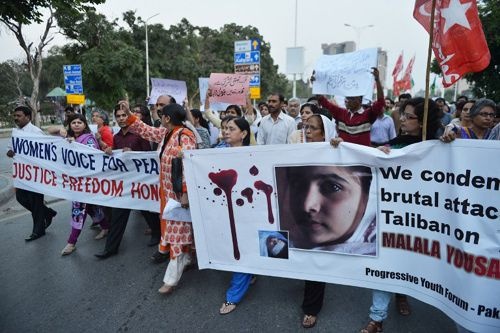 Recovery And Medical Treatement:
Luckily, Malala yousafzai survived the attack but was in critical condition. After the attack she was given a medical treatment in a military hospital located in Peshawar. She remained in a critical condition for the couple of days, after which the team of doctors panel decided to shift her to the Armed Forces Institute of Cardiology in Rawalpindi. Doctors analysed the condition of Malala and said that there is a minor chance of her survival. On October 15, she was moved to Birmingham in the United Kingdom along with her family for the further treatment. Malala recieved further operations and surgery treatments as well as specialised rehabilitaion in the Queen Elizabeth Hospital Birmingham. Pakistan government took the responsibility for her migration, travel expenses and medical costs.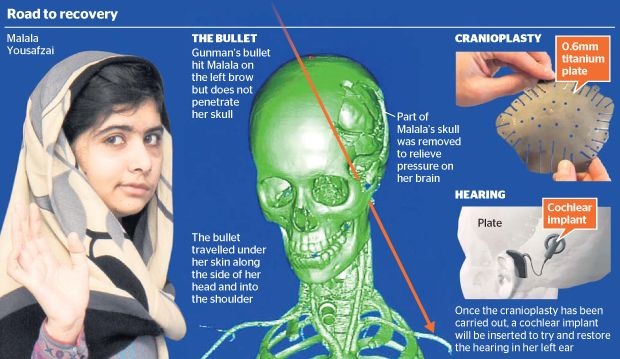 On January 3, 2013, she was discharged from hospital and joined her family in Birmingham.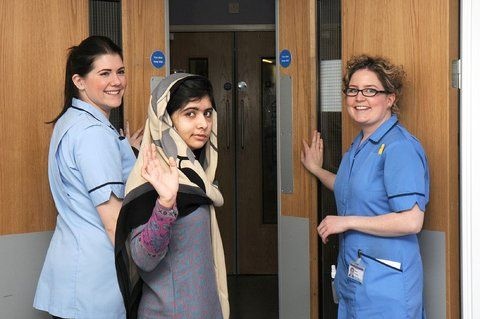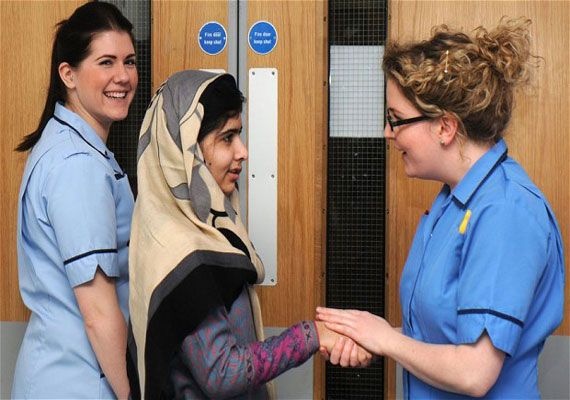 Worldwide Reaction Towards Attack:
The attack on 15 years old girl was resulted in a worlwide condemnation, massive media coverage, protests in streets and international fame. People protested against this shameful attack along with the anger and sympathy in their hearts. This incident also caused the Pakistan nation to stand united against the Terrorism. Over 2 million people signed the petition of Right to Education, which was later ratified as a Pakistan's first Right To Free and Compulsory Education Bill by the .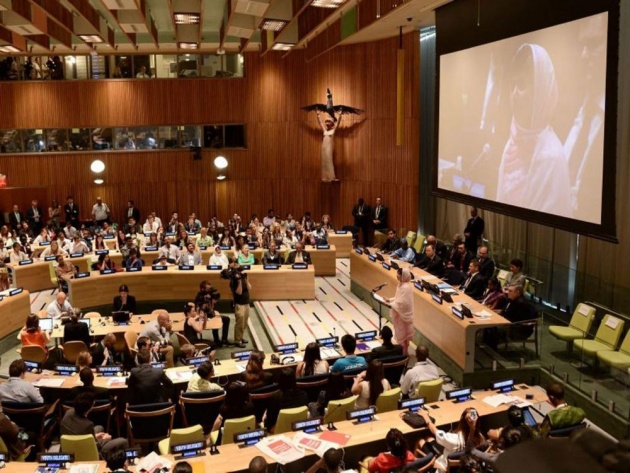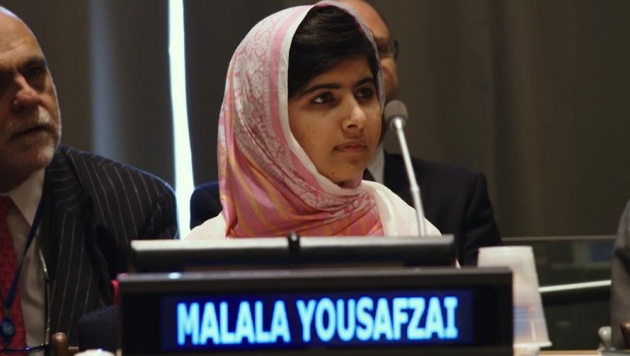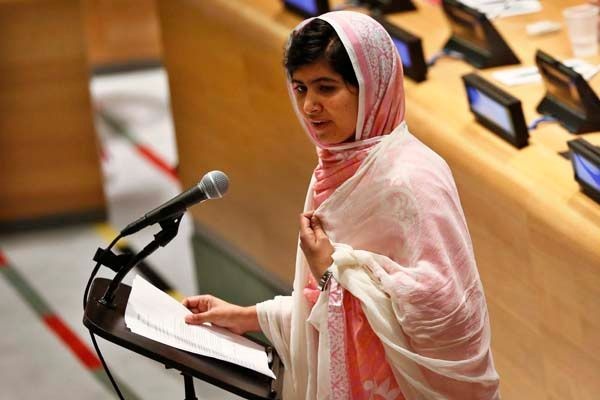 Pakistan President Asif Ali Zardari condemned the attempt to kill Malala and announced the launch of education funds of 10 million dollars. On October 15, 2012, British Prime Minister named Gordon Brown, UN special Envoy for Global Education, introduced the petition in the name of Malala. In the petition, he demanded that every child should be go back to school by 2015.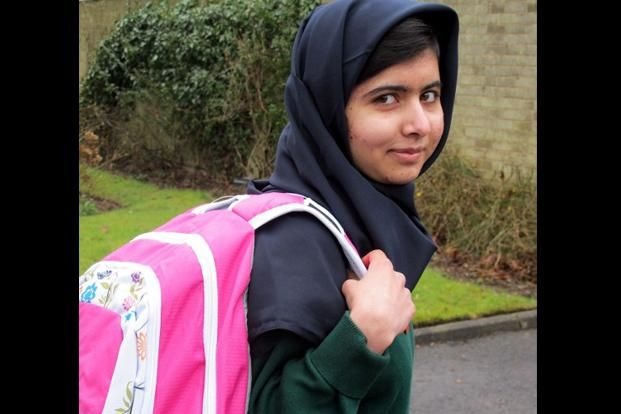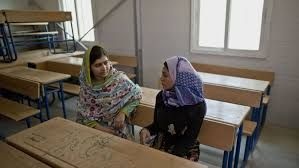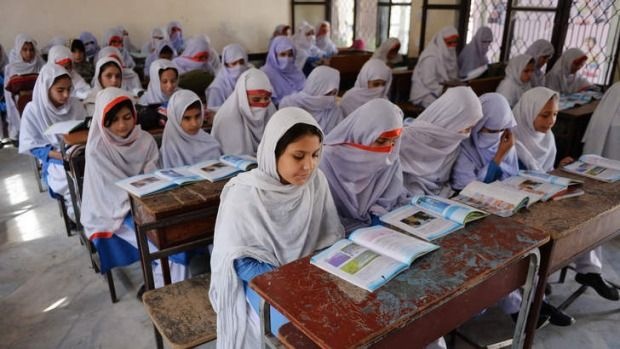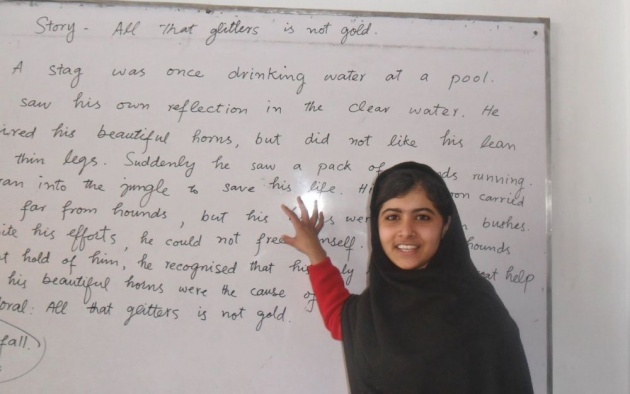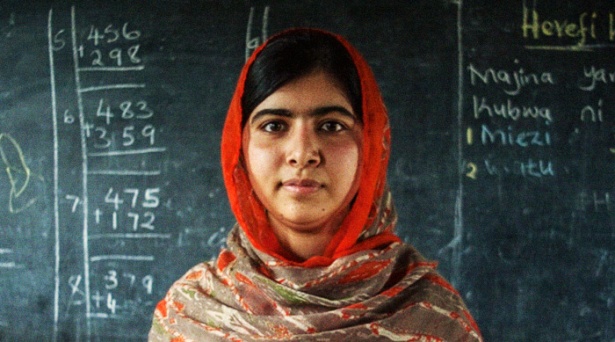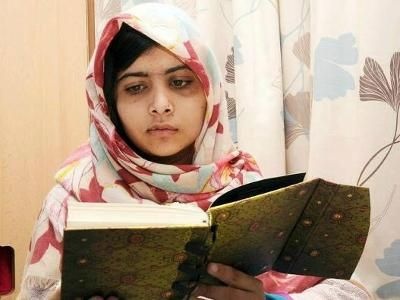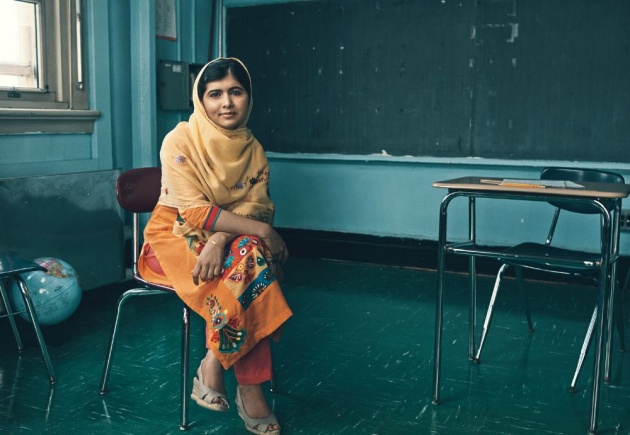 Establisment Of

The Malala Fund:
The massive support and huge encouragement by the people across the globe did not let the Malala give up. She was already well known in Pakistan because of her promotional activities for the female education and basic rights, but the assassanation attempt to remove her identity from the world was proved to her personality more recognised. After the attack, she became more strong and determined in her thoughts of standing against the Terrorism. She was firm in her belief of fighting against falsehood.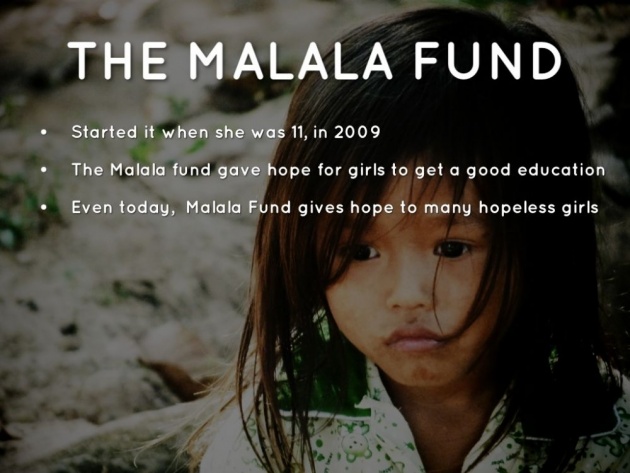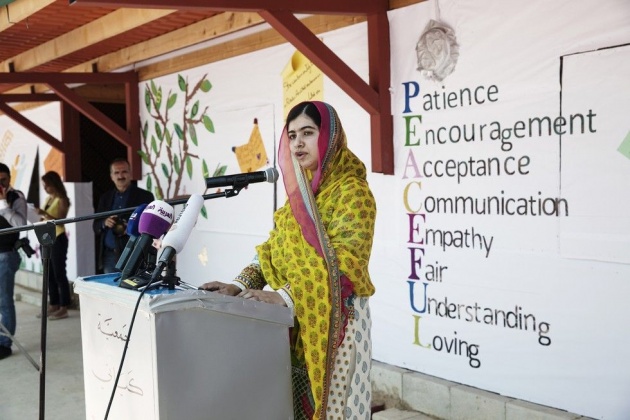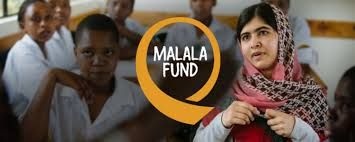 On 2013, Malala and her father Ziauddin became the voice of millions of girls across the world, who were not allowed to seek education in the name of religion, political matter or social factors. They both co-founded the Malala Fund to continue their efforts to promote the importance of education.
First Appearance After The Attack:
On July 12 2013, the day of her 16th birthday, Malala Yousafzai made a first public appearence at the United Nations in New York City. She made a speech addressing the 500 of audience of young activists. The United Nations named this event as Malala Day. In the same year 2013, she was named as one of Time magazine's most-influential people.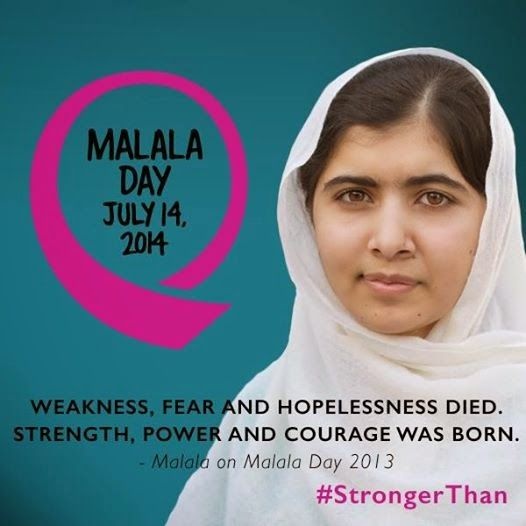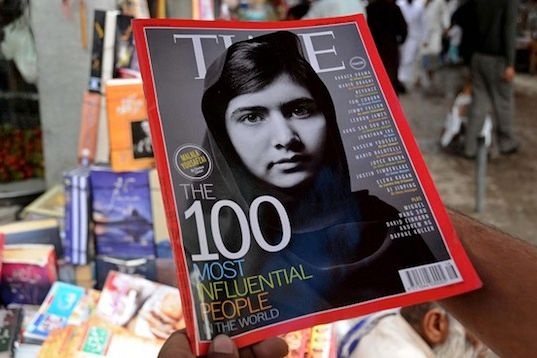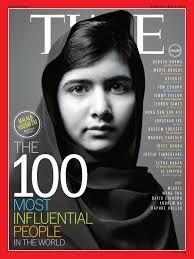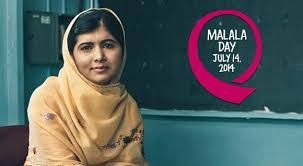 Winning Of Noble Peace Prize Award:
Following the struggle of Malala Yousafzai to empower education and not giving up to speak out on the importance of education, even with the plate in her skull and damage in her left ear, she was nominated for Noble Peace Prize in 2013. In the next year on October 10, 2014, she was awarded with Noble Peace Prize award. After recieving this award she became the first youngest person ever to win the Noble Peace Prize award in the history. Malala shared this award with the youngest Indian child activist campaigner named Kailash Satyarthi. Malala Yousafzai donated 1.1$ million prize money for the enhancement and development of further secondary schools for girls in different areas of Pakistan. She announced that she is determined to word hard for the assurance of female education.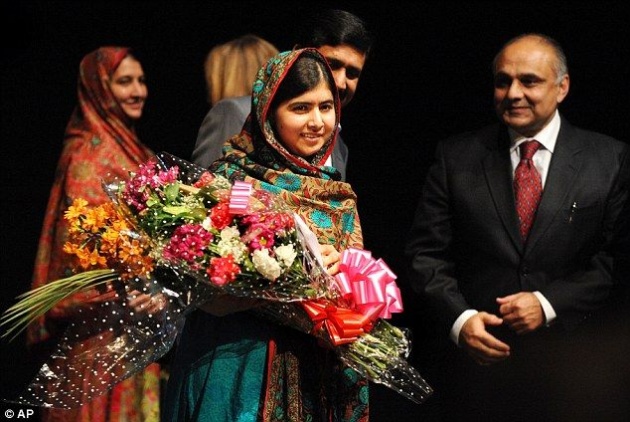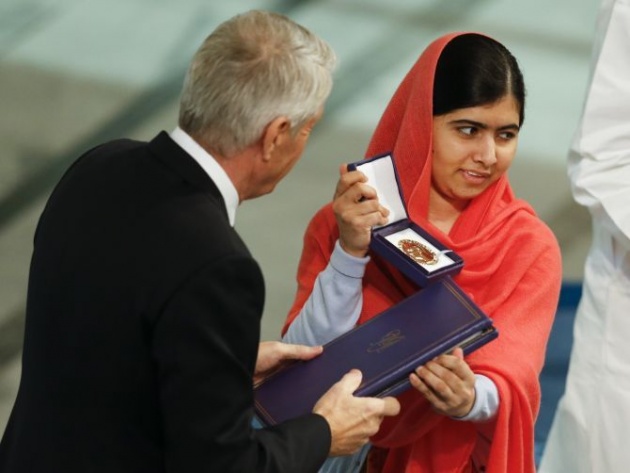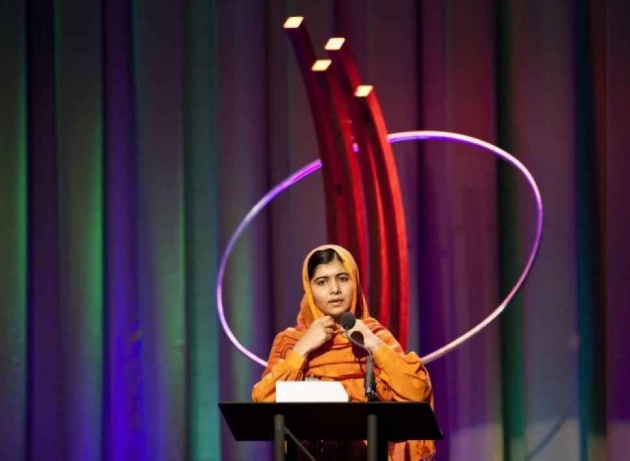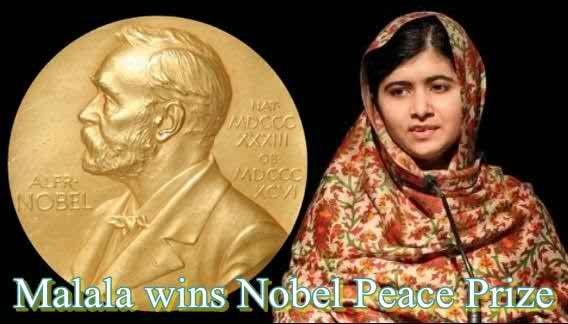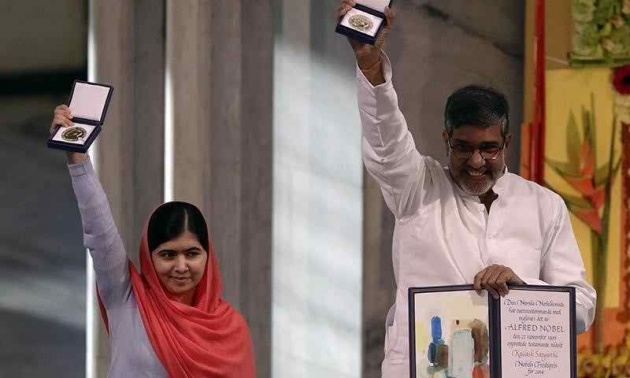 Campaign For Global Education:
On her 18th birthday, Malala opened a school for Syrain Refugee Girls in the Beka Valley, Lebanon, which is located near the syrian border. She announced that the following school is established in order to provide authentic and quality based education to more than 200 Syrian refugee girls. Malala call on world leaders to support her action and support her campaign named "Books not Bullets".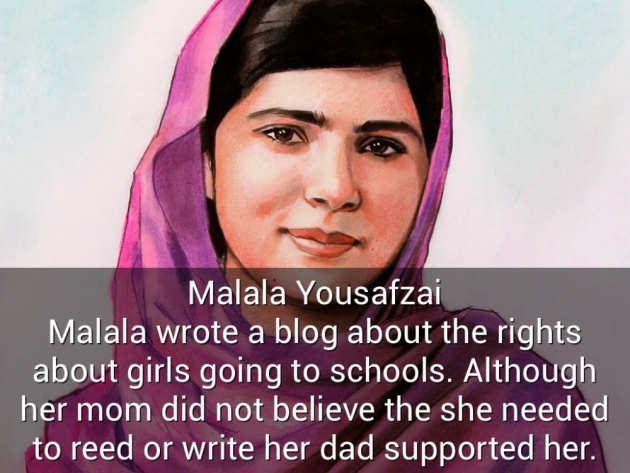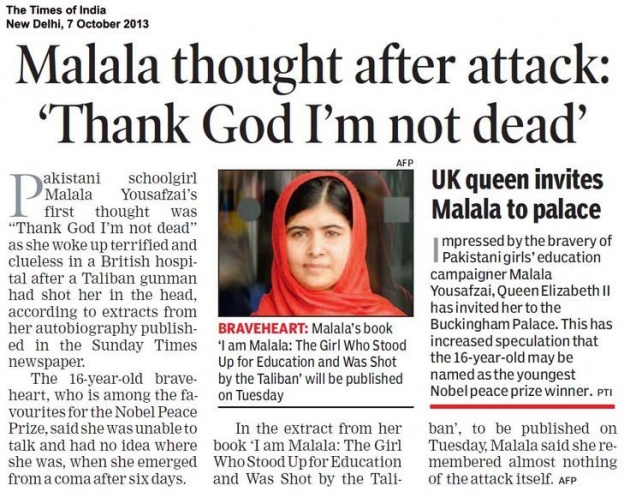 Many girls accross the world joined her campaign #Booksnotbullets and supported her by submitting their rare views. Some of the views are following:
1. "Reading is important for mind and soul. It empowers individuals and open up their ways of thinking to the world. - ROQAYA, SYRIAN REFUGEE IN JORDAN

2. "I choose #booksnotbullets because out of a book comea beauty, and out of a bullet comes misery." -GEMMA, UK.
3. "Books are powerful weapons of progress, greater than any bullet."
-ASIYA, NGERIA
Documentary Made On Malala:
An American filmmaker Davis Guggenheim created a documentary titled as "He Named Me Malala". It was released on 2 October 2015. This documentary followed the personality of a small girl who was shot by a Taliban gunman in her heads and her survival story. It presents that how she managed to win a Noble Peace Prize 2015 in such a little age as a female education activists. Her efforts and struggle to promote basic rights of education when she was very young is also covered in this documentory. "He Named Me Malala" recieved many positive reviews from the audience. It was entitled as a best deserved story to made short-film on.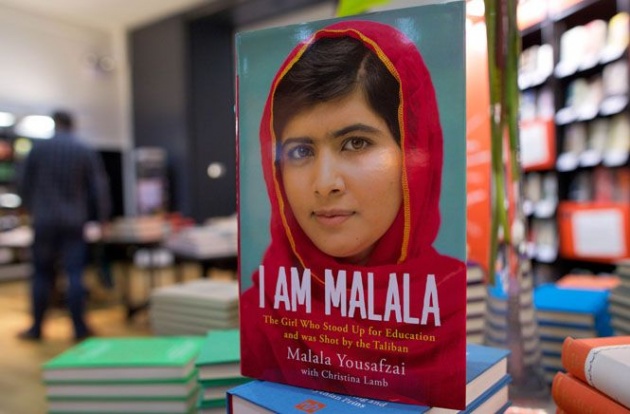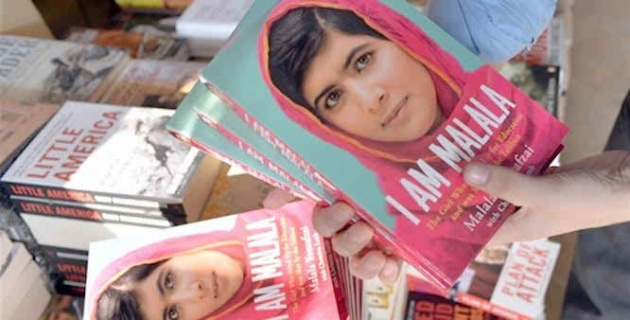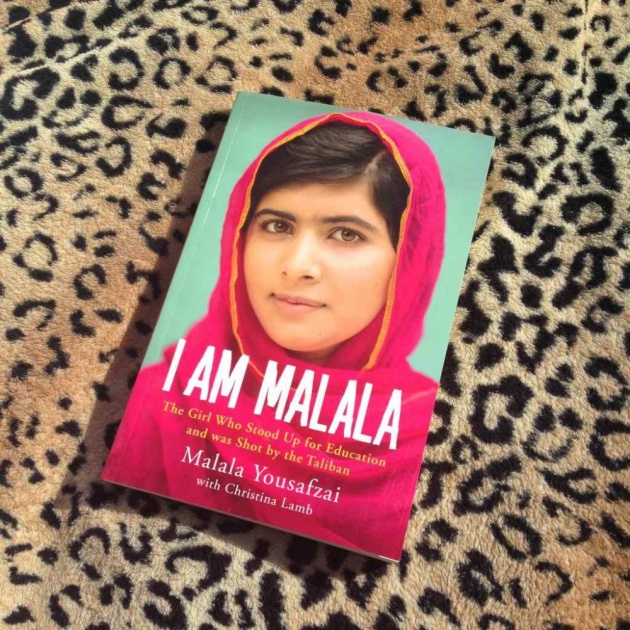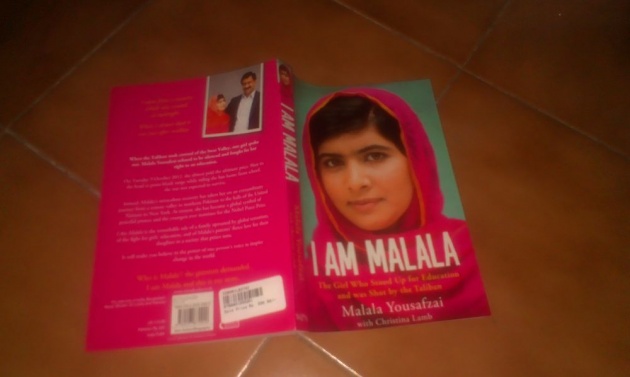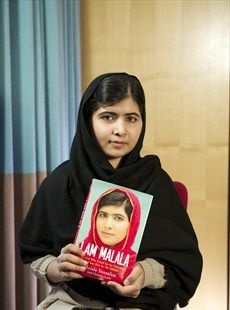 Awards And Achievements:
The big number of awards awarded to Malala is a proof of her passionate personality towards education. Malala yousafzai has slapped in the face of violence after recieving the national and international honours such as National Youth Peace Prize, Nobel Peace Prize and Liberty Medal award. She became the youngest person ever awarded with Liberty Medal. For the encouragement of her moral character, shen was awarded with Anne Frank Award in January 2012. Malala has become one of the name among top 100 globe thinkers in November, 2012. Pakistan has also awarded her with Sitara-e-Shujaat, which is the third highest civilian award regarding bravery.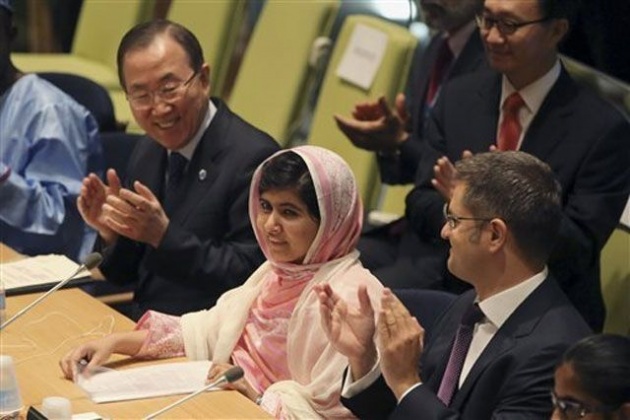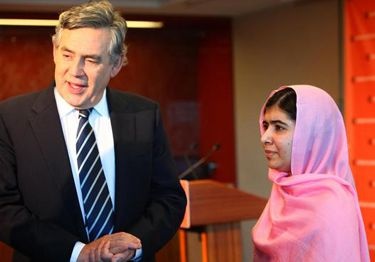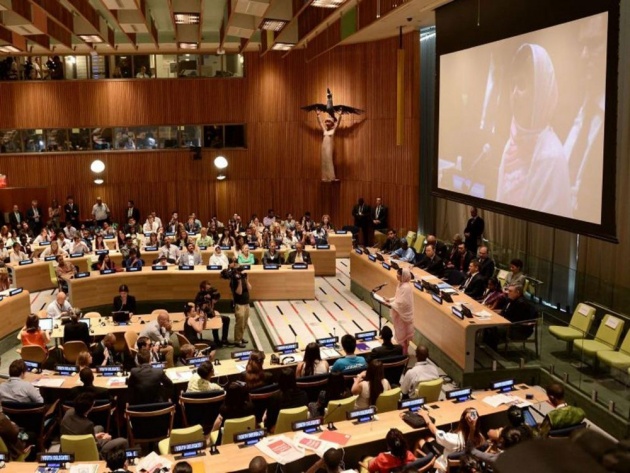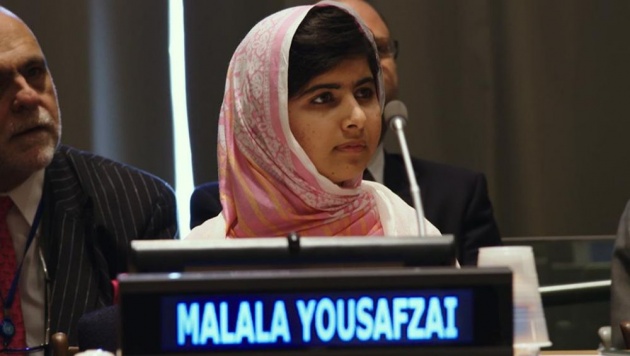 Current Life Of Malala

After

Attack:
In her various interviews given to BBC and other media channels, she claimed that her life, before and after the attack is completely changed. On accepting the award in Oslo, she said that she is proud to be the first youngest Pakistani winning th Noble Peace Prize award. She further said that she wants each and every child to be educated. With the growing public platform, she continued to raise the voice for acquiring the basic rights of education. With a titanium plate fitted and cochlear implant in her hear, she got admitted in Edgbaston High School which is located in Birmingham, United Kingdom. She may not realize the fact but she has become a positive strength and hope of millions of girls world accross the world. She proved herself as an activist, feminist and passionated advocate for women's education.
Facts About Malala: