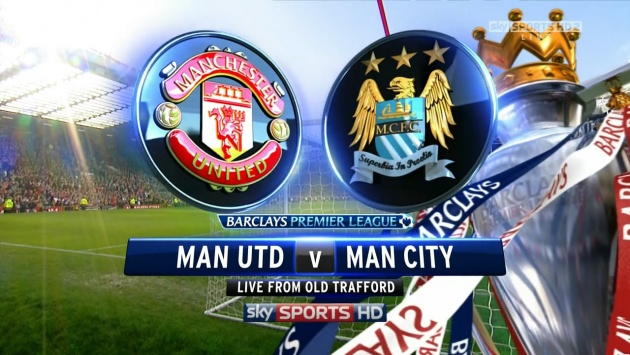 What can be more beautiful than a football derby? I myself stops thinking about the possible answers and try to find a thing that could challenge and answer this questions. When it comes to biggest clubs, it gets even more exciting and further if it is between Manchester United and Manchester City one can never overlook its importance. One of the two biggest clubs of Europe and English Football, the clubs fighting to stand supreme over one of the wealthiest cities of the world Manchester, these two clubs by birth are fighting to get one hand above the other and be a supreme power of the English Premier League. Manchester United have enjoyed supremacy over English football for about two decades now, clubs have come and gone challenging its power but no one have succeeded in their efforts and Manchester City have been in the shadow of Manchester United. Let's ask a simple question to ourselves, who were thinking in 2007 that one day Manchester United will be 7th while Manchester City will be fighting for the title and even on the driving seat. Manchester City and Manchester United met this week and it has been another classic in both of the clubs played fierce battles. Manchester United are currently languishing on 7th spot with much disappointing performances and the days Sir Alex Ferguson look long gone while Manchester City are an unstoppable train crashing through every station wall and their only seems one destination for it and that's the Premier League title.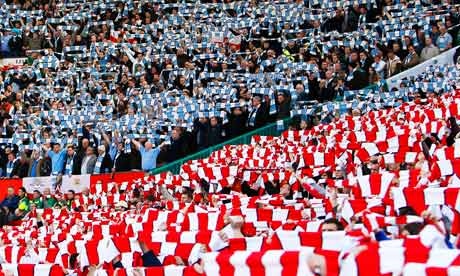 The first match of the derby played earlier this season between two clubs ended in Manchester City wining the match 4-1 a huge knockout victory over their rivals. One thing was obvious that Manchester United had inadequate defensive resources to handle pressure from Manchester City and was thought that its players were in the process of forgetting Sir Alex. Manchester City arrived at Old Trafford with hopes for three points and Manchester United had only one option to do and was to stop Manchester City doing so. Manchester United fielded its biggest possible guns including Wayne Rooney, Michael Carrick, Ferdinand and Juan Mata on the other hand Manchester fielded the most powerful team including Fernandinho, Yaya Toure, David Silva, Samir Nasri and Vincent Kompany.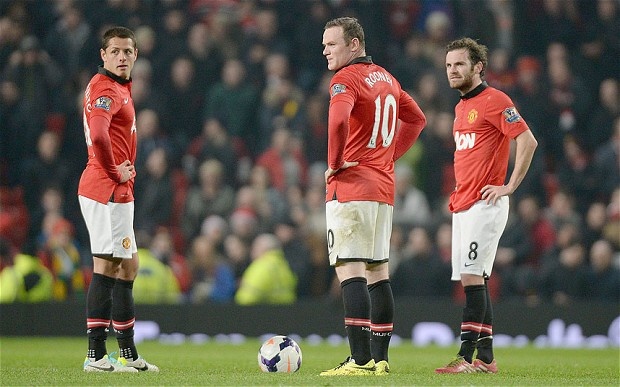 The match started with Manchester City right in the first minute they delivered knock down punch on Manchester United with Dzeko writing his name on score sheet. Any hopes from David Moyes got a serious reality lesson that it is going to be hard to get anything from the game. At full time the score was 1-0 with City leading the game, Manchester United tried hard to get the goal back with Rooney missing two consecutive chances.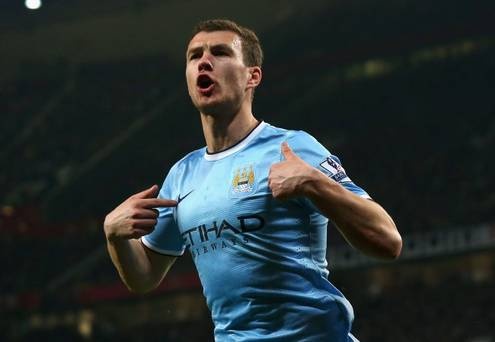 The second half started slowly with Cleverley replaced with Shinji Kagawa, Manchester United were hoping to get something out of the game but any hope was destroyed by the second goal of the night from Eden Dzeko, scoring nicely from the Nasri corner making it difficult for Manchester United to comeback in the team. The third goal came at 90th minute with Yaya Toure and putting the match to the bed and putting a daylight on Manchester United and their performance this season. The most disappointing thing about the match was the performance of Manchester United, not scoring even single goal at home ground. It is so sad to see what has happened to Manchester United and sometimes it feels Manchester United have very low confidence and motivation in them deliver, the quality is their but David Moyes isn't organizing the team well enough to meet the expectations. It is been in news now that David Moyes might be having last days of his Manchester United managerial career.