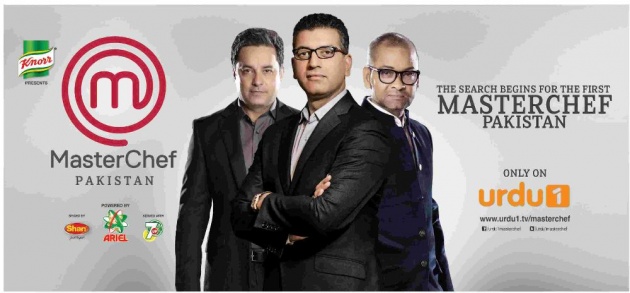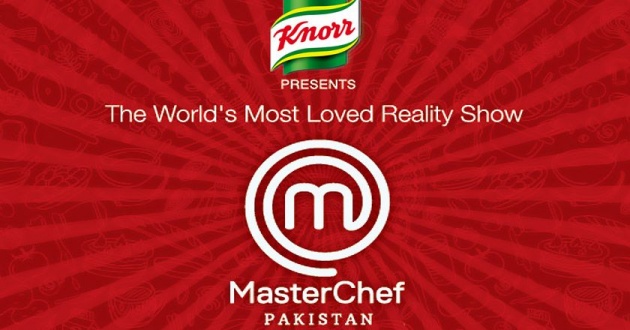 History:
MasterChef is a cooking reality show & the origin of this reality is United Kingdom. The first show of MasterChef was on aired in 1990, later on in 2005 this show was also known as "MasterChef Geo Large", but in 2008 they again came on its old name. The idea of this was created by Franc Roddam under the production of Karen Ross. After getting most popularity among the people they introduced further series named as (Celebrity MasterChef) & (Junior MasterChef). MasterChef's original format has been introduced around approximately 52 countries with the same MasterChef Logo.
In Pakistan MasterChef was produced by Shine Group & telecast on Urdu 1 channel of Pakistan. On 7th April 2014 in Avari Towers Karachi, the launch event was held. In Pakistan till now only one season has completed.
Logo of MasterChef Pakistan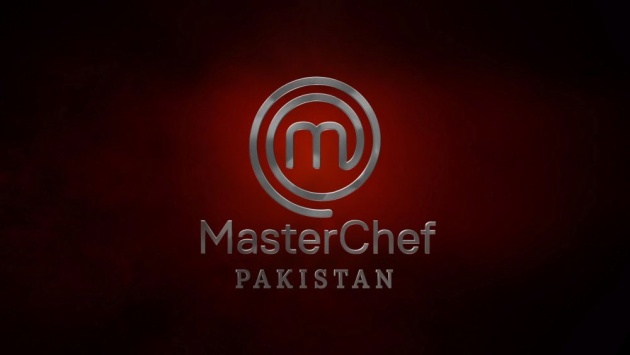 Sponsorship:
Season one was sponsored by Knor,Shan Masala,Ariel & 7up.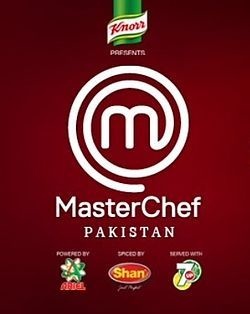 Auditions:
Auditions was taken from throughout the cities like Islamabad,Lahore & Karachi.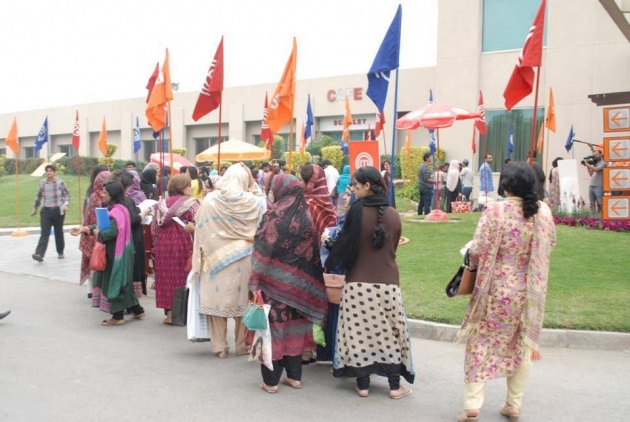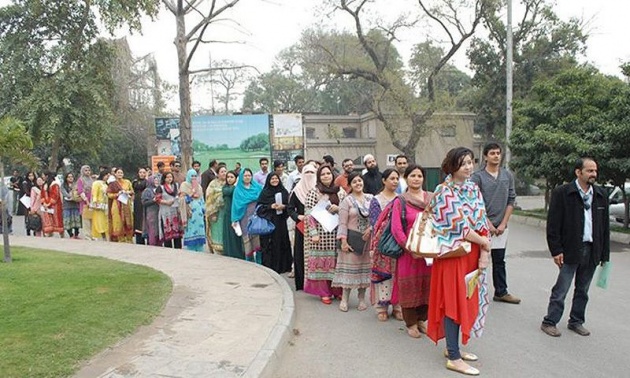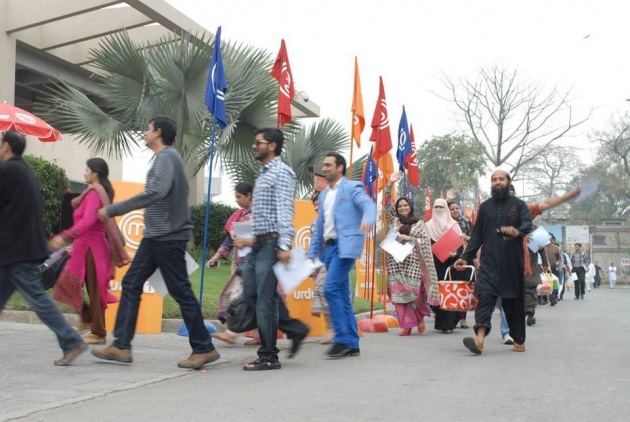 Audition Structure:
Through advertising on TV, desired participants first register themselves through giving website. After registration selected participants have to bring their own dishes then depend on likeness & dislikeness of the judges Red Apron are given for next challenge. After hundred selected participants their is next challenge in which one hour is given by the judges for cooking. After tasted their dishes the judges selected fifty participants, successful selected participants give White Apron for next challenge. In next challenge the judges selected sixteen lucky participants on the basis of their garnishing, cutting & speed skill.
During Registration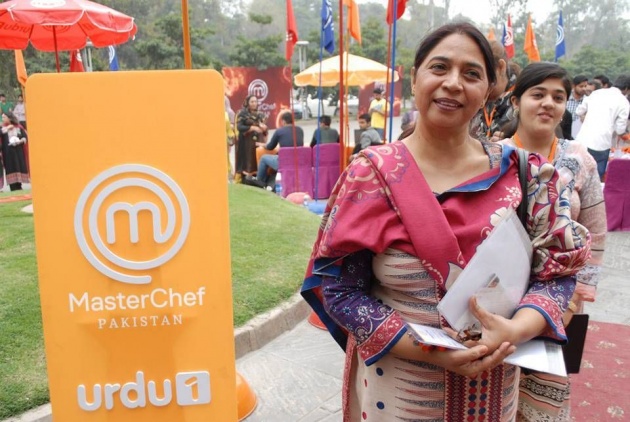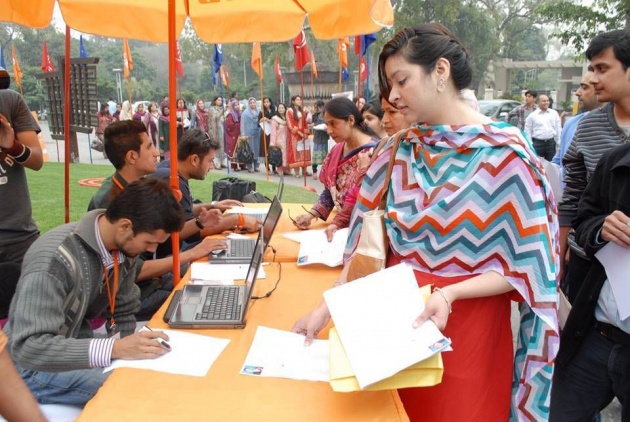 Participant Self made Dish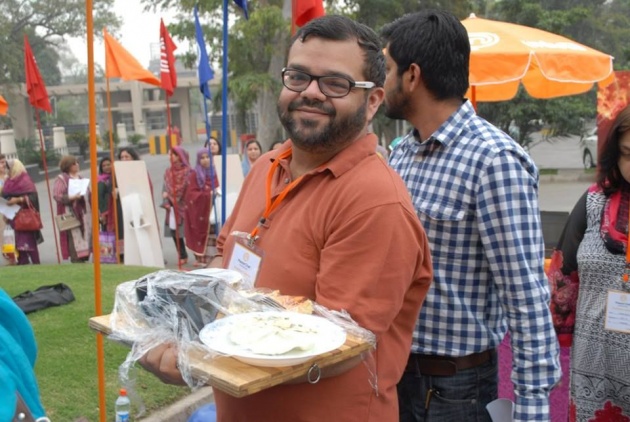 Top Hundred Participants 1st got Red & then White Apron
Show Agenda:
In Pakistan some changes have made in the agenda of MasterChef of Pakistan. According to the agenda of MasterChef of Pakistan, a lot of successful participants selected throughout the Pakistan. After getting the audition from participants they present a food dish in front of the three judges (Mehboob Khan, Khurram Awan & Zakir Qureshi) for qualifying semi final. Judges selected fifty participants for semi final & their selection also have made on this important agenda of show which was firstly they should not professionally cook but also secondly they should be above than eighteen. Then these successful fifty participants competed each others after making different dishes on the basis of their knowledge of food preparation & garnishing. Then finally judges have selected sixteen lucky participants among the large number of fifty participants. Now these sixteen participants are competed to each other in final on the basis of individually & team base preparing food challenges and weekly elimination rounds till a winning MasterChef honour.
Top Sixteen Participants In Final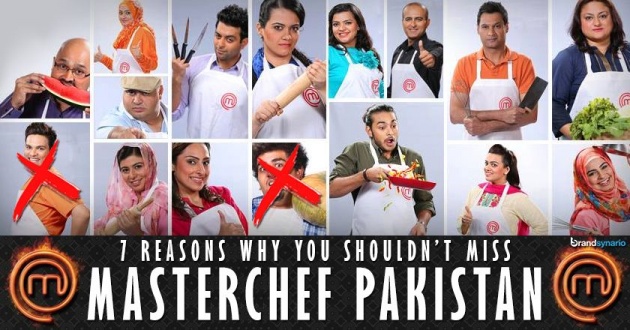 Host:
Sidra Iqbal was the host of the show & Peter Heyword from Austrailia (the high commissioner) was invited for inauguration.
Sidra Iqbal:
Sidra Iqbal is an anchor,drama directed,model,columnist & actress.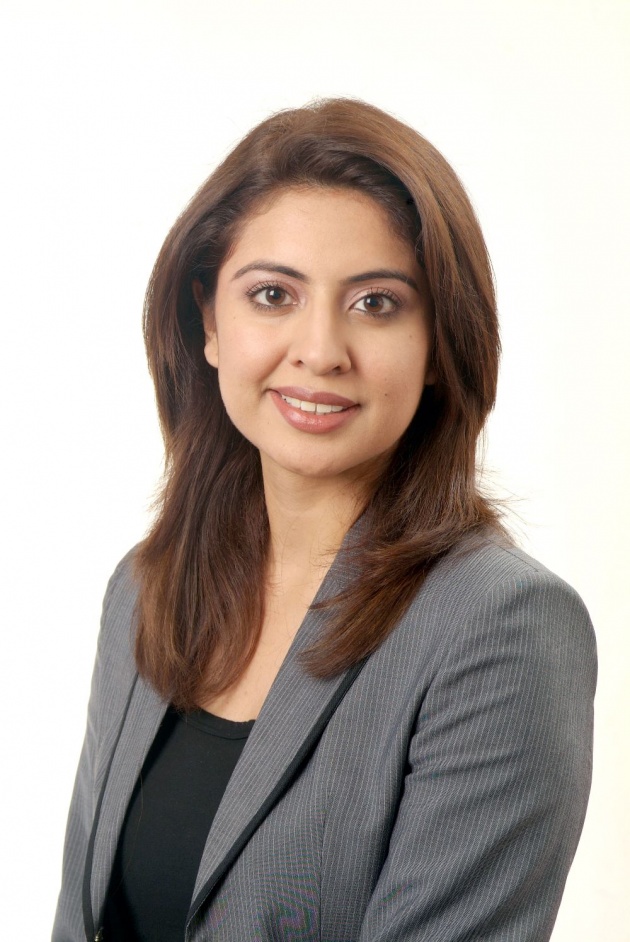 Judges:
To fulfil the responsibilities of judgement three professional chefs has been selected namley Chef Mehboob Khan, Chef Khurram Awan & Chef Zakir Qureshi.
Chef Mehboob Khan:
Chef Mehboob Khan was professional Chef & on the other hand he was also a popular celebrity as well. He had hosted two related cooking programme in which he gave food suggestions for healthy living life.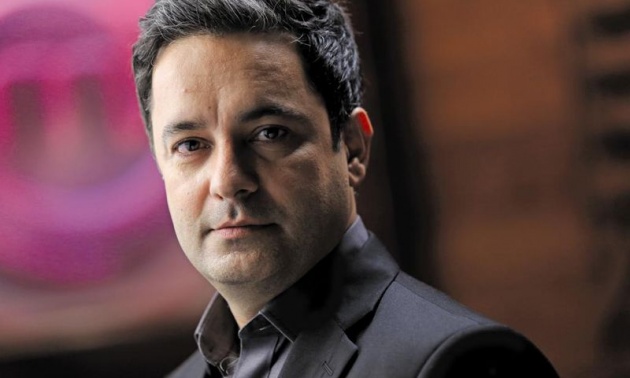 Chef Khurram Awan:.
Second Chef Khurram Awan was Chief Executive Assistant of Director of Food & Beverage hotels & also internationally acclaimed Pakistani Chef.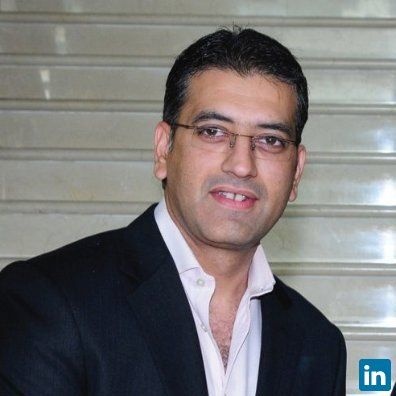 Chef Zakir Qureshi:
Chef Zakir Qureshi was professional Chef & he has hosted cooking show named "Dawat". He was popular Pakistani celebrity.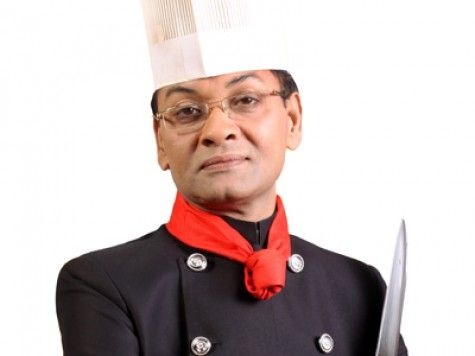 MasterChef Pakistan Judges
Episodes Formats:
Two episodes with different format on Saturday and Sunday of MasterChef of Pakistan was on aired on television.
Format of Saturday's episode:
Episode on Saturday night was of Theme based challenges for participants. This saturday night a 'Mystery Box' was given by judges to every participants with the same ingredients box for making a dish using these ingredients. Then a winner participant is selected by the judges after tasted these dishes. Judges used to give Challenges namely Team Challenges and Out of Station Challenges which were consist of cooking for many people. Then judges selected three lucky participants on the basis of their making perfect dish in which a dominate participant is selected by the judges for the competetion in the Immunity Challenge. After that the judges annouced three lowest participants, so they will face off another challenge for next night which was Elimination Challenge. In Theme based challenge, the winner participant get saved from the Elimination Challenge.
Mystery Box Challenge
Out Station Challenge
Team Challenge
Format of Sunday's episode:
On Sunday night participants faced Elimination Challenge in which judges can again gave a Mystery Box challenge and few cooking food Techniques challenge or Time pressure challenge (in which fix time limit is given by judges).
Grand Final:
Finally In final round three participants remained namley Ammara Noman, Gulnaz and Madiha. Ammara Noman & Gulnaz was selected by the judges while Madiha was rejected. Ammara Noman got the title of winner & Gulnaz remained as runner up.
Ammara, Madiha & Gulnaz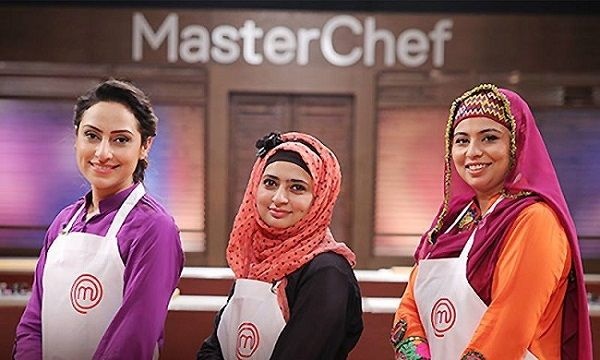 Grand Final Between Ammara, Madiha & Gulnaz
Rewards:
Ammara Noman received five lac cash, a contract of her own recipe book & winning trophy. On other hand runner up Gulnaz received one lac rupees with runner up trophy.
First MasterChef Pakistan Rewards
MasterChef Pakistan Ammara with her family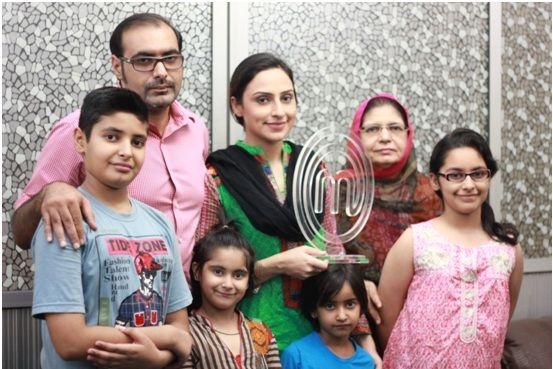 This is the End of my Article. Hope you people enjoyed alot... I spend my hard working here in writing this and want your comments below in comment section.
Thanks for sparing time in reading My 2nd attempt for my virtual home "Bit Landers".... Stay Connected for more articles.. :)