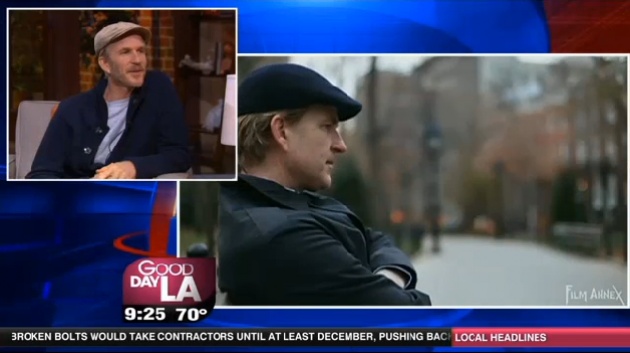 Actor and filmmaker, Matthew Modine, appeared on Good Day LA on Fox on Friday morning to promote his latest film, JOBS, the Steve Jobs biopic that hit the theaters this past weekend. In addition to answering questions about his character, John Sculley, in the film, Modine spoke about the short films he writes and directs, giving special attention to Jesus Was a Commie. Modine mentioned that his short films are currently screening at the HOLLYSHORTS Film Festival in Hollywood and said they were also available to view on Film Annex.
When the show host asked Modine "You're always a busy guy. You like it that way?", he replied by saying, "Well, we have such a short time on this planet, and I feel like I've won the lottery with the successful career that I've had." Having had the chance to get to know Matthew Modine over the past few months, we thought this quote was a perfect indicator of his humble character that shines with thoughtfulness and spirituality.
Visit Matthew Modine's channel on Film Annex to watch his movies, read his blogs, and connect with him! Watch the Good Day LA video here.
Watch Jesus Was A Commie below: