Video Credits: Kapatid Tambayan via YouTube
Video Source: Ronald Chazzy Rebutica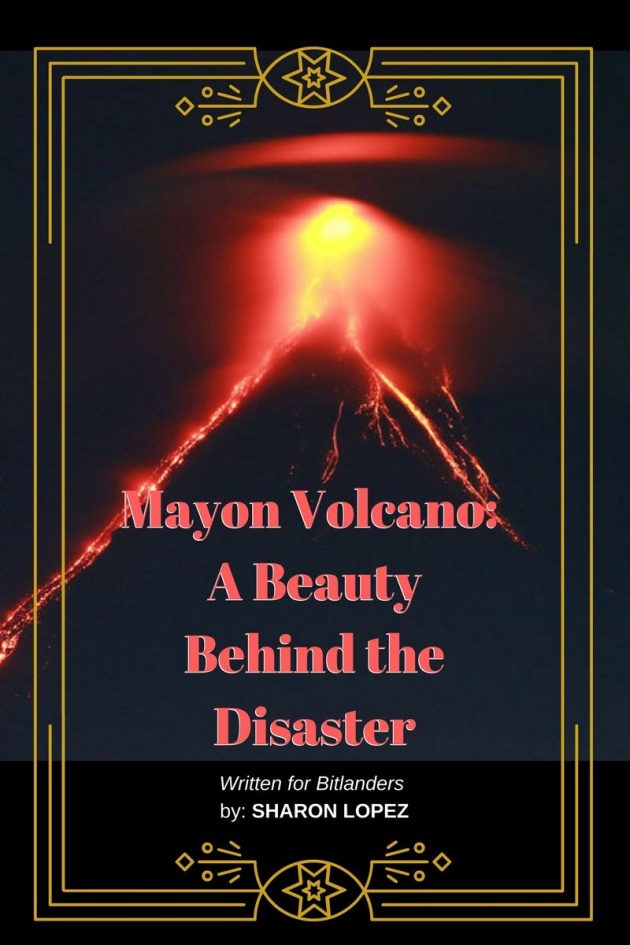 Image Credits: Sharon Lopez via Bitlanders
Photo used for background from Temblor.net blog graphics was created thru Canva.com
A few days back when the Philippine Institute of Volcanology and Seismology (PHIVOLCS) announced the possible eruption of Mayon Volcano or Mt. Mayon, hence declaring an alert level 3 and prevented people from entering the 6-kilometer radius permanent danger zone (PDZ). PHIVOLCS likewise declared an additional 7-kilometer danger zone on the southern flanks to prevent untoward incidents caused by rockfall, landslide and sudden explosion.
Suspension of classes was likewise announced earlier and constant reminders were being sent out by the National Disaster Risk and Reduction Management Council (NDRRMC) giving warning of the possible risks. An ordinary citizen will receive constant reminders thru text messaging. This is one of the programs of the NDRRMC in order to minimize risks of an impending disaster.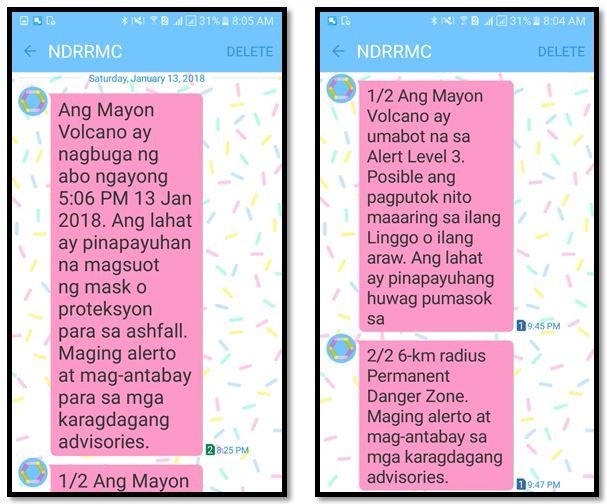 Image Credits: Sharon Lopez via Bitlanders
Text Messages Translation:

(1)Mayon Volcano spewed ashes this 5:06 PM 13 Jan 2018. Everyone is advised to wear a mask. Be alert and watch out for further advisories.

(2)Mayon Volcano is on alert level 3. Explosion may occur in the next weeks or days. Everyone is advised not to enter the 6-k danger zone. Watch out for further advisories.
The Local Government of Albay declared the province under the State of Calamity. Residents who are living within the danger zones were evacuated to prevent loss of life and other untoward incidents. Several public school buildings, including that one near our home, Bagumbayan Central School, was used as an evacuation center. There are several families occupying the school building.
To date, Mayon Volcano has recorded fifty-two (52) historical eruptions including the one that is currently happening. The last historical eruption happened on August 12, 2014, with a lava dome growth type eruption. The most destructive eruption which I could remember was in 2006 killing thousands of people. I was staying in Sorsogon province during those time and just decided to transfer to Albay on the following year.
Physical Characteristics of Mayon Volcano
Image Credits: ThePhilippineWondersBlogspot.com
Mayon Volcano is a Stratovolcano also known as a composite volcano is located in Albay, Philippines. It has an elevation of 2.46 kilometers, a base diameter of 20 kilometers and a base circumference of a 628-kilometer radius. This type of volcano is conical meaning forming a cone and is made up of layers of hardened lava, tephra, pumice and volcanic ash.
The Beauty of Mayon Volcano
Image Credits: MangoTours.com
Mayon Volcano is one of the most beautiful volcanoes in the world and amidst the danger, many tourists, both local and international, would visit our place to witness this phenomenal beauty. This is one of the income sources of the province that is why the local government is trying its best to develop the whole province to be a tourist-friendly place so as to encourage more visitors to come and to spread out the good experience.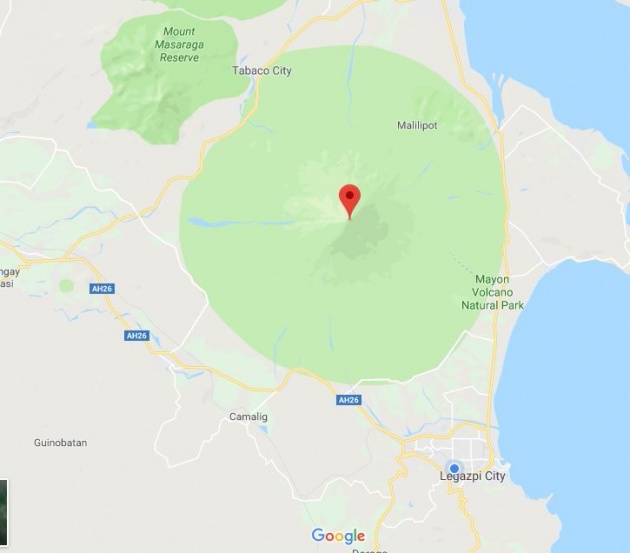 Image credits: Sharon Lopez via Bitlanders
A screenshot of Google map showing the area covered by Mayon Volcano
Albay, Philippines the province where the Majestic Mayon Volcano is located is 300 km from Manila. You can come to Albay via plane or a long travel via land. A plane travel will take an hour from Manila to reach the place while land travel might take around 10 to 12 hours.
Nowadays, there are more hotels in the vicinity of Legazpi City ready to accommodate more tourists who would like to spend their nights in the place. There are hotels wherein you can have a good view of the Mayon Volcano while having a dinner. Restaurants offering a variety of food menus are also increasing in number. 24-hour convenient stores are also placed in every corner of the place especially in Legazpi City which is the center of trade.
Compared to the previous years, ATM booths can now be found throughout the place for easy and convenient access to everyone. More malls, coffee shops, and other places to enjoy the day.
Truly, it is more fun to be in Albay!
A Story of True Love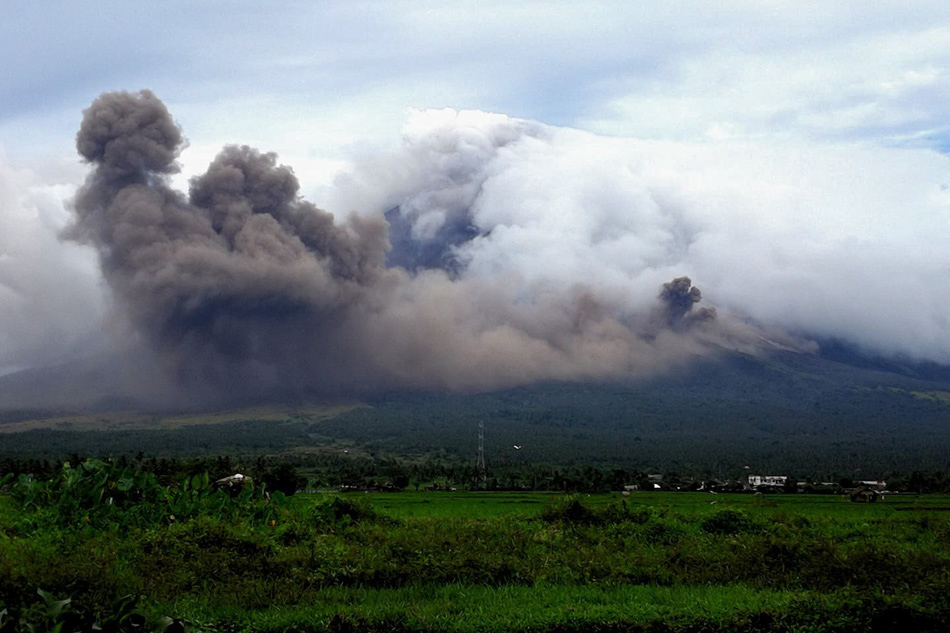 Image Credits: ABS-CBN News
One of the photos taken from the current activity of Mayon Volcano has captured the interests of the netizens. This photo which had been taken by photojournalist Ciriaco Santiago III has gone viral all over Facebook. Conflicting views and opinions flooded over the social media regarding the photo until another netizen uploaded an illustration made by Kirby Rosanes. Please refer to the photo below:
Thus, the mythical story of Daragang Magayon was recalled and spread out in circulation. For those who haven't heard the story yet, let me share it with you.
According to the story which I have known during my childhood years, there was a lovely maiden named Daragang Magayon (Translated as Beautiful Maiden) who had a suitor by the name of Pagtuga who consistently gave gifts to her father, the Chieftain to win his approval of marrying his daughter.
However, Magayon already has someone whom she gave her heart by the name of Panganoron, a brave young man who saved her from drowning when she attempted to bathe in Yawa River. Panganoron asked Magayon's hand from her father but this made Pagtuga furious.
Magayon and Panganoron came to a tragic end fighting for their love. From where their bodies rested grew a mountain formation which later on became the Mount Mayon or the Mayon Volcano. You may read the complete story here.
Image Credits: Bassilyo Official Facebook Page
Original Illustration by Kirby Rosanes
Mayon Volcano as a Disaster
Image Credits: Rappler.com
Disaster is defined as a sudden event, such as an accident or a natural catastrophe, that causes great damage or loss of life. While some people find this activity to be a thing of beauty, there are those individuals who consider this as a disaster, a calamity, hazard, or catastrophe. Those are the people who are living near the main area of the Volcano.
The government could not prevent the people from staying near the place because most of them get their livelihood from the place. The soil near the area is fertile and this is the best place for farmers to grow their crops. That is why the government can only make some regulations such as setting a boundary, like keeping the people from entering the permanent danger zone.
Image Credits: Express.Co.UK
It is also the duty of the government to closely monitor the activities of the volcano so as to inform the residents living near the area when there is a danger and there is a need for them to temporarily vacate their homes for their own safety.
The government foresees disastrous events as part of our lives. That is why, from the smallest government unit, the barangay up to the provincial government units, they are required to set aside a fund for calamities that they can be used when there is a calamity. They cannot spend this fund for other purposes other than for preparation and mitigation during calamities. The declaration of the whole province of Albay under the State of Calamity is one measure so that the local government units can use the fund for calamity.
Such fund can be used to support the families who temporarily living in the evacuation centers while they weren't allowed to go back to their homes.
On the final thought...
Image Credits: Temblor.net
Mayon Volcano will always be associated with two contradicting views, a beauty, and a disaster. While people from other places are eager to come and see what it really looks like, the people living near the area are trying to find other places to safeguard themselves and their families.
Just hoping that the government could find a permanent solution so that we would only refer to it as a beauty and remove the term disaster.
Here is another video depicting the beauty of Mayon. I hope you enjoy it...
Video Credits: The Young Observer via YouTube
Thank you, everyone, for dropping by and reading this blog post and watching the videos. You will be truly amazed by the phenomenal beauty of Mayon Volcano.
Meanwhile, here is a Querlo Chat for you...
Written and submitted: January 20, 2018 - PST
References:
NDRRMC
___oOo___oOo___oOo___
Written for Bitlanders:
by: Sharon Lopez
Thank you for reading.
Please visit my BLOGS for more useful blog posts.
Sharon Lopez is a graduate of Bachelor of Science in Commerce Major in Banking and Finance and currently working in the government handling programs on Business Friendly and Competitive LGUs.
You may visit me on Facebook.
-oOo-
Would you like to earn from sharing your ideas, videos, and photos? Join us in Bitlanders!
Disclaimer: The views and opinions expressed in this blog post are that of the author and does not in any way represent the agency or department she currently belongs.
Additional Note: The opinions presented in this review may be subjective but does not in any way influenced by compensation in any form. The author does not receive remuneration for this review and the opinions are based mainly on her experience.