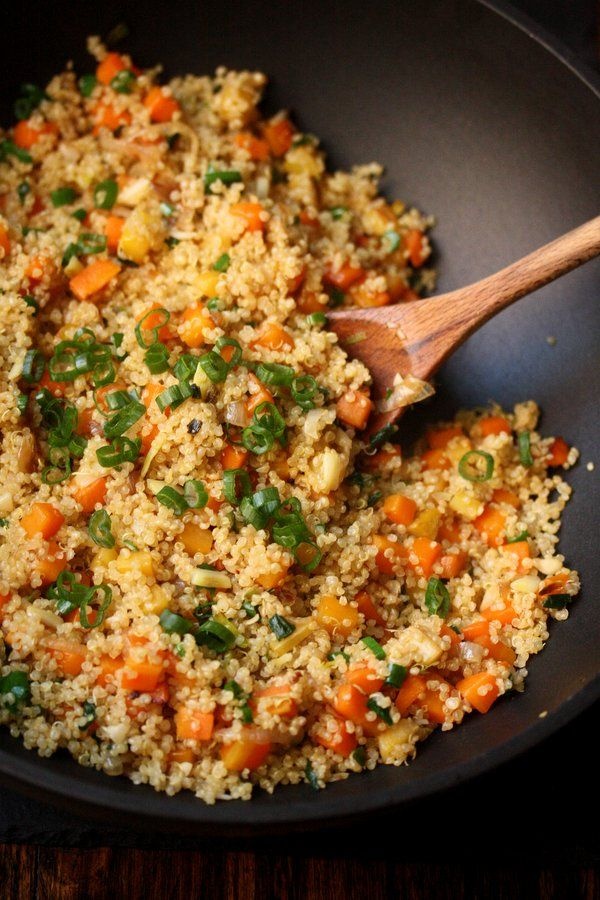 They say that the first Monday in January is the most depressing day of the whole year. Even though I don't technically work in an office, being back at my desk after a week of colada drinking and beach frolicking, followed by another week of stew eating and couch hibernating, was a colossal bummer. I couldn't even bring myself to write this post yesterday. And it's a sad day when I'd rather reorganize my medical insurance papers than write about quinoa.
Perhaps it was the lingering nerves that went into making this quinoa that ultimately lead me to procrastinate writing about it for nearly a month.
Back in December I was invited to a potluck. Ordinarily, potlucks are my jam. They're a completely no pressure way to cook and host, and having written an entire section of my cookbook about perfect portable dishes to make for them, and being the owner of probably 10+ url's with the word potluck in them (who says hoarding can't be virtual), I should have been preparing for it with my eyes closed. But this particular potluck was being co-hosted by Dana Cowin. So, yeah…there was that to consider.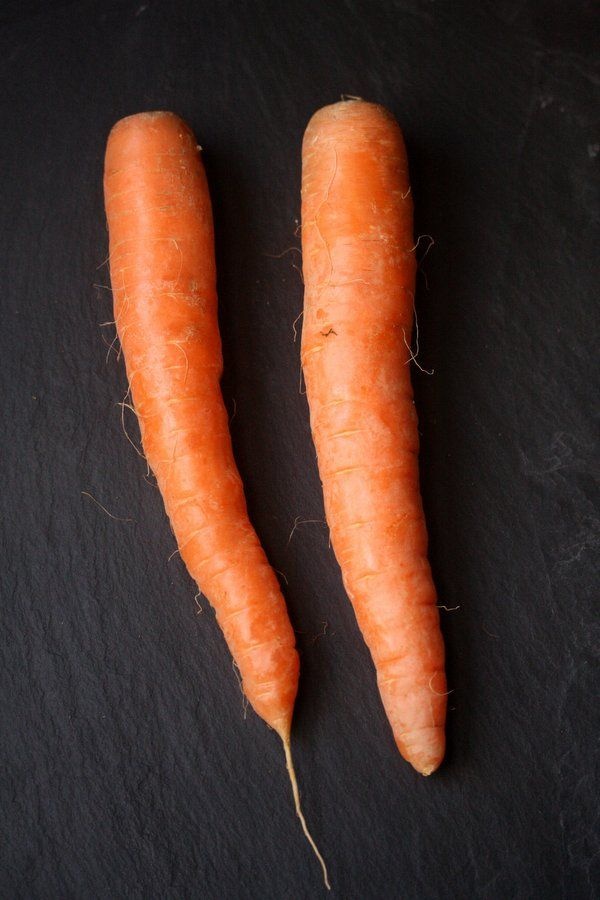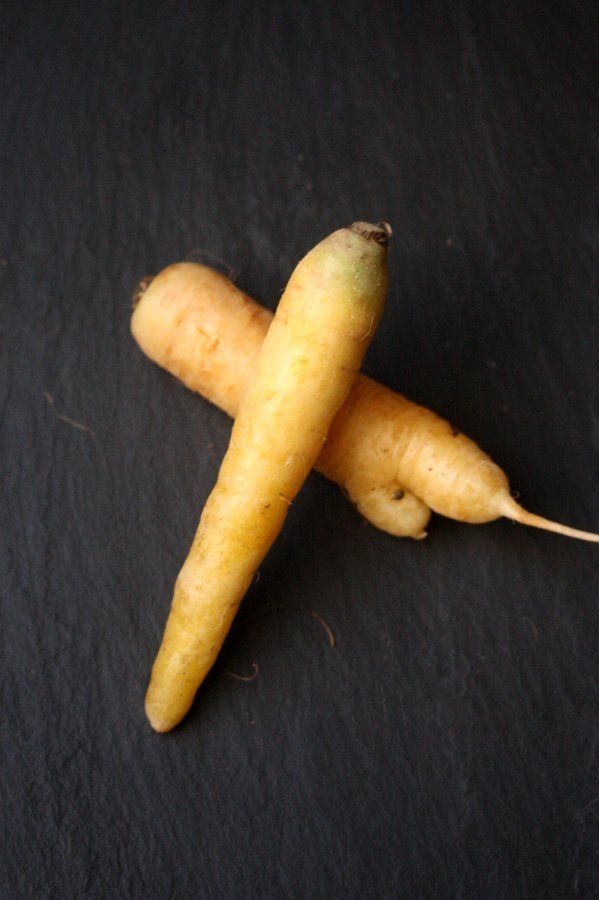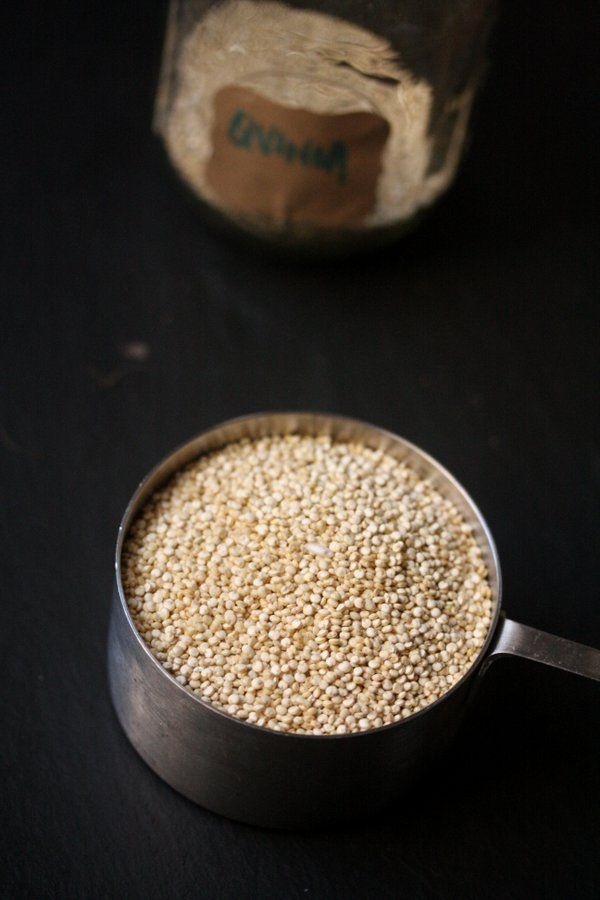 Dana is in the process of developing recipes for her upcoming cookbook. So she enlisted her friend (and my mentor) Cheryl to help gather a small group of fabulous females to taste test and contribute to the meal. Since I've had some recipes in Food & Wine, technically Dana has already eaten my food. But in high-pressure scenarios, rational thinking like that rarely comes into play.
I knew that the cookbook dishes being tested were Korean meatloaf and kimchi pickles, so I decided to go with an easy fried rice to round-out the pan-Asian spread. A few weeks prior, my client had asked me to make traditional fried rice but substitute quinoa. She was convinced that if it had all the same flavors and elements of fried rice, that her kids would not notice the slight textural difference at the heart of the dish. I was skeptical at the time, but it did indeed fool them. And that's probably because the textural difference made it so much better than 90 percent of the fried rices I've ever eaten.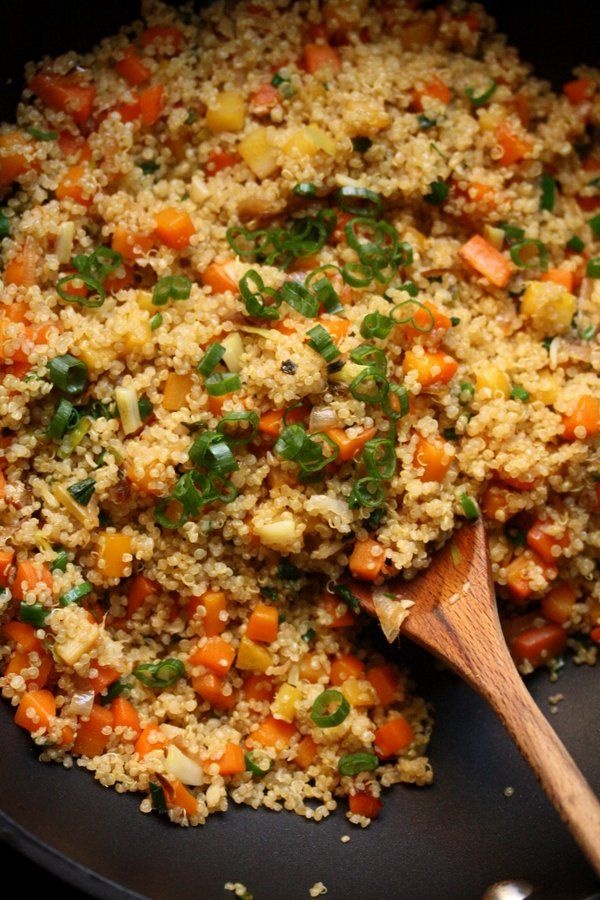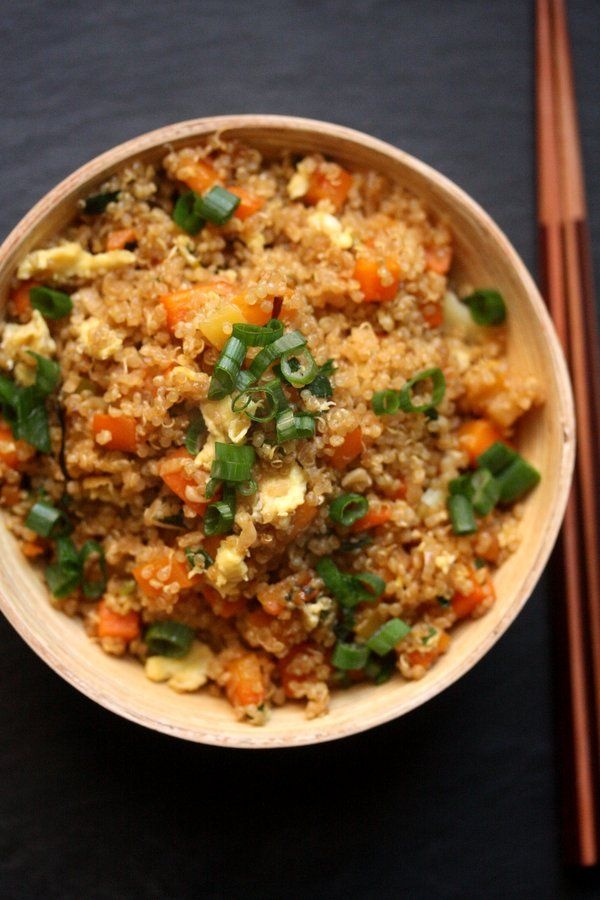 The beauty of using quinoa – which is generally a lot less fussy to prepare than rice – is that you don't have to make it in advance and let it dry out. If you use fresh rice versus stale leftover grains from a take out container, the final dish ends up being a little mushy. The grains don't toast as well in the pan, and when they're not over the hill and starved for hydration, they don't absorb all the flavors you add to them. Quinoa, on the other hand, can be cooked to al dente without being too toothsome in the middle. And when you finish it in the pan, you get the benefit of all that flavor being infused into the grains (a la a pilaf) and the sturdy texture that a good fried rice demands.
I think it went over well. At least, according to instagram it did. But perhaps you should be the judge of that. The secondary bummer of the first Monday in January is that we're expected to stick to our healthy resolutions (at least for a week), but it's so cold outside all I want to eat is a pound of rice. Luckily, health hacks like this quinoa are not a bad compromise. So long as I can procrastinate writing about them.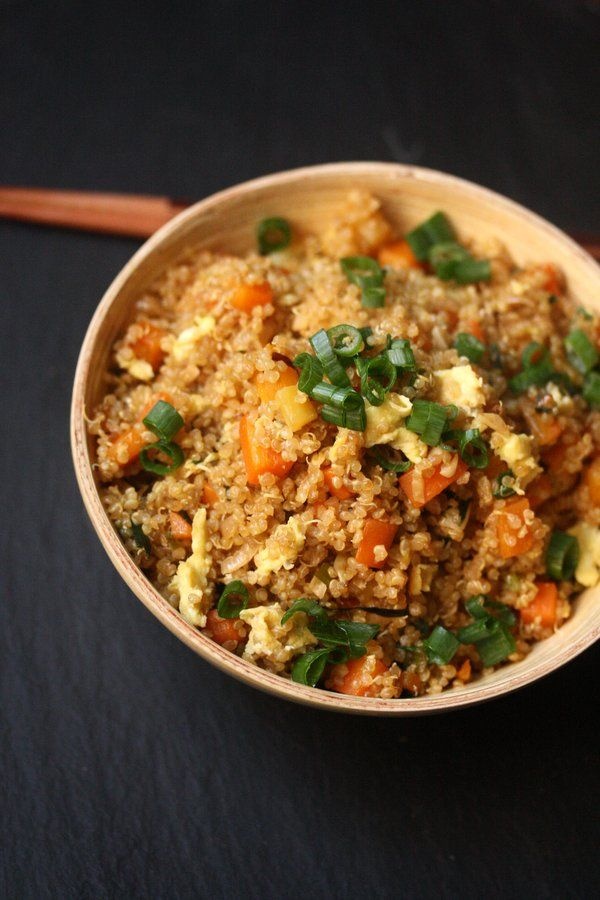 Ingredients
1 cup quinoa
2 cups water
2 tablespoons coconut or vegetable oil
4 medium carrots (preferably assorted colors), diced
2 medium shallots, thinly sliced
4 scallions, white and green parts separated, thinly sliced
Sea salt
4 garlic cloves, minced
1 tablespoon minced fresh ginger
2 tablespoons soy sauce
2 teaspoons toasted sesame oil
1/2 teaspoon sriracha
2 eggs, beaten
Instructions
In a medium lidded saucepan, combine the quinoa and water and bring to a boil. Cover, turn the heat to low and simmer for 15 minutes, until the quinoa is al dente. Uncover and remove from the heat.
Meanwhile, heat 2 tablespoons oil in a large wok or nonstick skillet. Saute the carrots, shallot, and white scallions over high heat until soft and beginning to brown, about 6 minutes. Season with salt. Add the garlic, ginger, and green scallions and stir fry until fragrant, another 2 minutes. Fold in the quinoa and stir fry until well-coated in the vegetable mixture and beginning to toast, 3 minutes. Stir in the soy sauce, sesame oil, and sriracha.
Push the quinoa to the side of the pan to create a well. Pour the eggs into the well and cook, stirring gently, until nearly set. Toss the fried rice with the eggs. Transfer the quinoa to bowls and serve right away.