MEDIA RELEASE – FOR IMMEDIATE RELEASE
WISE Completes First Mission in Afghanistan
New York City, NY, September 12, 2014 – The Women's Initiative for Sanctioning Empowerment (WISE), a recently founded nonprofit aid organization, has completed a successful mission to provide medical and educational assistance in several provinces of Afghanistan. WISE collected, shipped and delivered much-needed medical supplies, nutritional supplements, over-the-counter medicine, clothing, and books for Afghan women and children. The organization provided this aid to clinics and orphanages in five different provinces: Kandahar, Bamiyan, Wardak, Nangarhar and Laghman.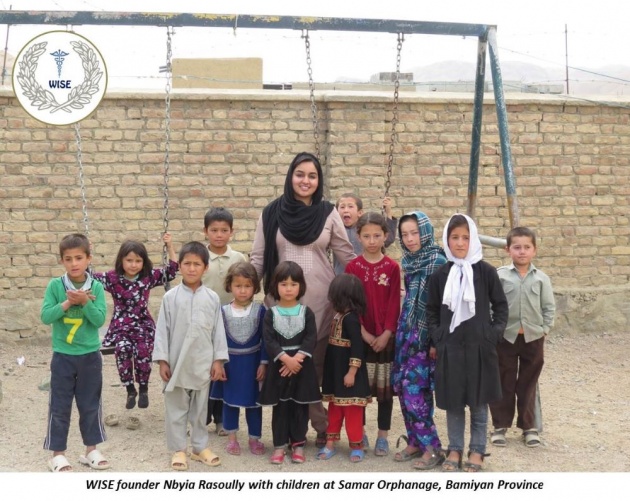 WISE is a 501(c)3 nonprofit organization registered in the United States. It was started by women on the belief that basic health care and education should not be limited to first-world countries.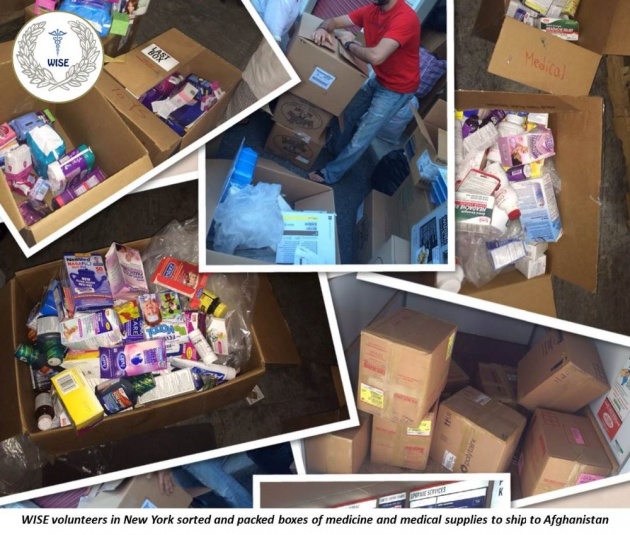 Upon arrival in Afghanistan, WISE founder and president Nbyia Rasoully met with Afghan volunteers and health care leaders throughout the country to kick off the project and ensure that delivery was completed successfully, efficiently and safely. WISE personally obtained approval from the Afghan Minister of Public Health, Dr. Soraya Dalil, for distribution of donated medical supplies in clinics. WISE members also met with the Deputy Minister of Women's Affairs to discuss creating programs for female education and training in the medical field.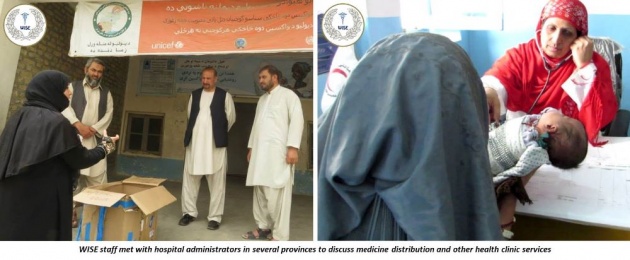 In addition to delivering necessary medical supplies, WISE volunteers conducted several public health workshops to educate individuals on basic personal hygiene and prevention measures against the predominant diseases in Afghanistan. WISE missions strive to foster an atmosphere of learning so that communities in need will have the opportunity to thrive.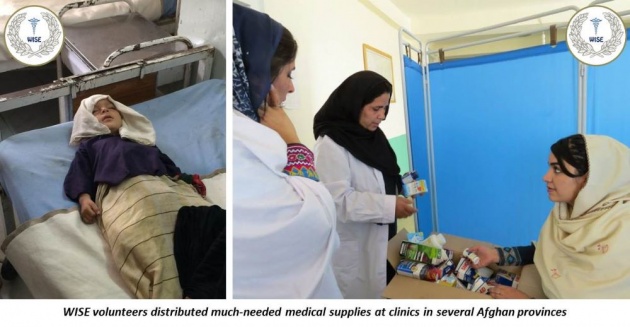 With the support and assistance of the Afghan Red Crescent Society, WISE staff traveled to Kandahar to provide medical relief to needy patients. Kandahar is Afghanistan's second largest city, and is the capital of a large province in the south where 65% of the population lives in rural areas. WISE members met with Abduil Qayum Polkhla, the head of the Ministry of Public Health in Kandahar, to identify clinics that needed the most assistance. Pokhla said, "There is no clinic in Kandahar that will not need the help. Every clinic is in a difficult situation, even in the city. However, we will ensure your supplies are used efficiently and delivered safely."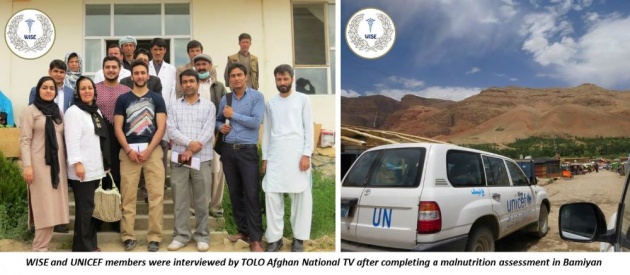 WISE also teamed with UNICEF on this assistance visit to help analyze malnutrition in women and children of Bamiyan province. Over the course of a week traveling deep into the rural areas of Bamiyan, WISE and UNICEF volunteers surveyed malnourished patients in clinics and provided them with over-the-counter medicines. WISE provided items such as prenatal vitamins for pregnant mothers, iron supplements for anemic patients, first aid creams for children visiting the Emergency Room, and multivitamins for breastfeeding mothers and children.
WISE continues developing and supporting charitable medical initiatives in Afghanistan and other developing countries. For more information about the organization's first project in Afghanistan and future projects, visit the WISE website at www.wiseworld-wide.org.
###

About Nbyia Rasoully
Nbyia Rasoully is the founder and president of the Women's Initiative for Sanctioning Empowerment (WISE), a 501(c)3 nonprofit based in New York. Rasoully founded WISE as a charitable initiative with a group of medical professionals, teachers, and students. She holds a B.S. in Biomedical Engineering and M.S. in Business Management from Rensselaer Polytechnic Institute, and is currently studying Public Health at Columbia University in New York City. Although she was born and raised in New York, her family is originally from Afghanistan.
###