Like most of us, I always wonder where the previous year went when New Year's eve approaches. With 2014 upon us, I always like to look back at 2013 and reflect on some of the highlights that happened with me and my animation company, Meditating Bunny Studio Inc.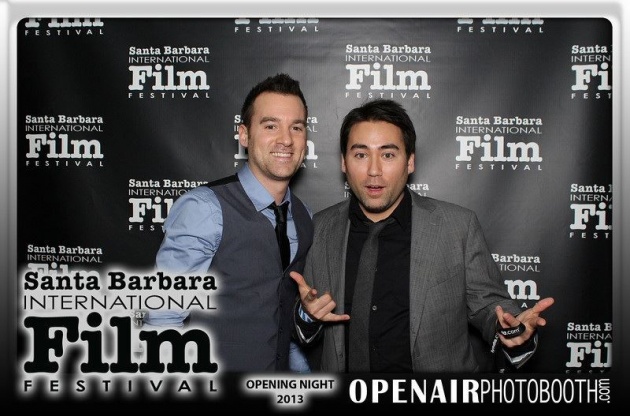 January 2013 - Yellow Sticky Notes | Canadian Anijam has it's World Premiere at the Santa Barbara International Film Festival. My best buddy Daren came with me to celebrate!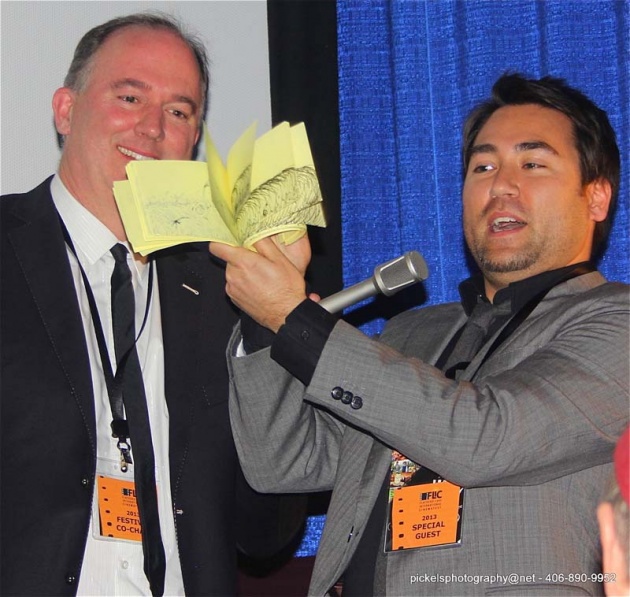 February 2013 - At a retrospective of my work at the FLIC (Flathead Lake International Cinemafest) in Polson, Montana organized by long time friend Daniel Smith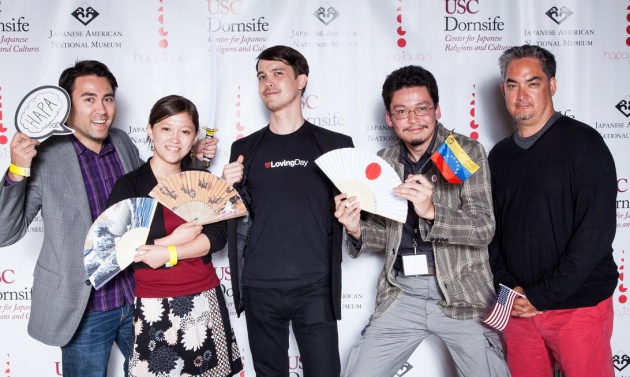 March 2013 - Presented an extended 15 min. clip from my upcoming feature documentary, Mixed Match, at the Hapa Japan Conference in Los Angeles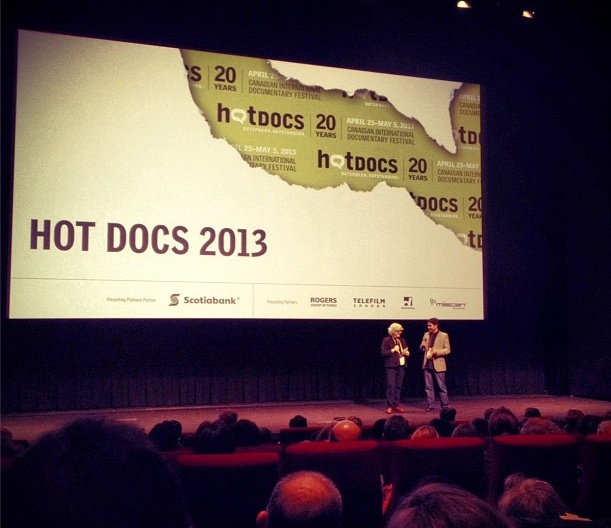 April 2013 - Yellow Sticky Notes | Canadian Anijam has its Canadian Premiere at Hot Docs in Toronto in front of a sold-out audience of over 500 people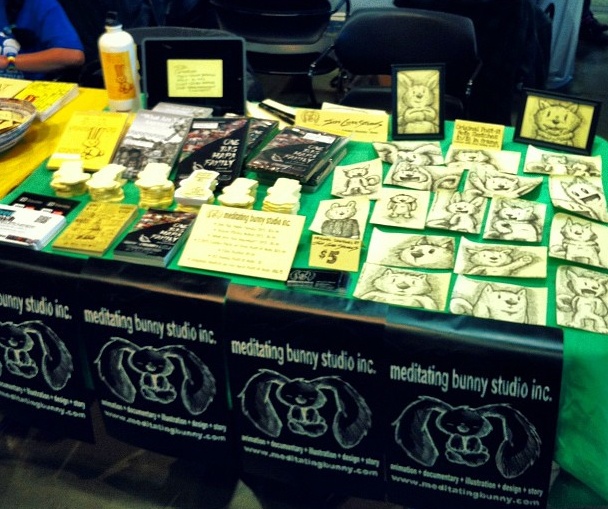 May 2013 - Hanging out at the Vancouver Comic Arts Festival selling some Meditating Bunny Studio Inc. merchandise and sticky note drawings
June 2013 - Flew to Melbourne, Australia to attend the Melbourne International Animation Festival where Yellow Sticky Notes | Canadian Anijam had its Australian Premiere
August 2013 - Screened my feature documentary One Big Hapa Family in Hing Hay Park as part of the Seattle Asian Film Festival outdoor screening series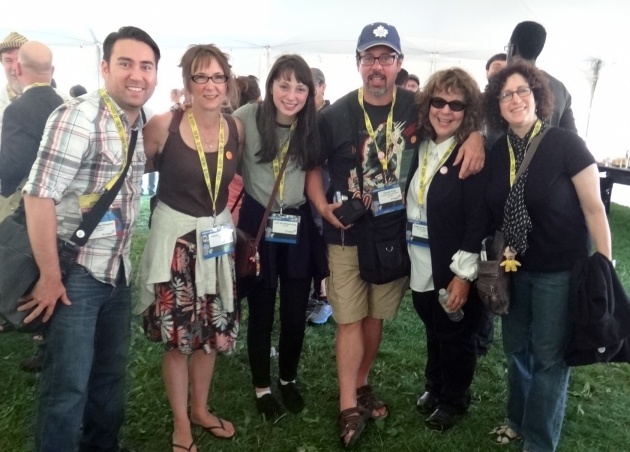 September 2013 - Attended the Ottawa International Animation Festival with some animators from Yellow Sticky Notes | Canadian Anijam to accompany the screening of the film in the Canadian Showcase.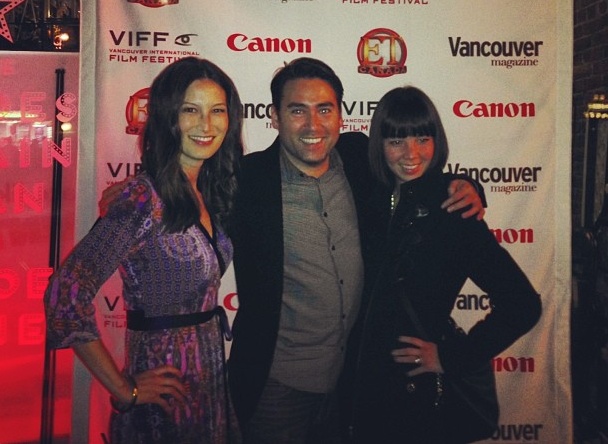 October 2013 - Took in my local Vancouver International Film Festival. Attended some great screenings along with some really great parties!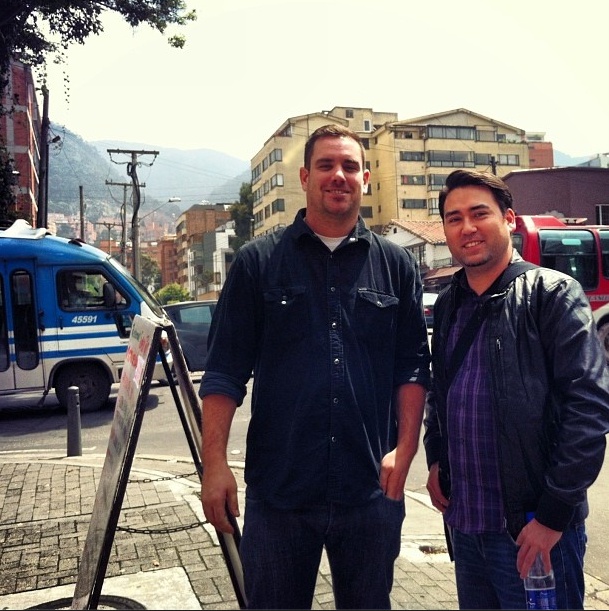 November 2013 - Animation buddy, Todd Ramsay and myself travel down to Bogota, Colombia on an economic trade mission to visit animation studios in Colombia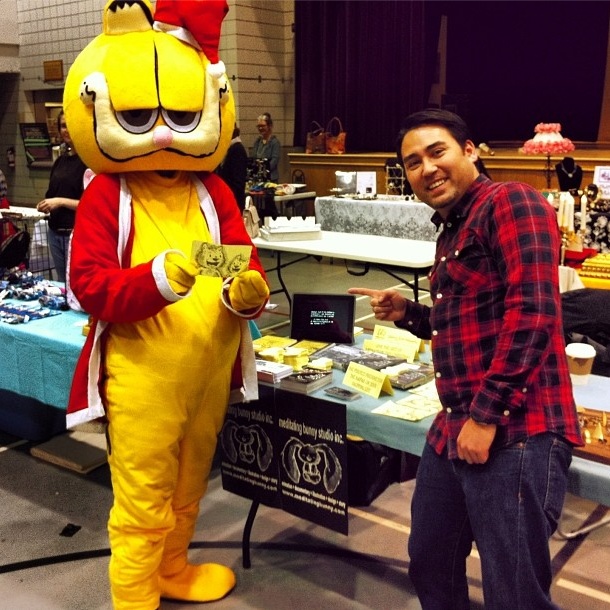 December 2013 - Sold some more merch at some Christmas markets in Vancouver. Looking forward to releasing a new quirky little animated film, Cats, in 2014!
Happy New Year everyone and please subscribe for updates on new videos and blog posts! Wishing you all the the best in 2014!
-Jeff