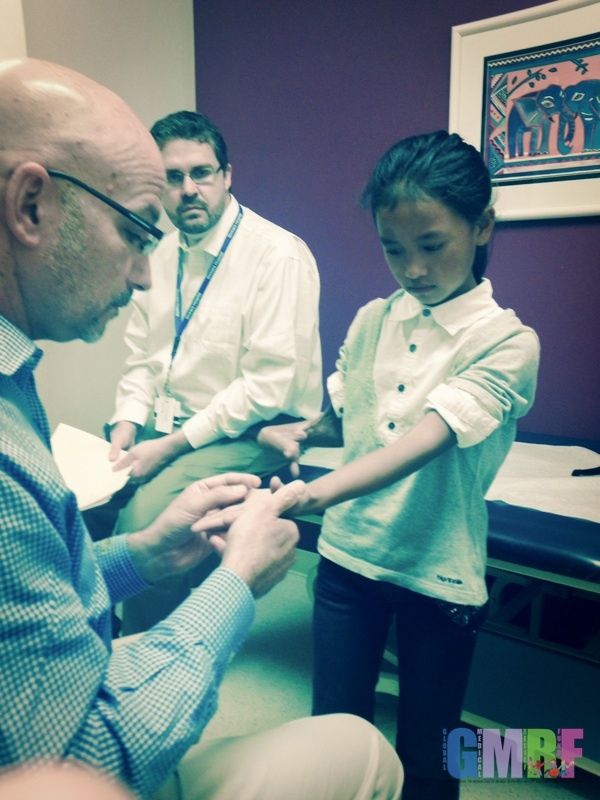 Meet our precious Sarki! Sarki is from the Himalaya region, approximately 8,000 feet above sea level. Sarki and her parents, along with her five siblings, live in a single-room hut in a remote area of Nepal. From the city of Kathmandu, the mountain where Sarki and her family reside is an eight hour trip by car and then a six hour walk.

When Sarki was two years old, she stumbled into the family's fire-burning stove during the night. Due to extreme hunger, she was restless and unable to sleep. Her father was out tending to sheep and her mother, being deaf, did not hear her cry. The accident left Sarki with severely burned hands, especially her right one.

Thanks to a network of organizations and our donors, now ten-year-old Sarki and her guardian arrived at the "Dare to Dream" house on August 31st. She will be in our care through this six month life changing journey as she receives treatment for her burns at the Shriners Hospital for Children in Philadelphia. Her surgery is scheduled for September 9th, and she is eager to begin using both of her hands again.