In my previous blog "Follow me around and be cute! - Final Fantasy XIV: A Realm Reborn" I wrote about minions system in Final Fantasy XIV: A Realm Reborn, a MMORPG developed by Square Enix and Naoki Yoshida as producer and director. I am here to introduce you more cute minions! Do you like kitties? if you do then you will definitely like this lovely pet :)
Minion: Coeurl Kitten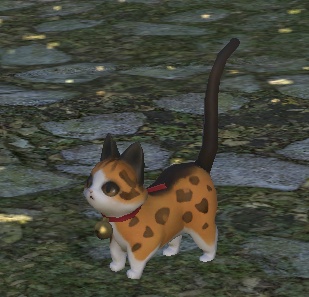 "It will still be several summers before his trademark whiskers grow out.
Coeurls are extremely proud and defiant creatures, even when young. Faced with insurmountable odds, a coeurl will rarely shy away from a fight, choosing rather to perish in combat than run. This characteristic keeps coeurl numbers low, but ensures the strength of those who survive."(source)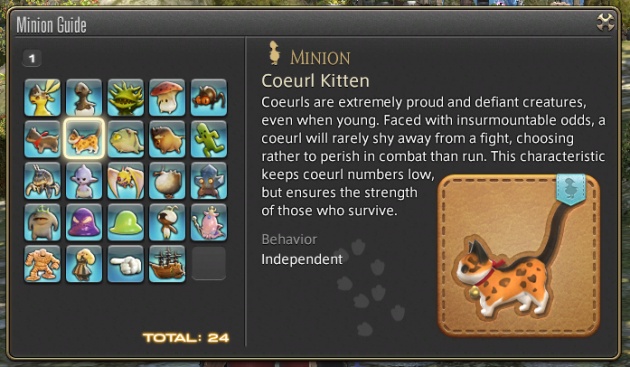 How to obtain: Coeurl Kitten is the reward for completing the level 15 quest "Curiosity Killed the Coeurl". You can start this quest by talking to Skribyld in Western La Noscea (x26,y26).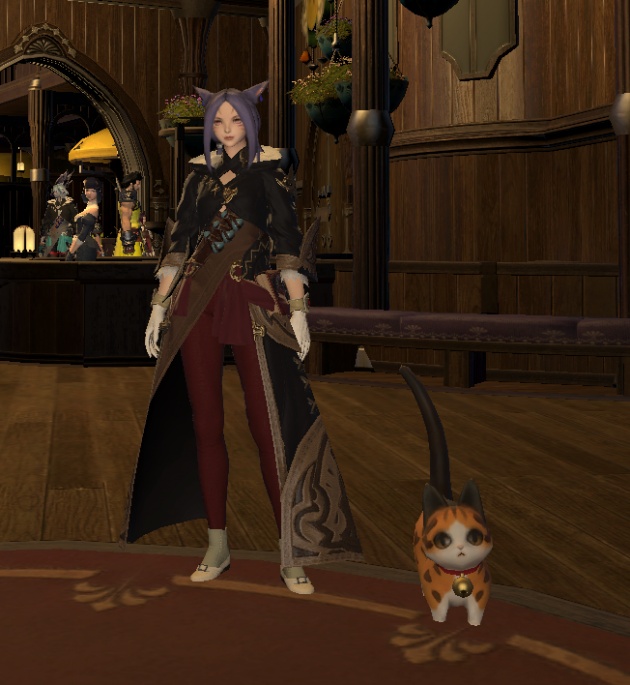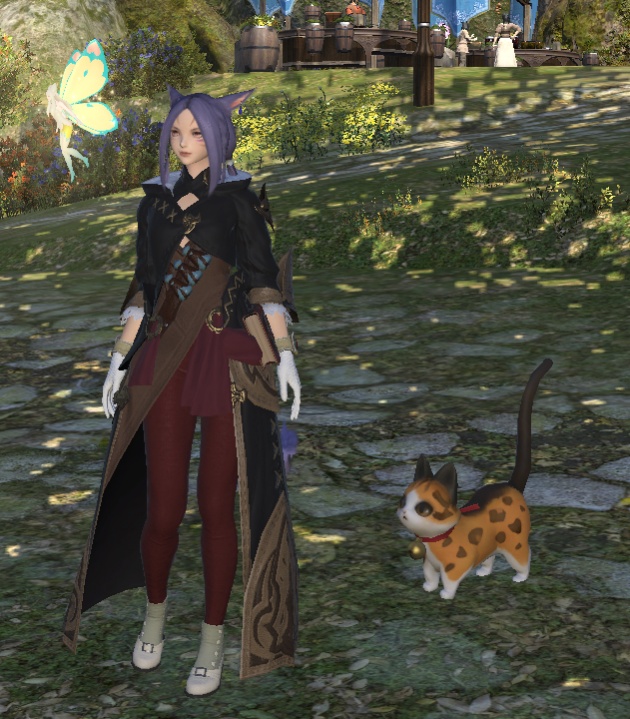 (Minion: Coeurl Kitten & Me!)
Isn't she adorable? ^_^
Kitty wants to play~ When a Coeurl Kitten is near a Wolf Pup, they will automatically interact and play with each other. lol
To see more Minions in Final Fantasy XIV: A Realm Reborn, please see this page: http://ffxiv.consolegameswiki.com/wiki/Minion
- Ellyn - Subscribe to me on http://www.bitLanders.com/Ellyn