It seems that the weather God does not like fashion. Or he just decided to make snow a tradition for the Mercedes-Benz Fashion Week. One way or another, this fashion season is traditionally covered with snow.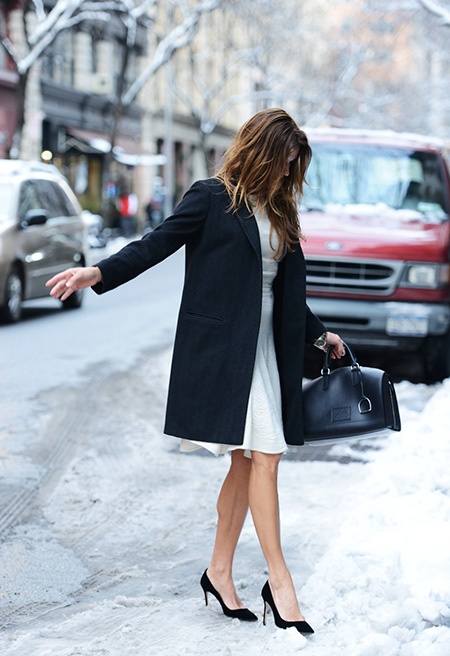 Since 9 A.M. we are jumping over the icy muds of the Lincoln Center sidewalks in order to get to the show safe and sound. The long way to the front door is as usual full of photographers and bloggers who try to stop you. Some fashion victims are posing in front of the cameras, some pay no attention and confidently move though. Many ladies have decided to conquer the severe New York winter by wearing sandals and summer dresses. Not sure if this even looks logical (winter and summer fashion are two different things, no?)
All in all, everything looks like the usual scenario of the February fashion week in the Big Apple. But there are so many things that make it so special.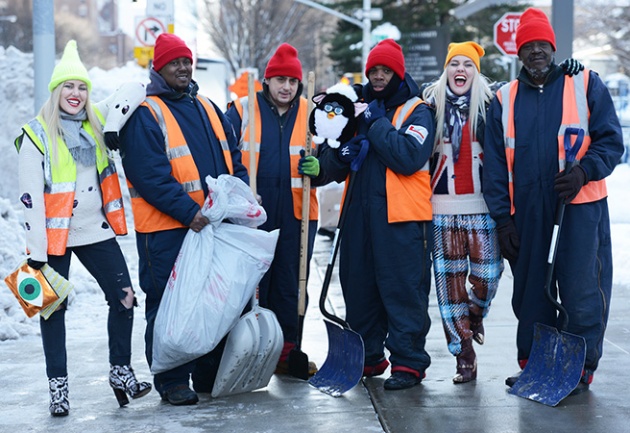 This season is very remarkable in many ways. The new approach to the organization of the fashion week by IMG Fashion indeed makes this event more private and closed. Despite the crowd in front of the Lincoln Center and all other locations, inside of the venues you feel professionalism and concentration. You really have this feeling "we are here because we work in the fashion industry and we came here for business", which is amazing. Yes, we all cannot live without our iPhones during the shows, but this is the reality of the modern era, this is how we now do our job – social media dictates the rules.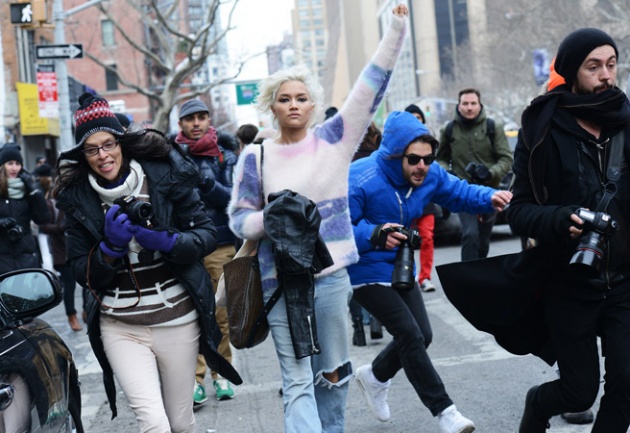 Scheduling was tough and many of us couldn't visit all the shows that were planned for one day, but we all must admit that a lot of efforts were put in making it well structured.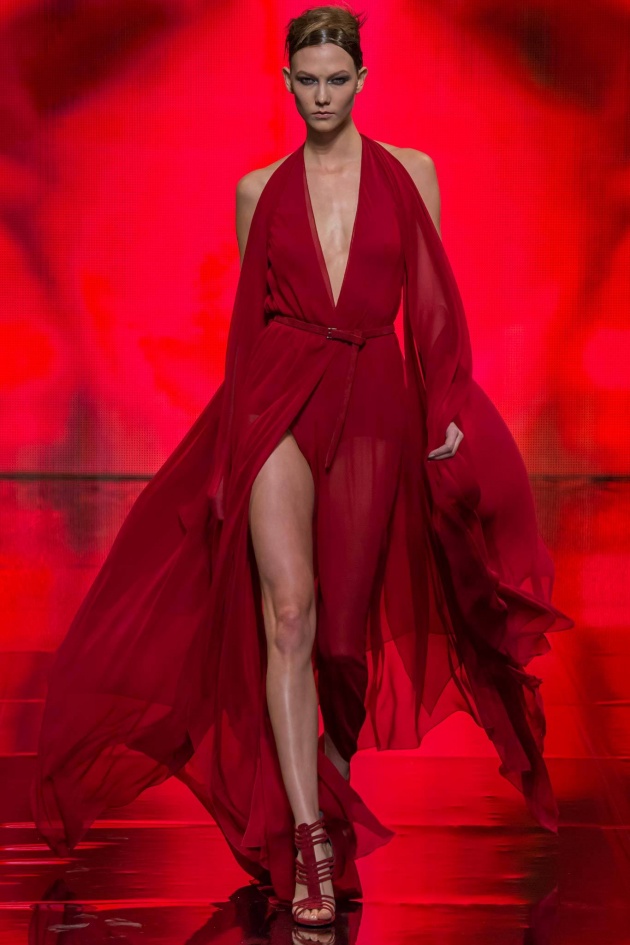 But putting the organizational moments aside, this winter is still very special. We have been lucky to watch two anniversary shows – Donna Karan and BCBG. With Donna Karan we were celebrating the 30 year anniversary of the New York woman, chick and elegant. All the looks as well as the whole space of the Wall Street venue reflected the spirit of the brand. There was nothing groundbreaking in the collection. But this is what we love Donna Karan for – for being true to herself and to her New York woman.
Max and Lubov Azria reinvented many of their iconic techniques for BCBG's twenty-fifth anniversary collection. As with Donna Karan, here we saw what we were expecting to see – layers, color blocking, asymmetry. Very smooth and eye catching collection – exactly how it needed to be.

This season already brought us a lot of amazing collections and many great performances. We will definitely discuss all of them as soon as the fashion week comes to an end. So far, sometimes I thought that the organization of one particular show was better than the collection itself, sometimes vice versa – collection would have looked a lot better with a different ambiance. But we can judge and compare and this is what makes fashion week so great.
There are two more days to come. So lets wait until we can officially summarize the Autumn/Winter 2014 pret-a-porter season in New York. -KG
-The Mercedes-Benz Autumn Winter 2014 Fashion Channel