Metro bus is the lovely gift of Turkish people. Turks are the only nation in the World whose friendship with the Pakistan is predominant of national interests and determined by fidelity and love. Turkish people consider Pakistan their second home. Therefore they have started to spread the network of metro-bus. Turks call it, Metro Bus Bay. In our country, the aged woman is called "Bay- Gee" but Turks also give respect to bus and call it respectively "Bay-Gee".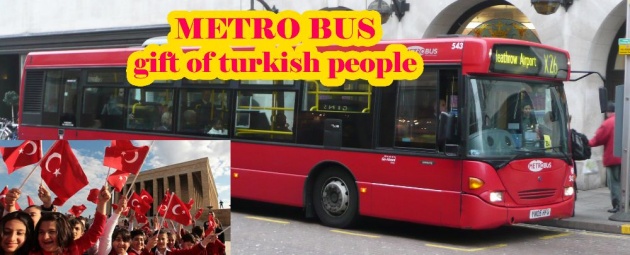 After the Turks have handed over the bridal of Turkey's Government to Recep Tayyip Erdoğan, a new era of advancement has been started in Turkey.The man of determination elevated the economy of the country to the peak. The same country "Turkey" whose dollar was rated in 222 Liras while now it's rate is too much down and now it is rated in quarter 3 Liras.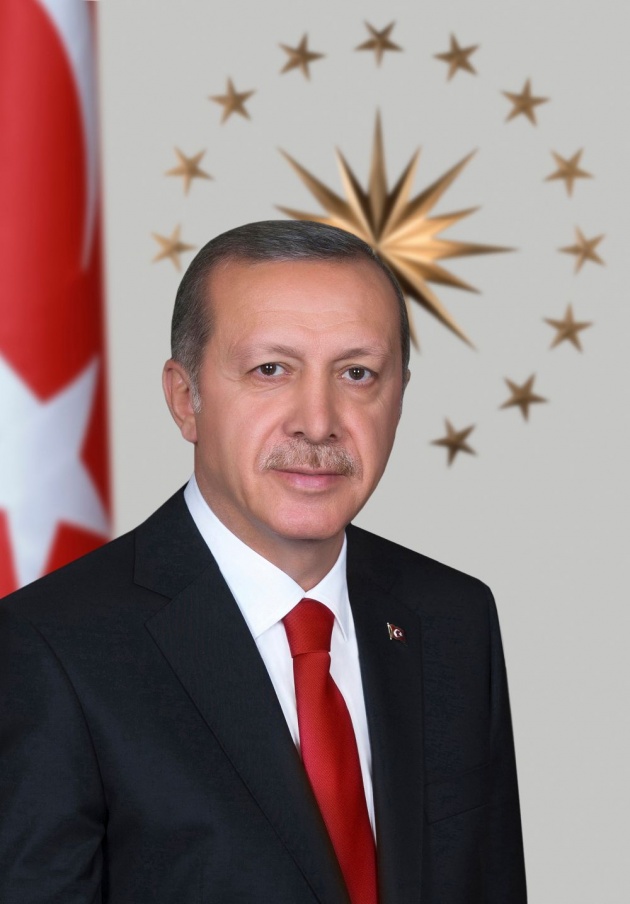 Our honorable "Mian Muhammad Shahbaz Sharif" is also called "Recep Tayyip Erdoğan" of Punjab, who is always busy in developing Punjab and making it prosperous. I was talking about Metro-Bus. Millions of people travel in Metro bus daily. While when it was in the phase of construction, then people were complaining against Prime Minister that he is just wasting money in the project and many other things.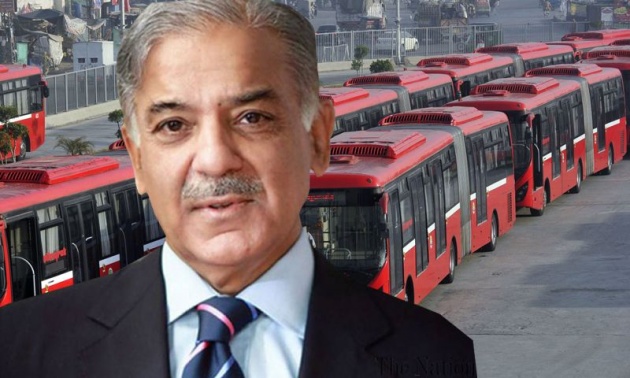 But now people talk happily about Metro Bus that it is better than "Daewoo Bus" and it is air conditioned bus and it's very comfortable to travel in it and pray for Prime Minister with core of heart. Metro bus has reduced the traveling distance of hours into minutes and abated the expenses of hundreds of rupees into twenty rupees token. Metro Bus just not works for conveyance but also of the tutor. In public buses often people sold the booklets of "easily learn English", but now this service of teaching English is also provided by Metro Bus.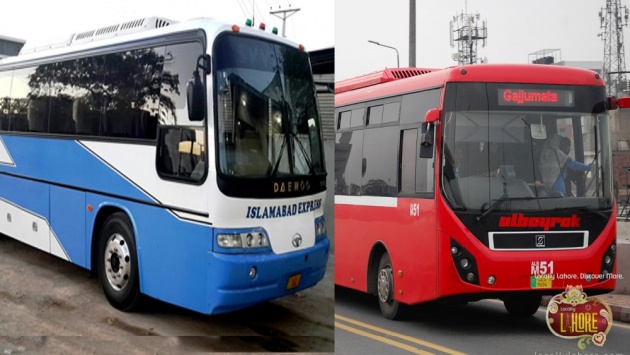 Even the well educated people could not pronunciat the word "secretariat" with the exact pronunciation. But now Metro Bus memorized the exact pronunciation of World "secretariat". The other word which is the name of place, people in passed pronunciated it "Gajumta" while now it came into their knowledge through Metro service it is a "Gaaju Mata."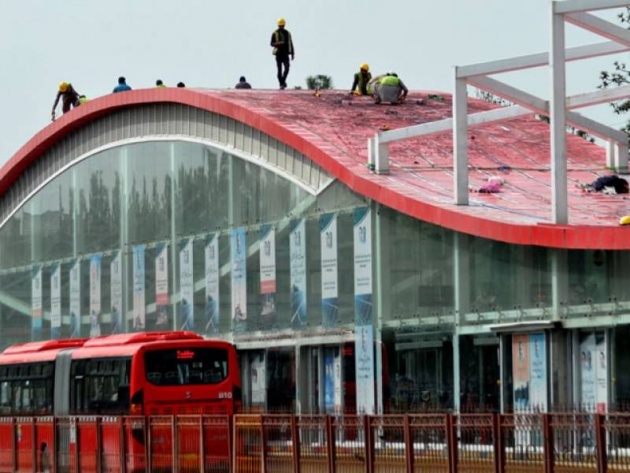 Metro Bus is not less than a blessing. On the metro station, "Mian sb" has got the electric escalator for the people especially for old people. But in start it was source of recreation and fun. Women were excited to reach the platform through escalator. In front of stairs, the excited people have to take brakes so forcible as like a new car to have a full speed brake at sudden, or like a person who is unaware of swimming, standing at the bank of river, lifts his one foot to put into water then thinks for along time standing at one leg then at the thought of aftermath, withdraws back his leg while looking here and there. The same situation exists here, so for due to hesitation to get into escalator, there becomes a long row of the people, it becomes difficult for getting way in the rush.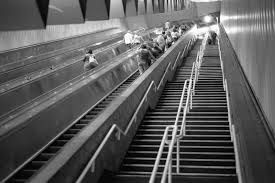 In another funny situation, when a woman wearing high heals shoes does not lift her foot, then her shoes trap into escalator, as a result she falls forward, touching the ground on her face, and then have remaining journey with only one shoe. One can have such funny situation daily. But some times very miserable situations happen there. Once a time, an old woman when was getting outside of Shahdara stop, then as she put down her foot on the escalator then due to over whining fear, her equilibrium became unbalance and she felt down backward on her back, so badly, one can't imagine……….. our nation don't have a good habit to make disciplined line on platform if due to checking, they make a line, then trying to break it and shoving each other becomes our favorite hobby.
Once a time, one old aged villager who was in great haste, had carrying bundle in one hand, while shoving others backward, try to enter the bus, as his hand having bundle got inside, then door become closed and bus started the journey and his hand was stuck in the door and he was moaning with the pain outside the bus. After stopping the bus when he was relieved from the troublesome then his facial expressions were telling the serious condition. One another couple, along with kids also came on the station, husband got into bus by hurriedly running because he could stop the bus of cheechun from going to Malian by reaching there early. He, standing in the door way, was calling his wife and kids that door of sudden closed at his face and he fell down backward on his back, when he got up and maintained his balance then bus was near the river while wife and kids were shouting at the station. Once a time there came a short family consisting of husband, wife, and three year aged kid. Husband and wife got into bus hurriedly, while there three years aged kid was roaming carelessly of the surroundings. When the bus started its journey, at sudden mother thought of child that he was roaming outside. Thankfully bus just stopped two or three ahead, then it had to bring back again before electric gate and child had been got into bus.
Many young people, who come from other cities, come to enjoy the journey and selfies inside; the bus often has such mishappenings
.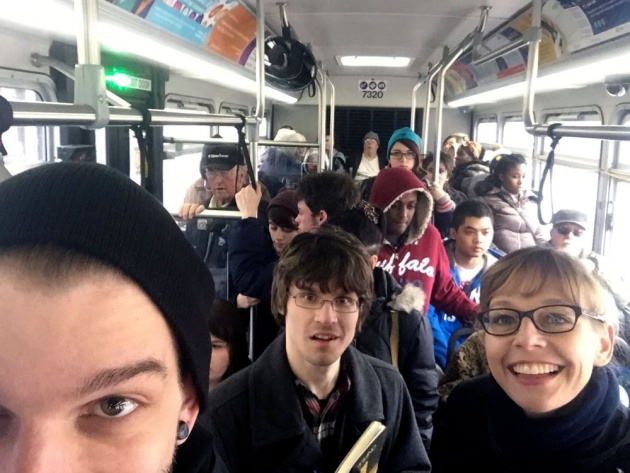 Once a smart and modern girl with the open hairs on shoulders, came into male portion of bus while attending the call on phone and indulged into outside Sceneries through window. Standing near to her, an old man coming from village recited hundred times "La Haula Wala Quata" (means he beg pardon from god for her sins) and then he told her that it is portion of males while female portion is little ahead. While listening this, when she turned her face then it came into their knowledge that she was not a girl, she was a kinner. At seeing her, all cried with scream followed by aloud laughter.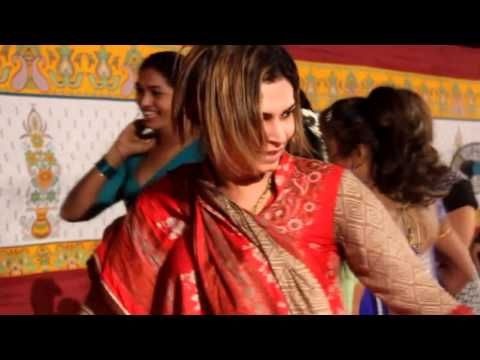 Once a time, two passengers got into bus from Gaddafi stadium and both sat down on the seats. In both had come from Multan. In front of them, another passenger was sitting also belonged to "Saraki wasabi". All the three came to Lahore first time. After the repetition of world "saayan, saaya" (saayn is the world of saraiki language. Used to accost the second person instead of the persons name just like in English we use sir to carry out the conservation with the stranger or everyone) ,familiarity developed among then. The two Multani thought that to who they are talking may be familiar enough Lahore city. They told him that we have to go "Darbar", when the stop of Darbaar will come, please tell us. There is no name of "Darbar" in the list of metro bus stops but instead of Darbaar its name is "bhaati". Bhaati station came and passed away. When bus reached to bridge of river "Ravi" then both of them asked another person please tell us, when the darbar station will come. Then he told them, that it has passed enough time ago. Then he pointed at that person that we had asked him to inform about the station. When would we reach there? From the person, they wanted guidance, suddenly asked that I have to go Mozang, is it passed too? At listening this, loud laughter arose in the surrounding.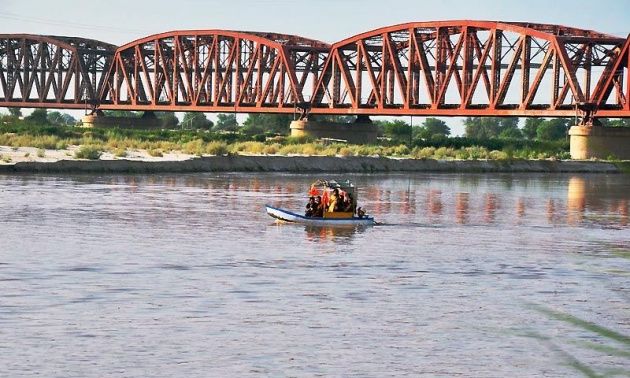 However these funny situations happen occur daily there. However metro administration ought to write old names in the bracket with the new names, so that people should not have to pass through trouble. "Batti chowk" is the famous and renowned station among people while its new name is "Niazi Chowk" to which very few are aware. So it may cause trouble to people.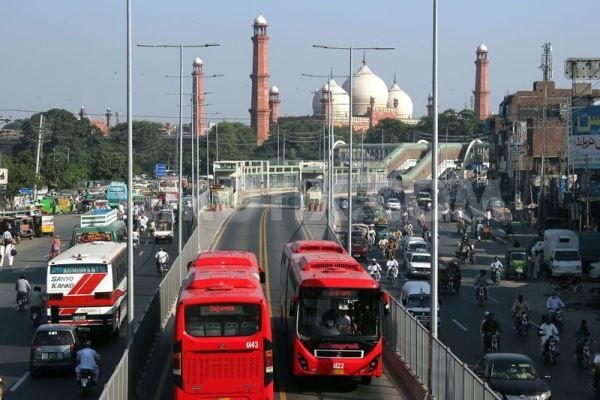 Khawaja Ihsan Sahib should take check condition of metro platforms and buses by travelling into metro bus at least once in a week, because many electric stairs (escalator) after remain closed or out of order. Many computers of bus are also out of order due to which business of pick-pockets is spreading again. Khawaja sahib, please save "Mian Nawaz Sharif's" Image from getting blurred in the nation's eye.