Born in 1958 in Gary, Indiana, Michael Jackson became the lead singer of his family's popular Motown group, the Jackson 5. He went on to a solo career of astonishing success, delivering No. 1 hits from the albums Off the Wall, Thriller and Bad. The "King of Pop" was dogged by allegations of child molestation in his later years, and died just before launching a comeback tour in 2009.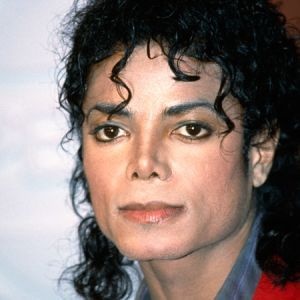 Early Life and Career
Michael Joseph Jackson was born on August 29, 1958, in Gary, Indiana, to a large African-American working-class family. His mother, Katherine Jackson, was a homemaker and a devout Jehovah's Witness. His father, Joseph Jackson, had been a guitarist who put aside his musical aspirations to provide for his family as a crane operator. Believing his sons had talent, he molded them into a musical group in the early 1960s.
At first, the Jackson Family performers consisted of Michael's older brothers,Tito, Jermaine and Jackie. Michael joined his siblings when he was 5 years old, and emerged as the group's lead vocalist. He showed remarkable range and depth for such a young performer, impressing audiences with his ability to convey complex emotions. Older brother Marlon also became a member of the group, which evolved into the Jackson 5.
Behind the scenes, Joseph Jackson pushed his sons to succeed. He was also reportedly known to become violent with them. Michael and his brothers spent endless hours rehearsing and polishing up their act. At first, the Jackson 5 played local gigs and built a strong following. They recorded one single on their own, "Big Boy," with the B-side "You've Changed," but the record failed to generate much interest.
The Jackson 5 moved on to working as the opening act for such R&B artists as Gladys Knight and the Pips, James Brown, and Sam and Dave. Many of these performers were signed to the legendary Motown record label, and the Jackson 5 eventually caught the attention of Motown founder Berry Gordy. Impressed by the group, Gordy signed them to his label in early 1969.
Michael and his brothers moved to Los Angeles, where they lived with Gordy and with Diana Ross of the Supremes as they got settled. The Jackson 5 was introduced to the music industry at a special event in August 1969, and the group later opened for the Supremes. Their first album, Diana Ross Presents the Jackson 5, hit the charts in December 1969, with its single, "I Want You Back," reaching No. 1 on the Billboard Hot 100 chart shortly afterward. More chart-topping singles quickly followed, such as "ABC," "The Love You Save" and "I'll Be There."
Solo Stardom
At the age of 13, Jackson launched a solo career in addition to his work with the Jackson 5. He made the charts in 1971 with "Got to Be There," from the album of the same name. His 1972 album, Ben, featured the eponymous ballad about a rat. The song became Jackson's first solo No. 1 single.
For several years, Michael Jackson and the Jackson 5 maintained a busy tour and recording schedule, under the supervision of Berry Gordy and his Motown staff. The group became so popular, they even had their own self-titled cartoon show, which ran from 1971 to 1972.
Despite Jackson's individual achievements and the group's great success, there was trouble brewing behind the scenes. Tensions mounted between Gordy and Joseph Jackson over the management of his children's careers, with the Jacksons wanting more creative control over their material. The group officially severed ties with Motown in 1976, though Jermaine Jackson remained with the label to pursue his solo career.
Now calling themselves the Jacksons, the group signed a new recording deal with Epic Records. By the release of their third album for the label, 1978'sDestiny, the brothers had emerged as talented songwriters. Michael then wowed the music world with his next solo album, 1979's Off the Wall. An infectious blend of pop and funk, the album featured the Grammy Award-winning single "Don't Stop 'Til You Get Enough," along with such hits as "Rock with You," "She's Out of My Life" and the title track.
Final Years
In the aftermath of the trial, Jackson's reputation was effectively destroyed and his finances were in shambles. He soon found refuge in his friendship with Bahrain's Prince Salman Bin Hamad Bin Isa Al-Khalifa, who helped the pop star pay his legal and utility bills, and invited him to his country as a personal guest.
In Bahrain, the prince took care of the singer's expenses and built a recording studio for him. In return, Jackson allegedly promised to collaborate on a new album for Al-Khalifa's record label, write an autobiography and create a stage play. The completed work never materialized, however, and Jackson soon faced a $7 million lawsuit from his friend for reneging on his promises.
In even greater financial straits, Jackson defaulted on the $24.5 million loan owed on his Neverland Ranch in 2008. Unable to part with cherished keepsakes, including the crystal gloves he used in performances, Jackson sued to block the auction of some of his personal items from the home the following year.
Around this same time, the largely reclusive Jackson announced that he would be performing a series of concerts as his "final curtain call." Despite all of the allegations and stories of odd behavior, Jackson remained a figure of great interest, as demonstrated by the strong response to his concert plans; set to appear at the O2 Arena in London, England, beginning July 8, 2009, Jackson saw all of the tickets to his "This Is It" tour sell out in only four hours.
Tragic Death
Sadly, Michael Jackson would never get to experience the anticipated success of his comeback tour. On June 25, 2009, Jackson suffered cardiac arrest in his Los Angeles home. He was rushed to the hospital after his heart stopped and CPR attempts failed, and died later that morning. He was 50 years old.
News of Jackson's death resulted in an outpouring of public grief and sympathy. Memorials to Jackson were erected around the world, including one at the arena where he was set to perform and another at his childhood home in Gary, Indiana. On July 7, 2009, a televised memorial was held for fans of the "King of Pop" at the Staples Center in downtown Los Angeles. While 17,500 free tickets were issued to fans via lottery, an estimated 1 billion viewers watched the memorial on TV or online.
The Jackson family held a private funeral on September 3, 2009, at the Forest Lawn Memorial Park in Glendale, California, for immediate family members and 200 guests. Celebrity mourners included Jackson's ex-wife, Lisa Marie Presley, and actress Elizabeth Taylor.
As dictated in his will, Jackson's children were placed in the care of their grandmother, Katherine Jackson. In respect to their father's wishes, Prince, Paris and Blanket were largely kept out of the limelight. They stepped up to the mic in 2009 to speak to fans at their father's funeral, and again in January 2010 to accept a posthumous Lifetime Achievement Award for their father at the Grammys.
A documentary of Jackson's preparations for his final tour, entitled This Is It, was released in October 2009. The film, which features a compilation of interviews, rehearsals and backstage footage of its star, made $23 million in its opening weekend and skyrocketed to No. 1 at the box office. This Is Itwould go on to make $261 million worldwide, becoming the highest grossing concert film of all time.
In December 2010, the posthumous album Michael was released amid controversy about whether the singer actually performed some of the tracks. Brother Randy was among those who questioned the authenticity of the recordings, but the Jackson estate later refuted the claims, according to The New York Times.
Another posthumous album, Xscape, was released in May 2014. R&B star and Jackson protege Usher performed its first single, "Love Never Felt So Good," that month at the iHeartRadio Music Awards. The album, which includes eight songs recorded by Jackson between 1983 and 1999, debuted at No. 2 on Billboard's Top 200 Album chart.