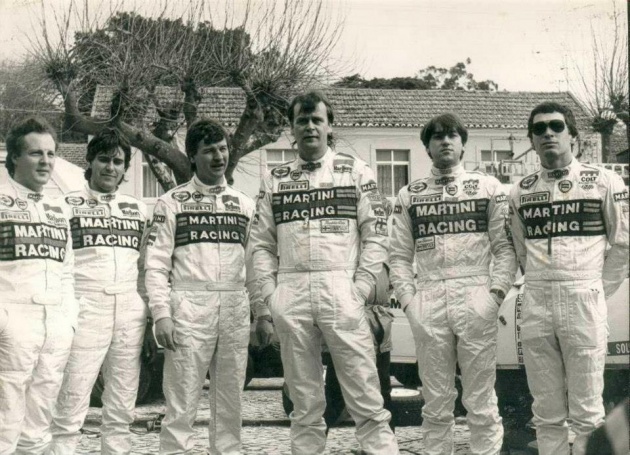 In the racing world there is an unwritten rule that no one can ignore: the enemy number one, what you have to always try to beat is your teammate.
To impose it is the legitimate pride of every driver and, even more, the logic: in short, is normaleche the first goal in the race is to do better than those who wear the same uniform and have the same material.
The great rivalries are the essential component of sport: Coppi and Bartali, Nuvolari and Varzi, Tomba and Girardelli, Munari and Waldegard .... They are the daily bread for journalists, always ready to use a phrase that is not necessarily bad from one to unleash the reaction of the other and often, almost always, a good joke is to set fire on the powder.
"Look at that 'if at my age had to have happened in the way a "child" able to go .... so strong," said Tony Fassina at the end of the first stage of the Targa Florio, my first race with the Ascona 400. He has been my first rival.
Then over time others have taken its place. From Franco Cunico, my opponent in the Italian Championship '83. To Markku Alen,who  was my point of reference when I landed in the world with the Lancias, Juha Kankkunen who, at the Monte Carlo '87, gave the opportunity to the foreign press that ignored, or wanted to ignore, as they were things really went to mount a case.
The last one was François Delecour. And not because of his skills and speed as well as for a set of things, to the fact that he was already on the team when I came hired by Ford and also because Catherine Francois, his co-pilot, was the companion of Phil Dunabin who was responsible technical. But mostly because he kept us quite a lot to be my rival.
The Frenchman was done in a certain way and some of his shoot, rather than get nervous, I was entertained. He called me "spaghetti" and I let him speak.
As once after losing half a day to find a piece that he had hidden, filled it with gorgonzola particulate filter of his car knowing that road, knowing that, been allergic to cheese, would not have liked!
We were joking but it all ended with a good laugh.
Only one thing I refused to do: get on the van of the party if he was behind the wheel: he was driving in traffic like a madman, apparently without regard for others, and the thing just will not stand it.
Oh, yeah, also in that we were very different.
Miki